WHO recommends masks?
 Masks are absolutely necessary no matter what. Even after being vaccinated, masks are needed. The World Health Organization has insisted even fully vaccinated people wear masks. WHO has made it a point for everyone vaccinated/non vaccinated people to wear masks indoors and practice social distancing. This is mainly for the reason of high surges of Delta variant Covid cases across the world. The delta variant strain is dangerous and has already found spreading in many parts of the world.
According to Dr. Mariangela Simao, people should not feel safe just because they have received two doses of vaccine. The delta variants may underpower the usual two vaccines doses. This made it absolutely necessary for WHO recommends Masks. All of this was said during a news briefing on Friday by a WHO Assistant Director-General.
Government & WHO recommends Masks against Delta Variant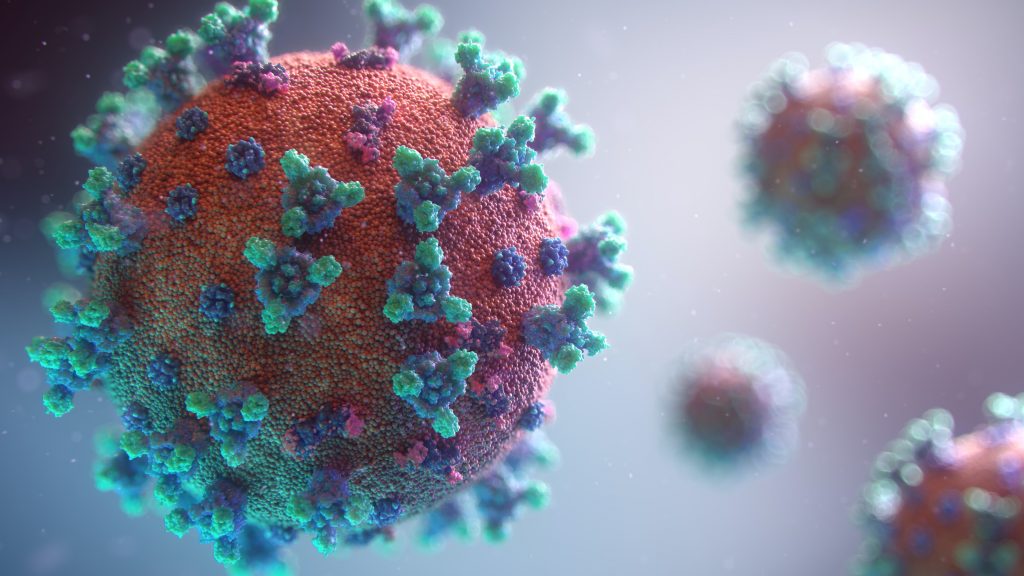 Back in May, Disease Control Centres in America told that people no longer need weak masks. As of now, there is no indication of it changing as reported by the New York Times. Still, several vaccinated residents across the country are urged to wear masks indoors. This is for added precaution to curb the delta strain variant.
According to the Los Angeles County of Public Health, it is necessary to focus on maximum protection until we better understand how and who the delta variant is spreading. In Los Angeles alone, 50% of active cases are due to delta variants. Several officials have confirmed that 1 out of 5 cases around the country are of Delta variant. 26 states reported more deaths in comparison with the previous weeks.
Now after 5,000 high school students get vaccinated, it triggered an outbreak. This makes us think about the efficiency of the vaccines against different strains of virus including delta variant. Thus, it is beneficial for everyone as WHO recommends masks.
Covid 19 Updates & Vaccines
The U.S. recorded more than 33.6 million confirmed Covid cases. This includes 6,04,100 deaths. Vaccinations are essential. Covid-19 vaccines are effective and work well for the majority of people. However, around 10 million American immune systems could be conceded ever since of several medications or diseases.
Actions across the world to prevent the spread of delta variant
Australia has instructed lockdown in its major cities to prevent the spread of the delta variant. Even the government along with WHO recommends masks indoors. The capital of Australia faced a four-day lockdown. Wearing masks have been made compulsory since a resident has tested positive. Even Brisbane is supposed to enter lockdown from Tuesday.
Several state-wide restrictions are imposed in South Australia. Sydney and Darwin have both been under lockdowns. Wearing masks is made compulsory in Canberra. Several new cases were reported because of not wearing masks. The track record of Australia is good from the past to contain the clusters. The cases have been significantly reduced since the pandemic. However, only 5% of the country is vaccinated. This makes them rely on herd immunity and following protocols to wear masks.
Pfizer, Moderna vaccines might provide immunity for years
A new study has found and reported that Pfizer and Moderna vaccine may perhaps provide extensive-lasting immunity from Covid-19. The new results show that the people who took mRNA vaccines might not require boosters. This is as long as the strains do not drastically evolve.
While, for someone who recovered from Covid and got vaccinated later, a booster is not needed. It might or might not be less durable. But the main thing is to continue wearing masks and practice social distancing. Even WHO recommends masks indoors. It is necessary to stay home and stay safe indoors.
Why Vaccination and wearing masks is necessary?
Wisconsinites State Health officials reported that all those recently passed away by Covid-19 were not vaccinated or partially vaccinated. 1% of all cases were from the one who was vaccinated. So, this really shows how essential and important it is to get yourself vaccinated. At several places, the vaccination drives are going on at full speed.
Vaccines do work for a majority of people. They save our valuable lives. Once you are fully vaccinated, there are low chances. To curb these low chances as well, WHO recommends masks. All vaccines across the world as proven to be safe, efficient. The cases have been declining since vaccination has started.