The first leg of the UEFA Champions League has concluded which saw exciting fixtures and had plenty of goals and surprises. How have the quarter-finalists performed? What's next in store for the teams before they meet again for the second leg. Here are the results of the first leg of the UCL quarter-finals.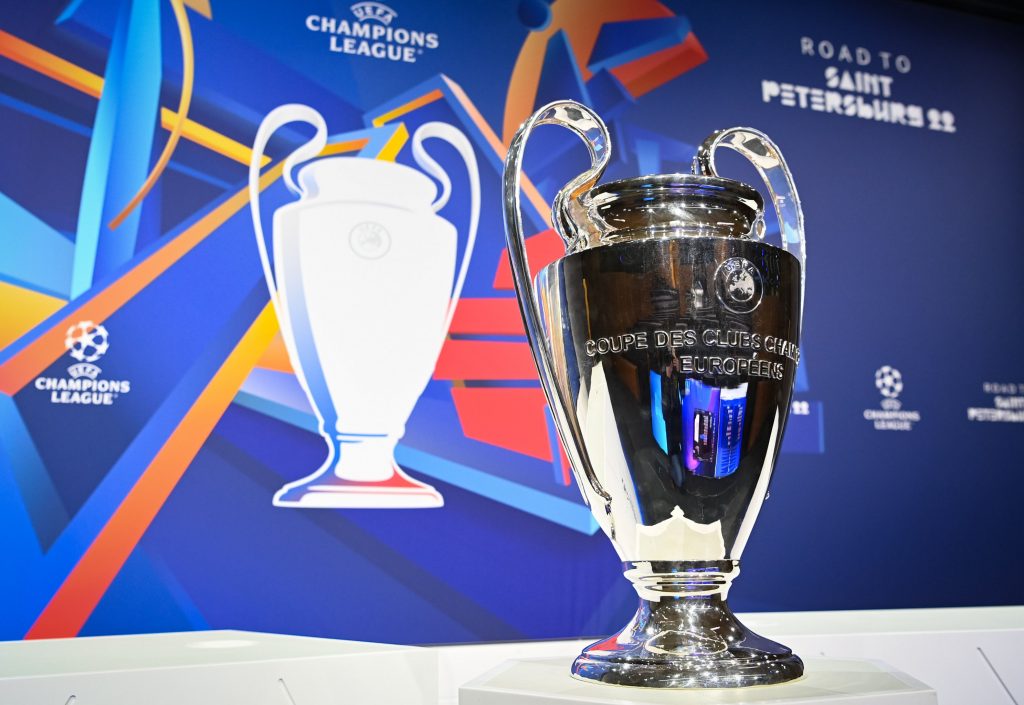 UEFA Champions League Quarter Finals -1st Leg Matches
SL Benfica 1-3 Liverpool
Jurgen Klopp's men traveled to Lisbon this week to face SL Benfica at their home stadium, Estadio da Luz. Both teams fielded a strong lineup on paper for this crucial fixture with Liverpool being at full strength while Benfica had a couple of absentees due to injuries.
Liverpool started the game strongly and did get an early goal through Ibrahima Konate who headed the ball towards the bottom right corner of Vlachodimos' goal from Andrew Robertson's cross in the seventeenth minute. Liverpool kept their momentum going as Luiz Diaz assisted Sadio Mane for a tap in the 34th minute to double the lead. Diaz came close again but failed to score, and so did Mo Salah right at the brink of halftime.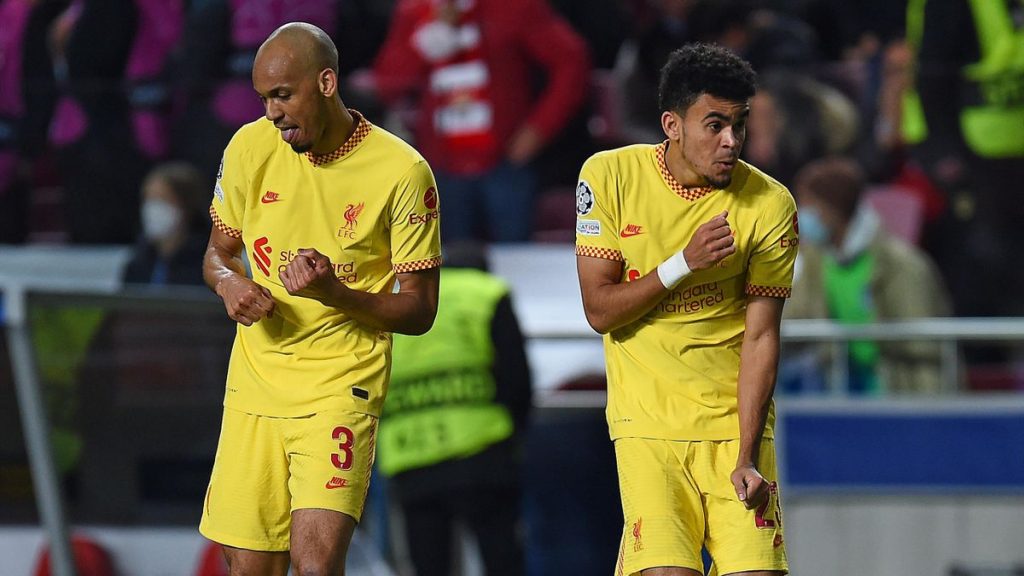 Benfica managed to pull one back early on in the second half as Darwin Nunez kept his cool and finished his chance that was set up by Rafa Silva in the 49th minute. Liverpool and Benfica kept going as both teams had their chances but failed to score until Luis Diaz came back to haunt Benfica in the 87th minute when he finished one-on-one with the keeper.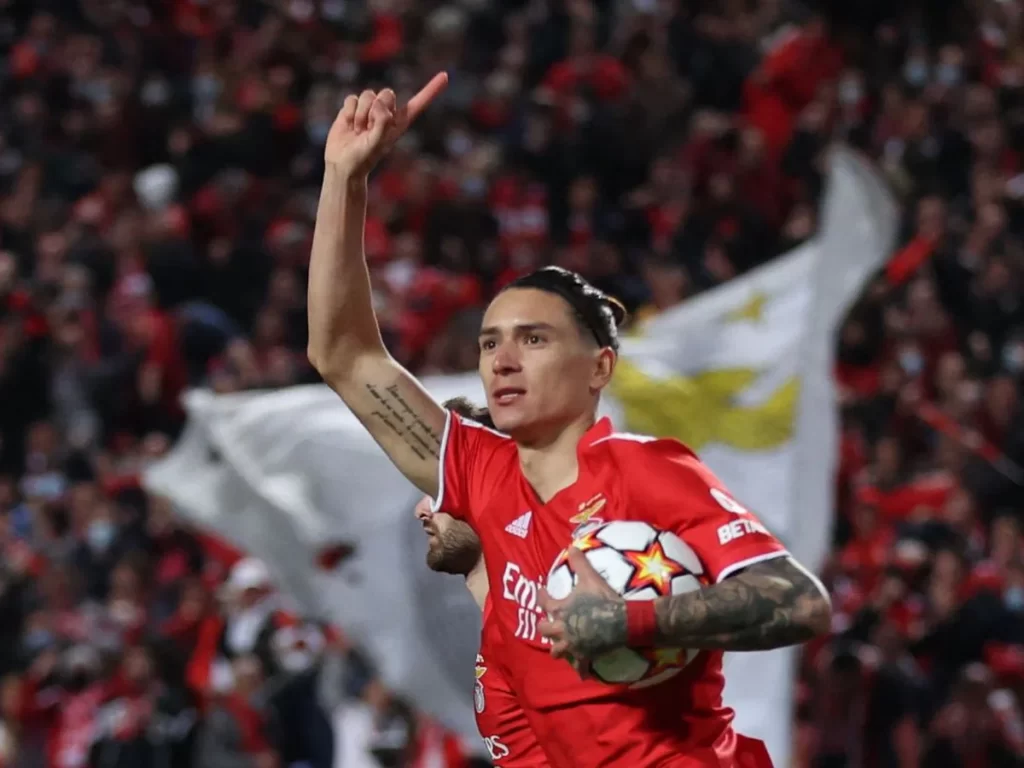 Liverpool seemed happy to be taking home a 2 goal lead for their home leg while maintaining the right momentum as the title race in The Premier league gets heated up. Liverpool faces defending Champions Manchester City at the Etihad on Sunday which could well be the match that decides the fates of both the teams in the league.
Benfica does have a goal to take with them to Anfield as they look to reach the semis of the UCL and they will be facing 17th place Belenenses in the Liga Portugal before they meet Liverpool again.
Manchester City 1-0 Atletico de Madrid
The battle of styles between Pep Guardiola's Manchester City and Diego Simeone's Atletico De Madrid ended in a 1-0 draw. The game drew the attention of football fans across the globe to point out Diego Simeone's defensive style of play which is regarded as unattractive. It was seen that Simeone had fielded his men in a 5-5-0 formation with the forwards, Joao Felix and Antoinne Griezmann joining in defense. Atletico de Madrid fans are optimistic that their team has all to play for at the Wanda Metropolitano in the reverse fixture of the match-up next week.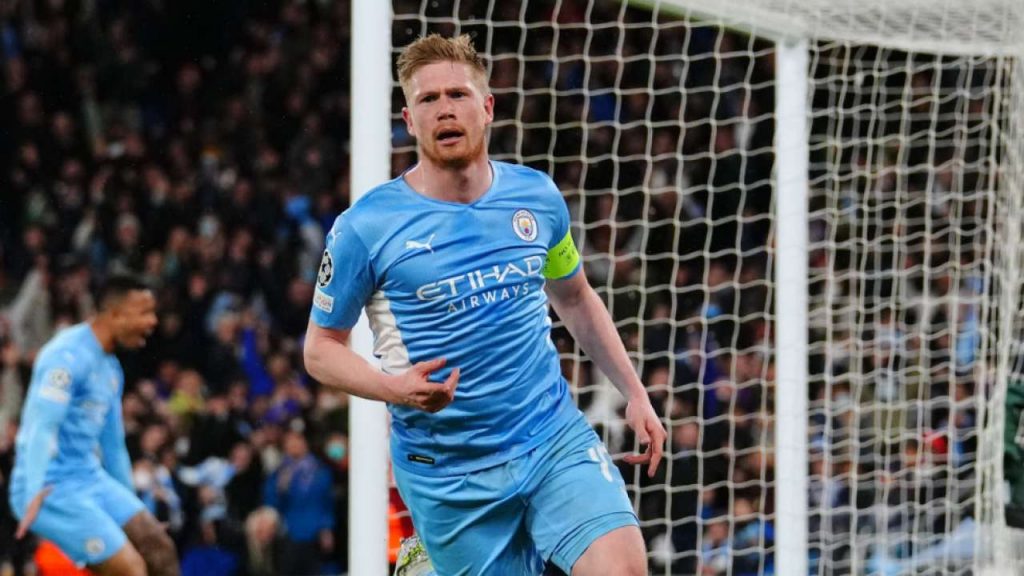 The game was a dull affair as Manchester City had 70% of the possession and managed to register 2 shots on target out of a total of 15 shots. City won a free kick in the 56th minute which was taken by Kevin de Bruyne but was comfortably saved by Jan Oblak. As the game progressed city tried to push for the game's opening goal and managed to do so through Kevin de Bruyne's shot at the 70th minute as he received a beautiful ball from Phil Foden which he coolly managed to drive past Jan Oblak and score the only goal of the game.
Simeone's men are determined to turn the fixture around as they get ready to face Manchester City in Madrid next week. Atletico will be hoping to avail the services of Yannick Carrasco who finished his three-match ban while Kyle Walker is expected to return to the City line-up after serving a ban of the same length. Although Gabriel Jesus will be missing the next game due to an accumulation of yellow cards.
It should be noted that Atletico Madrid have an impressive undefeated record at home in UCL knockout matches and it will be a monumental task for pep's men to grab a victory over the Los Rojiblancos with their energetic and passionate fans backing their team. The fans have been able to carry their team over the victory line as they cheered on the players to successfully complete comebacks in LaLiga this season.
Atletico de Madrid look to carry on their winning streak in the LaLiga as they work hard to secure Champions League qualification after a poor start to their title defense. They face Mallorca away from home. City have an important fixture coming up in their league title defense as they host Liverpool for an all-important league deciding match before they meet Atletico de Madrid again in the second leg.
Chelsea 1-3 Real Madrid
Chelsea hoped to repeat their performance against Real Madrid like they did last season as they went on to win the Champion's League title but Karim Benzema had other plans. Chelsea suffered a drop in their form as they just came off from a 4-1 thrashing from the hands of Brentford on Saturday while Real Madrid have picked themselves up after a humiliating El-Classico defeat a few weeks ago.
Karim Benzema finished off chances from Vinicius and Modric to score twice before halftime, within 4 minutes to take Real Madrid to a comfortable two-goal lead. Kai Havertz halved Real Madrid's Lead as his goal came in the 40th minute of the first half.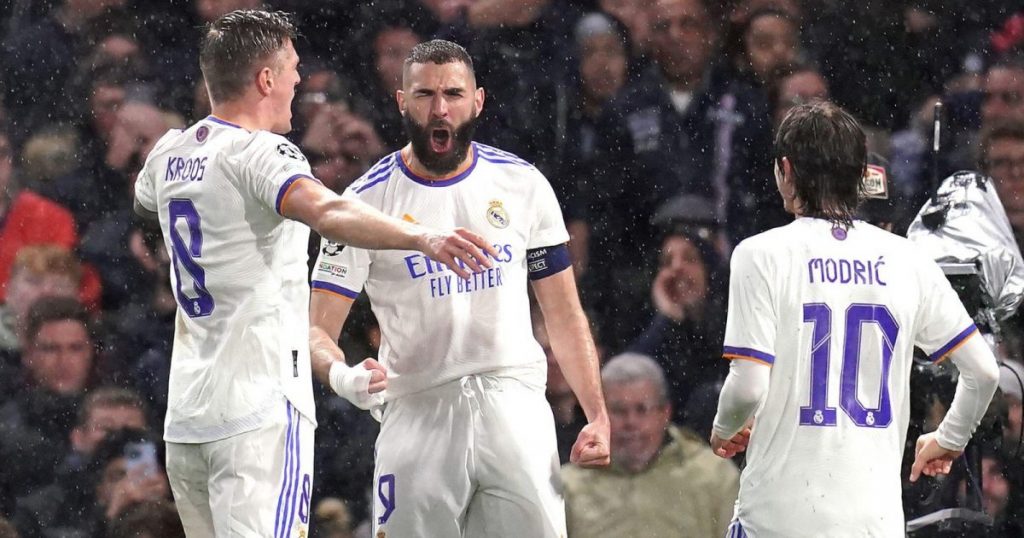 Karim Benzema restored the lead as he managed to score early on in the second half as he intercepted Mendy's pass and slotted one in, to complete his second hattrick in the knockout stages, that too in two successive matches. Chelsea had their chances to score and reduce their deficit but the scoreline remained 1-3 until the final whistle.
Chelsea face Southampton away from home in the league this weekend. A win is crucial if they intend to regain their form back before they face Real Madrid in Madrid. The win is also important for Chelsea to cement their position in the top 4 as there are three other clubs from London breathing down their throat for Champions League qualification spots. Real Madrid have a comfortable lead in the league as Carlo Ancelotti's men host Getafe before the second leg at the Bernabeu next week.
Villareal 1-0 Bayern Munich
Unai Emery and his men in yellow have successfully caused an upset in the quarter-finals by defeating Bayern Munich in the first leg at the Estadio de la Ceramica with a scoreline of 1-0. With this, Villareal have put an end to Bayern Munich's undefeated streak of 25 games away from home in the Champions League that started after they lost to PSG at Le Parc des Princes in 2017 with Unai Emery as the PSG manager.
The sole goal of the game came from Arnaut Danjuma early on in the game. Danjuma helped the home team take an eight-minute lead. Danjuma made most of Dani Parejo's pass that was served on a platter, as he fired the ball into the bottom corner off the right post.
Raul Albiol put on an amazing display of his defensive capabilities to keep the visitors from scoring. He made a crucial challenge to deny Serge Gnabry to finish his amazing solo run. Bayern tried to get a foothold in the game but they were unsuccessful at doing so.
The Bundesliga side pressed on in the final 15 minutes, but still, chances for scoring a goal were very low yet Alfonso Pedraza fired a golden chance for Villarreal in the 87th minute.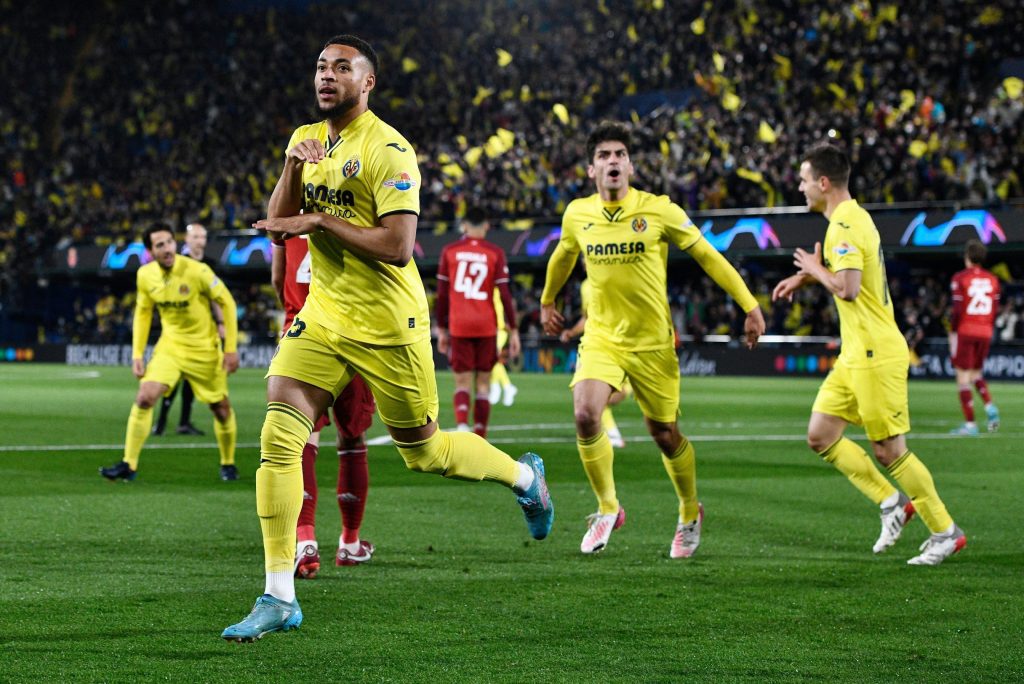 Villarreal coach Unai Emery said that his team will not dwell on this win and will come back to defeat Bayern again even though it will be difficult. Not beating them would be very frustrating for Emery and his team.
Bayern coach Julian Nagelsmann had confessed that his team did not deserve to win that game and they will surely be back with an improved game plan and better performance next week.
Bayern gets a chance to turn their fates next Tuesday for the second leg of the Quarter Finals.
Bayern have a comfortable lead in the Bundesliga with a 9 point lead over 2nd placed Borussia Dortmund. They face FC Augsburg on Saturday as they hope to regroup themselves to overcome the first-leg deficit in the second leg at the Allianz Arena.
Villareal is currently seventh in LaLiga meaning if they don't finish higher than their current position, they won't qualify for European football next season. Moreover, they have failed to win their league games against relegation battling Cadiz and Levante since they knocked Juventus out in the round of 16. They face Athletic Bilbao at home before they make their journey to Munich for the second leg.
Most Exciting Fixtures Of Champions League
Bayern Munich vs Villareal seems to be exciting as Julien Nagelsmann and his men would be expecting his men to come out victorious in their own backyard with the help of the fans. Another team that is trailing behind before their home fixture is Atletico Madrid and they will put up a fight as they hope to advance for their first semi-final in the UCL since 2016-17.
For more updates on UEFA Champions League stay tuned to this space. Follow Spire News for more latest updates about your favorite movies, animes, series and more topics!