Doctor Strange 2 : In the multiverse of madness is undoubtedly going to be Marvel Cinematic Universe's biggest release of 2022. This will be the 28th addition to the Marvel Cinematic Universe and it is produced by Marvel Studios. This will be the sequel for 2016's Doctor Strange movie which was directed by Scott Derrickson.
Although Scott Derrickson will not be returning to direct the latest Doctor Strange movie, fans can very well be hyped to know that it will be directed by legendary director Sam Raimi. Sam Raimi is renowned for directing Sony's Spiderman movies which starred Tobey Maguire.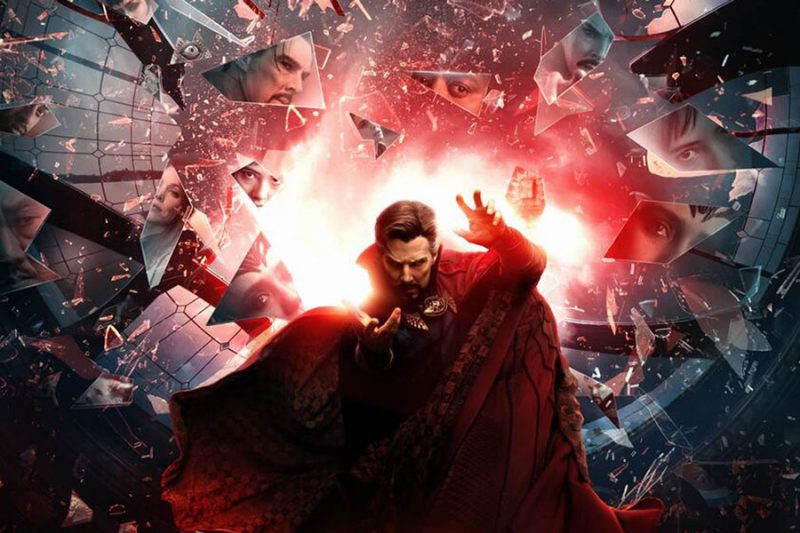 Doctor Strange 2 will be a very ambitious superhero movie and fans worldwide are awaiting the release of this movie. Doctor Strange in the multiverse of madness will be part of Marvel Cinematic Universe's phase 4. Stay tuned for the latest updates on Doctor Strange 2, you cannot miss out on this!
Doctor Strange Recap
Doctor Strange was released on October 13, 2016 and it was part a of MCU's Phase 3. It was directed by Scott Derrickson and written by Jon Spaihts, Scott Derrickson and C. Robert Cargill. It starred Benedict Cumberbatch in the titular role, Tilda Swinton was cast in the role of the Ancient One, Benedict Wong as Wong, Chiwetel Ejiofor played Karl Mordo, Rachel McAdams starred as Christine Palmer and finally Mads Mikkelson played the main antagonist in the movie, Kaecilius.
The opening scene sparks up the brewing plot of the evil forces of the mystical world. Kaecilius and his minions have beheaded the librarian at Kathmandu's sorcerer's secret compound in Kamar Taj. They also succeed in stealing the powerful mystical texts of Ancient One, even though Ancient One tries to chase him, they make a narrow escape.
Doctor Strange then switches up to the origin story of Doctor Stephen Strange, a successful neurosurgeon based in New York City. Stephen is narcissistic and is experiencing the booming period of his career but soon his success evaporates into thin air when he faces a dangerous car accident.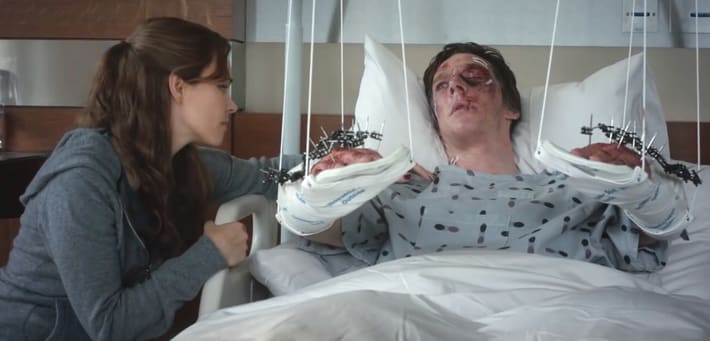 The car accident affects his hands severely and no cure could not be found, Stephen becomes absolutely frustrated and also faces a financial crisis. The accident also results in his relationship with Christine Palmer getting soured, forlorn and helpless Strange accepts his fate.
One day he sees a former patient who hadn't been treated because his recovery was impossible according to him, however the patient seems to be well and his limbs which were paralyzed were now functionable. Stephen talks with the patient and he is led to the secret and clandestine mystical chambers of the Ancient One in Kamar Taj.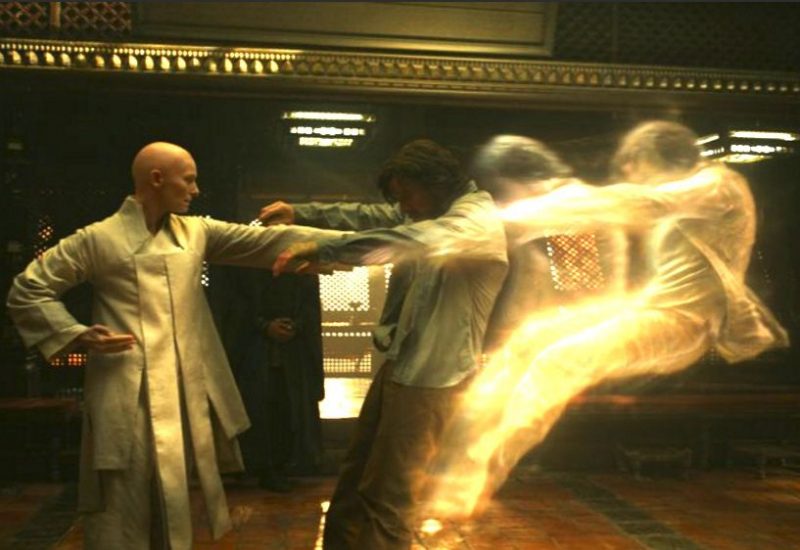 Ancient One shows the pragmatic Stephen possibilities that were beyond scientific comprehension. Previously skeptical Doctor Strange starts training under Ancient One and excels in the mystical arts.
Strange's eidetic memory and sharp mind helps him progress rapidly and he soon starts reading the texts from which Kaecilus had previously stolen the pages. He learns about the art of bending time with the aid of the Eye of Agamotto.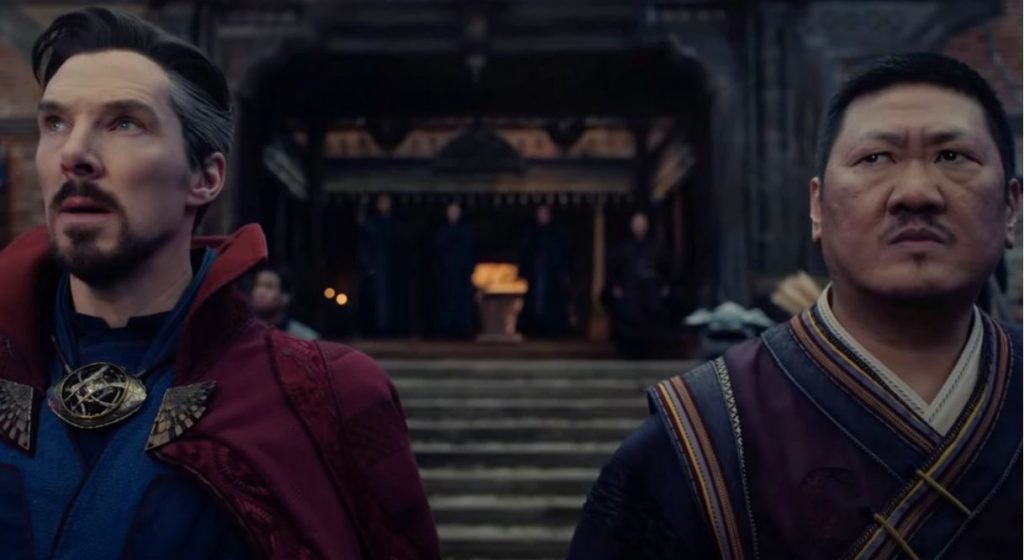 Kaecilius desires eternal life and after studying the stolen pages he manages to communicate with Dormammu who was in the depths of the dark dimension where time does not exist.Kaecilius attacks several Sanctums and even kills the guardian of the New York Sanctum and even wounds Ancient One in the mirror dimension.
Ancient One before dying tells Strange and Mordo to unite and defeat Kaecilius in order to save the universe from the evil forces of Kaecilius. Strange and Mordo go to Hong Kong where they find out the Sanctum has been destroyed and the Dark Dimension was devouring Earth.
Stephen uses the Eye Of Agamotto to save Wong by reversing time and creates a time loop to trap Dormammu. Dormammu who was now stuck in the time loop and was unable to defeat Doctor Strange finally gives up and agrees to Strange's demands.
Dormammu takes Kaecilius and his minions into the dark dimension and gives up his endeavor of taking over Earth.
Doctor Strange becomes the guardian of the New York Sanctum with Wong by his side. Mordo however gets disillusioned by the methods of Strange and Ancient One who would bend the laws of nature, renounces the sorcerer career and departs into a rather sinister journey. It would be quite intriguing to see how Mordo's character turns evil against Strange.
Doctor Strange 2: Release Date
It was announced by Marvel that Doctor Strange 2 in the Multiverse of Madness will be released worldwide on May 6, 2022. However since it is going to be one of the biggest blockbusters of the year, advance bookings are expected to start prior to the release date.
Doctor Strange 2 Cast
There are numerous rumors swirling around regarding the cast of Doctor Strange Multiverse of Madness. It is no doubt that Benedict Cumberbatch will be reprising his role as the Sorcerer Supreme. Oscar nominee Benedict Cumberbatch has been busy lately with his appearances in the MCU movies off-late with his recent appearance in the same role as in Spider-Man No Way Home.
Elizabeth Olsen will star as Wanda Maximoff and will be a key feature in this film after it was seen that Dr. Strange asks Scarlet Witch's help to calm the chaos caused by the Multiverse. It will be exciting to see Olsen playing many alternate versions of her character in the movie as seen in the trailers.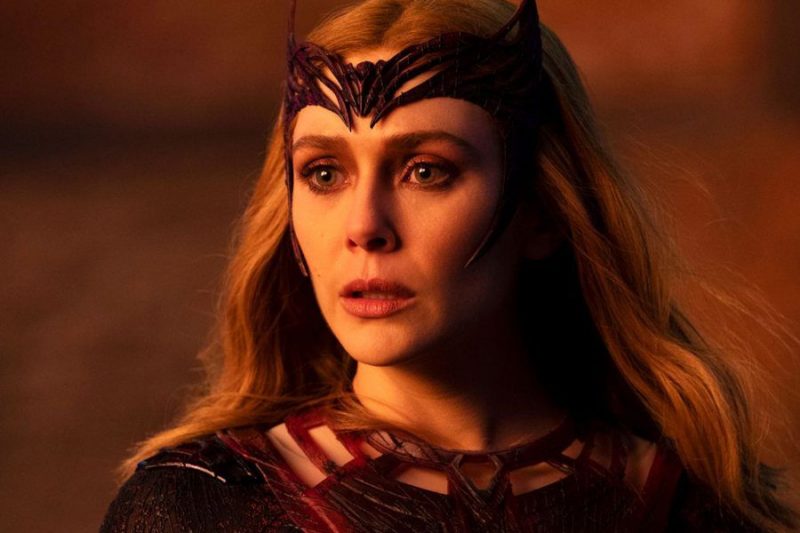 Alongside Dr. Strange, we will be seeing Wong who is tasked to protect Kamar Taj and the knowledge stored in its books. Benedict Wong will be returning for his role which he has played brilliantly so far in various MCU movies but we will be hoping to see more of him in Doctor Strange Multiverse Of Madness.
Chiwetel Ejiofor who played Karl Mordo in the first Doctor Strange movie will be reprising his role. The Mystic arts master has turned his back to the sanctum as he joins dark forces and is set on a hunt for other sorcerers as was seen in the post-credits scene of the first movie.
America Chavez will be a new character in the cinematic universe, who will be played by Xochitl Gomez. Originally from another universe, she has the power to open doorways to travel between dimensions and encounters Dr. Strange and Wong as she is running away from her powers.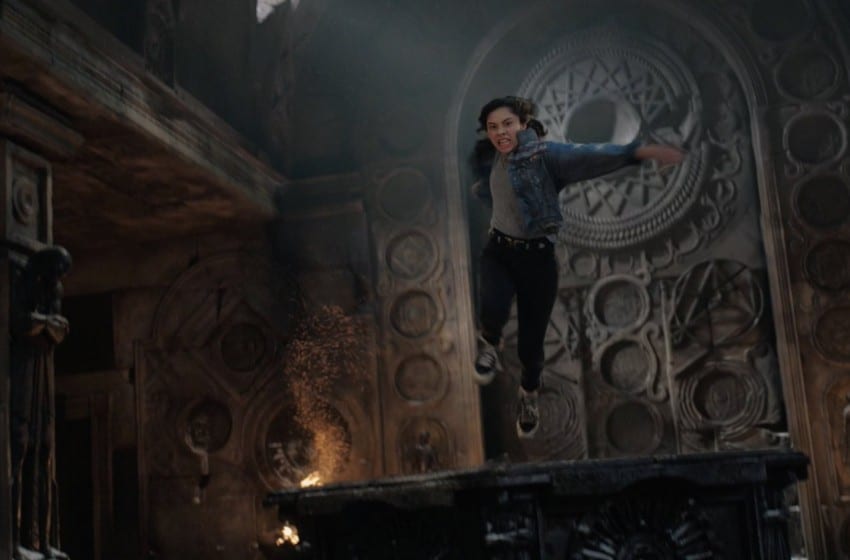 Rachel McAdams will be playing Dr. Christine Palmer who is a former colleague and the love interest of Dr. Strange. It is reported that Strange and Palmer's relationship will be explored in the new movie. The film will also feature Dr. Nicodemus West, Strange's colleague and rival doctor, which will be played by Michael Stuhlbarg.
We will be seeing Patrick Stewart reprise his role as Professor Charles Xavier from the X-Men movies. After several rumors emerged that Prof X would be a part of the MCU, The moment has finally come since it has been confirmed that Patrick Stewart will be playing the character in the Sam Raimi movie.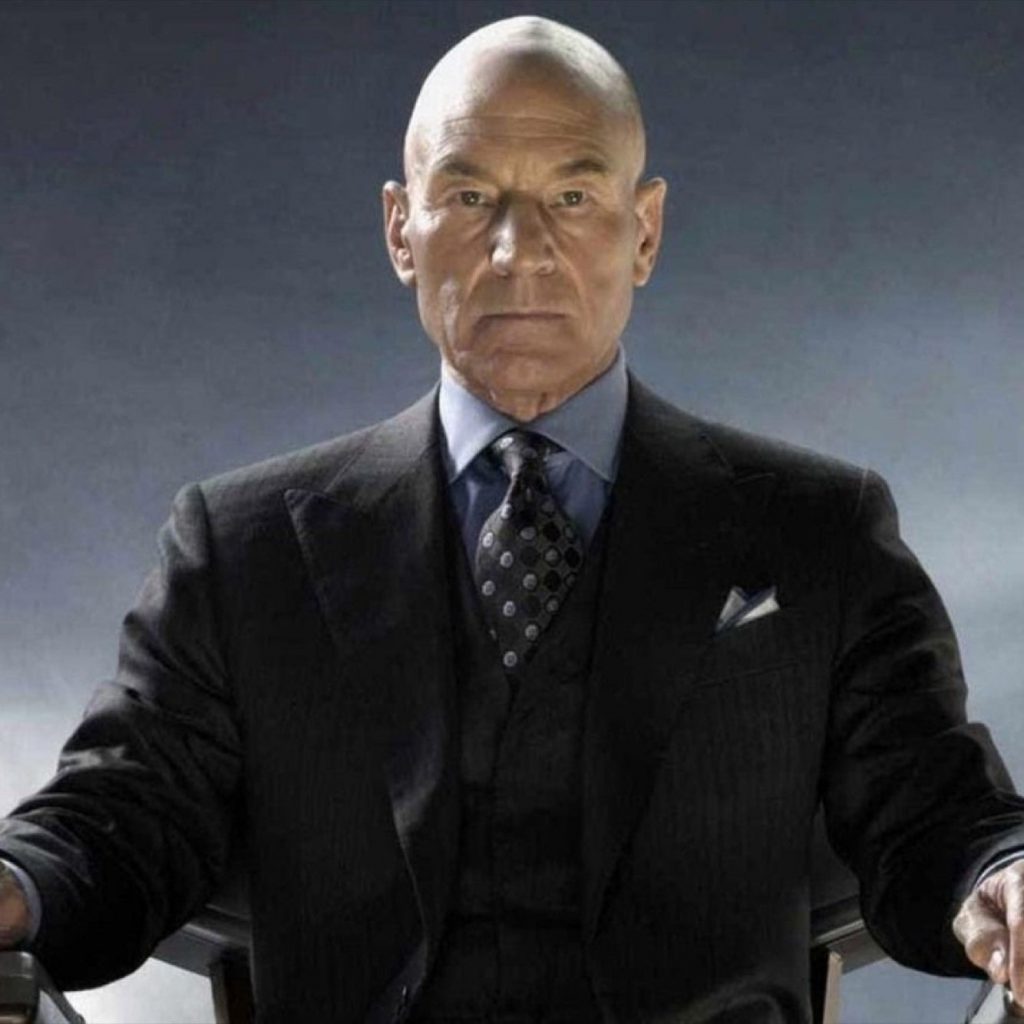 Captain Marvel will be a part of the movie but it won't be played by Brie Larson instead will be a different character named Maria Rambeau played by Lashana Lynch. Peggy Carter, played by Hayley Atwell.
There are speculations that the main characters of Loki might get screen time in this film but it hasn't been confirmed yet. Gargantos will be a character in this film as well but it is not confirmed who will be playing the role.
Doctor Strange 2 Plot: Expected Storylines & Fan Theories
The story of Doctor Strange Multiverse Of Madness is set after Avengers: Endgame when Dr. Strange sets out to research the time stone and retrieve it. But when Strange casts a forbidden spell, he accidentally opens the door to the multiverse, thus unleashing evil. In the face of old enemies and new adversaries, Strange has no choice but to break reality's seams if he is to save it.
His endeavors are obstructed when he is betrayed by an old friend. Information on who this friend turned enemy is still unknown. If we extrapolate from the trailer it seems as though it could be Scarlet Witch but it is not confirmed. Another possibility is that Mordo could be that friend as it was clear in the after credits of the first part that the sorcerer is on a hunt for others.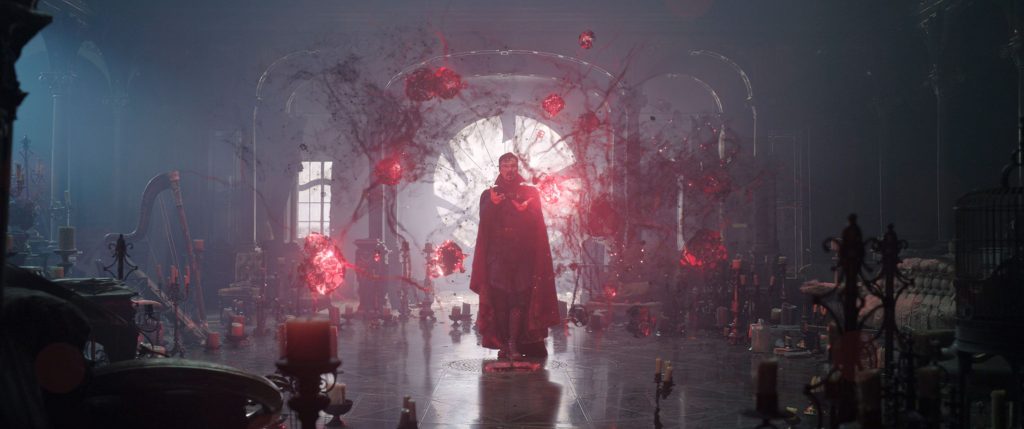 Another popular theory is that Kang the conqueror from the Loki series could feature in this film and be a real menace to the sorcerer supreme. The possibility of Kang the conqueror being a part of the movie could be less as it is expected that he could be the main villain in another marvel movie.
Elizabeth Olsen's character Wanda Maximoff is expected to be crucial to the movie and will undergo some serious change from the version that we saw in the series, WandaVision. In the comics, it was shown that Wanda went completely berserk for her kids. This could be a possibility considering how the show ended. If it really is the case then it will be interesting to see Wanda's character develop into a villain as Strange and Wong try to bring normalcy back with the help of other characters across different multiverses.
Doctor Strange 2 Trailer
Watch the trailer of Doctor Strange 2 which reveals what an absolute joyride Doctor Strange 2 is going to be! This will surely hype you up for Doctor Strange in the Multiverse of Madness.
For more updates on movies like Doctor Strange 2 stay tuned to this space. Follow Spire News for more latest updates about your favorite movies, animes, series and more topics!