With the quick release of the third season of their beloved series fans are positively waiting for the premiere of Virgin River Season 4. With season three's unsettling ending, fans of the show have been eagerly waiting for the announcement from the show's makers regarding the possibility of Virgin River Season 4. Here is all there is to know about the release of Virgin River Season 4.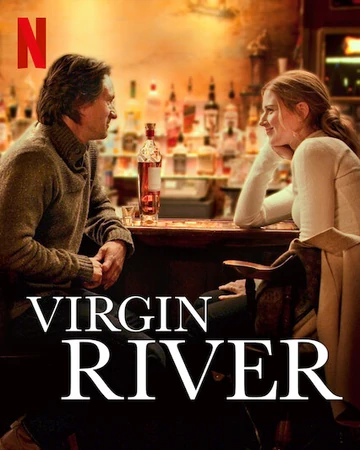 With a talented cast, featuring Alexandra Breckenridge, Martin Henderson, Zibby Allen, Benjamin Hollingsworth, Jenny Cooper, Lauren Hammersley and so on, the show has quite a big audience. The show Virgin River premiered on December 6, 2019, on Netflix with a 10 episode season. Soon it was announced that a season 2 was in the making and was released within a year. Season 3 also had a quick release following season 2. So it is expected that Virgin River season 4 release is just around the corner.
Virgin River Plot
The plot of Virgin River revolves around a widowed nurse named Melinda "Mel" Monroe moves to Virgin River, a remote town in Northern California. The series also focuses on the lives of other inhabitants of the town.
Mel makes the decision to move to Virgin River after responding to an ad to work as a nurse practitioner and a midwife in the remote town in an attempted to start her life afresh and leave behind the troubles of her previous life. However, she quickly discovers that small-town living is not quite as simple as she thought. Virgin River will never truly become her home unless she learns how to heal herself.
Virgin River Recap
Mel is starting a new career in a little town called Virgin River in the first season of Virgin River. Mel and her boss debate whether to call Social Services or look for the baby's mother after discovering an abandoned infant on Doc Mullins' doorway. Hope's health crisis leads to a tense discussion with Doc Mullin. Charmaine interrogates Mel about her personal life. Charmaine and Hope have a verbal exchange. Jack confronts Charmaine about their connection.
Paige is being investigated by Preacher. Jack is urged to read Charmaine's letter by Hope. Paige is confronted with Preacher's newfound information. Mel and Doc collaborate on a critical case. While Mel is left reeling and Hope is wracked with guilt, Charmaine tells a surprised Jack to make a decision.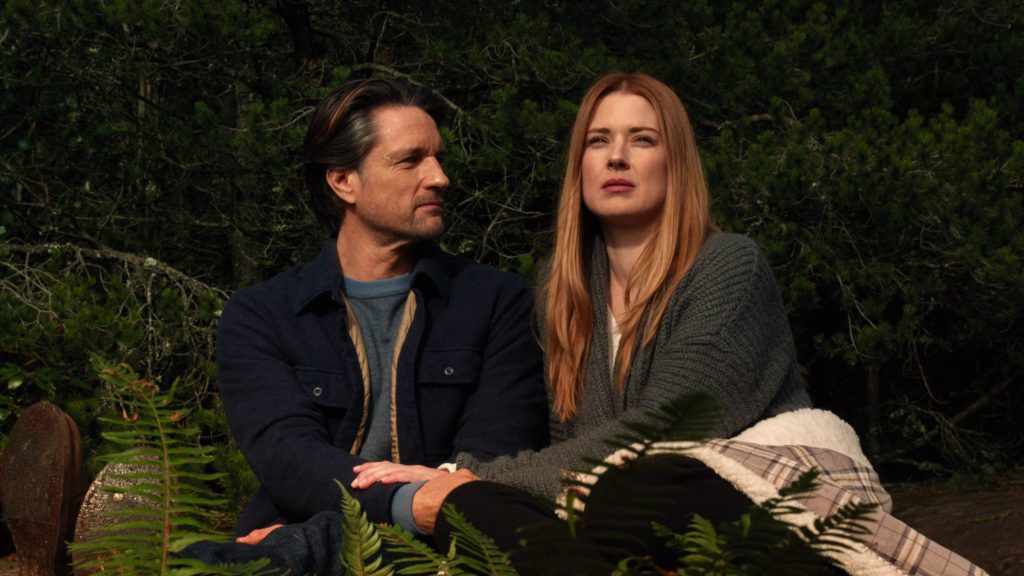 When Charmaine's pregnancy takes a turn for the worst, Jack seeks Mel's assistance. Doc must keep their connection a secret, according to Hope. Despite Mel's attempts, Charmaine has a hard start in Hope's residence. While pondering about what happened with Jack, Mel tries to help an unwilling Charmaine get hydrated.
Brady gets a fresh employment offer from Calvin. Mel helps Charmaine and Jack arrange their birth. Mel and Doc investigate a suspicious outbreak that may be linked to food poisoning while Jack assists Mike in locating Calvin. Mel looks for Jack, who has received some unsettling information. Jamie extends a tempting employment offer to Preacher. Doc's devotion is called into doubt by Hope. Doc's query is hopefully answered. A life-altering choice is made by Preacher.
Muriel informs the women that she will be caring for Doc until Hope returns, to which the ladies react angrily. Brie, Jack's powerful lawyer sister, comes in town for a visit. Mel returns to the cabin to see that Jack had given her flowers for her birthday. Jack makes plans for Mel's birthday when he arrives at the cottage to pay a visit. Doc seeks to find out what's going on with Hope.
Because the fire has entirely destroyed Jack's home, he stays at Mel's cabin for a while. Doc is becoming increasingly concerned about Hope. Ricky and Lizzie are hanging out at Lydie's house because their relationship is still under wraps, but Lizzie is annoyed by the lack of privacy. Mel rushes over to see Doc, who is really concerned about Hope. Jack asks Mel if she still wants to stay with her, and she gladly accepts.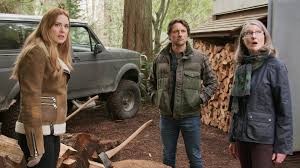 Lizzie's ex-boyfriend Parker arrives in town in search of her. Parker and Lizzie meet in Jack's pub, where Ricky is introduced to Parker. Brie sobs as she tells Jack she has resigned her job. When Jack hears from Todd that he persuaded Charmaine to give birth in a hospital, he becomes enraged. Because Hope is on the phone, Lilly arrives to Doc's house late at night.
Jimmy's role in Jack's shooting is discussed by Mike and Jack. Jamie offered Preacher a position in San Francisco, but the Christopher thing came up, Preacher informs Jack. After hearing a message, Mel challenges Doc about why she isn't participating with the interviews. Mel poses an emotionally charged inquiry to Jack.
Todd has requested a supper with Jack, according to Charmaine. Doc reveals Mel the actual reason he's been interviewing physicians after interviewing a highly promising new doctor, which astounds her. Doc is obligated to keep a troublesome vow not to notify a still-absent Hope about Lilly's illness and diagnosis before Lilly does. Brie discloses to Mel that Jack had previously been married.
Brie manages to stay awake after passing out, and Jack and Mel discover her Xanax use. Tara alerted others in town about Lilly's condition, which Lilly discovers. Preacher is alarmed when Christopher expresses an interest in chainsaws. Ricky has irritated Lizzie by refusing to live with her. When Christopher is absent for a short time, Preacher becomes concerned.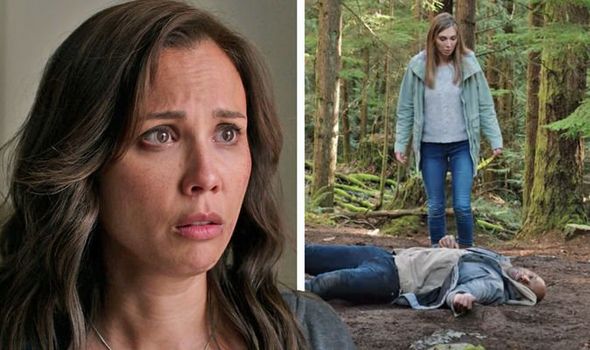 Muriel provides Doc sound advice concerning his business connection with Mel; he informs Mel that he has a significant eye disease and requests that she respect his privacy. Jack meets with an attorney, who informs him that his custody prospects are poor. While fighting for the twins, Jack knows he won't be able to offer Mel what she wants, and he doesn't want to prevent her from being a mother.
Todd wants them to go to Eureka instead of staying in Clearwater, which Charmaine discovers in order to derail Jack. Doc pays a visit to the farm to see how Lilly, Tara, and Chloe are doing and agrees to stay for supper. Brady pays Brie a visit after learning of her illness from Ricky and brings her flowers while the rest of the community is at the burial.
Jack and Mel had a serious conversation about their relationship during the reception following Lilly's burial. Hope texted Doc saying she needed to be alone because she didn't make it home in time for Lilly's burial. Mel and Jack decide to reconcile following Mel's and Jack's emotional reactions at Lilly's burial. Hope has been gravely hurt in a car accident, which Doc learns about.
Mel reminisces about meeting and falling in love with her as he and Jack watch the sun rise. Mel ultimately tells Jack she's pregnant, but she doesn't know whether he's the father, inspired by his candor and sensitivity.
Virgin River Season 4 Plot
Season three of Virgin River had ended with major cliffhangers for many of the characters. The cliffhanger that had us on the edge of our seats was that of Preacher's. Preacher was poisoned in a plot to kidnap Christopher and this was done by a former friend of Paige who wanted to get rid of Preacher so that no one could ruin the kidnapping plan.
Mel and Jack have to deal with the repercussions from the aftermath of Mel's shocking confession that she's pregnant. However, they don't know if the father is Jack or her late ex-husband Mark. Meanwhile, after learning that Ricky was enlisting, Lizzie broke up with him.
Lizzie went back to her sleazy LA ex-boyfriend, Brady who was arrested as a suspect in Jack's shooting after a similar gun was discovered in his car. Charmaine and Todd had threatened Jack with an explosive custody battle over the twins.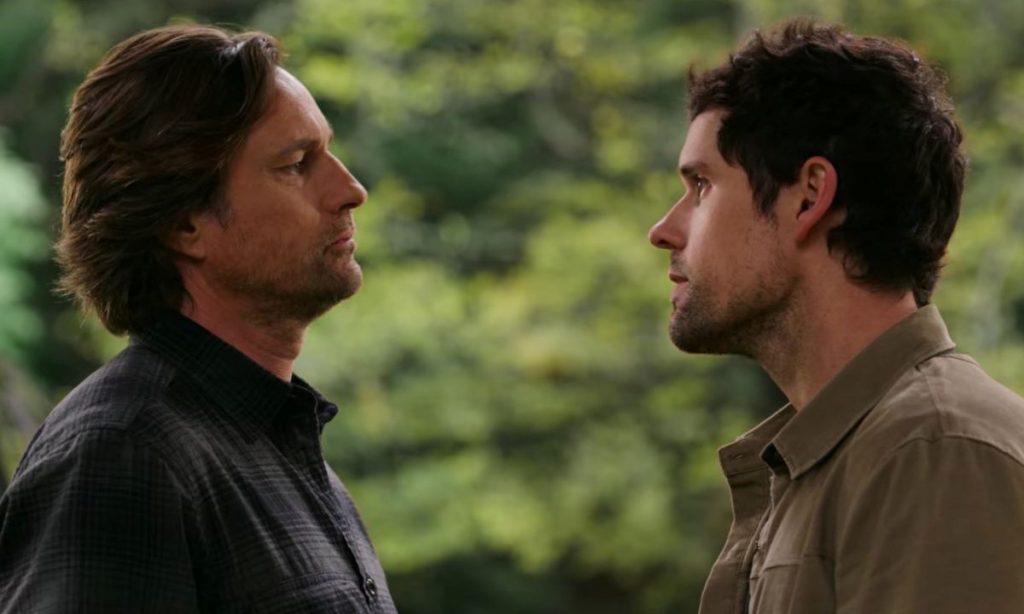 Another explosive moment that happened in Virgin River Season 3's final moments was the revelation that Hope is pregnant. Virgin River Season 4 is supposed to pick up from these events and our questions will hopefully get answered in the new season.
The showrunners were quoted saying that there will be characters of the show who will be found in storyline arcs of utter jeopardy which just spices up the drama of the show's major plotlines. We might even get to know the reveal of Jack's shooter in Virgin River Season 4.
Brady's declaration of love for Brie suggests that what began as a casual relationship may soon become a full-fledged partnership. Despite our want for Brie to be happy after what she has been through in the past, we know that a relationship with Brady would rock the boat for her and Jack.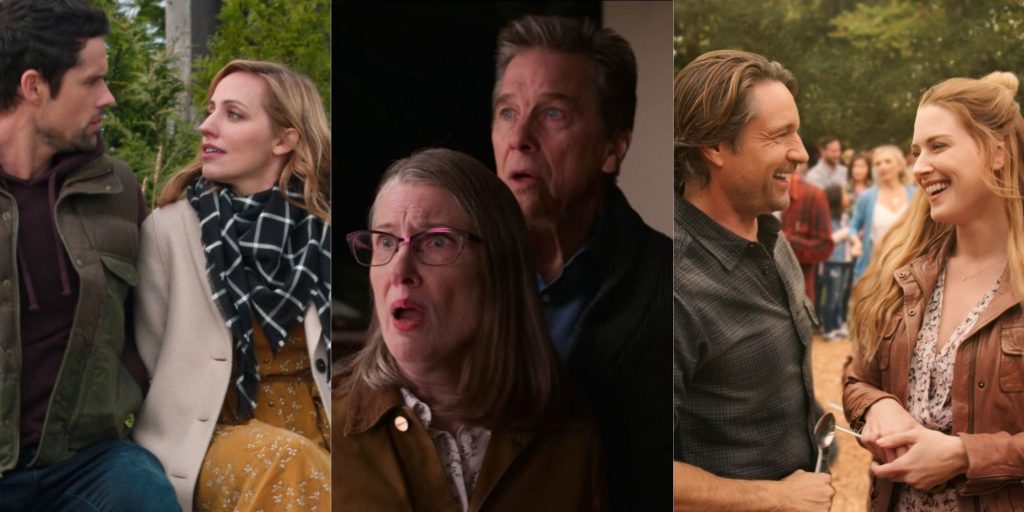 We're also curious as to what will happen to Hope, since her situation appears to be gloomy following an accident on her journey back to Virgin River. Doc is already dealing with the horrible news of his own illness, so the news is weighing heavily on him.
Along with these plotlines and cliffhanger explorations from the previous seasons, writers and creators of Virgin River Season 4 will surely add new exciting storylines that will keep the huge fan following of the show gripped on their seats. Follow Spire News for the latest and official updates on the Virgin River Season 4 Expected Plot.
Virgin River Season 4 Release Date
Our reports and sources have revealed that filming of Virgin River Season 4 had wrapped up at the end of 2021. The release date of Virgin River Season 4 has not yet been revealed by the official representatives of Netflix.
The probable release date of Virgin River Season 4 is expected to be around the 3rd or 4th Quarter of 2022. To be precise the release date should be around the end of July 2022. Stay tuned for the official reveal of the release date of Virgin River Season 4.
For more updates on Virgin River Season 4 stay tuned to this space. Follow Spire News for more latest updates about your favorite movies, anime, series and more topics!