Here we bring to you a list of movies like thirteen that you should definitely watch if you liked Thirteen. Released in 2003, Thirteen is an American teen drama written by Nikki Reed and Catherine Hardwicke and directed by Hardwicke. Thirteen is an amazing movie that portrays teen angst very well and how vulnerable teens are influenced by the company around them. This riveting film has tremendous performances from Evan Rachel Wood, Holly Hunter, and Nikki Reed.
List of Movies like Thirteen:
1. Heathers
Winona Ryder starrer 1989 classic Heathers is a dark teen comedy. Over thirty years since the release of the movie, Heathers still is one of the best teen comedies there is. Dark, Cynical and subversive, Heathers is a game-changer for teen comedies. Ryder plays Veronica, who is subordinate to three popular kids known as the Heathers. Veronica longs for her old, less popular life back after she grows tired of the Heathers abusing their powers.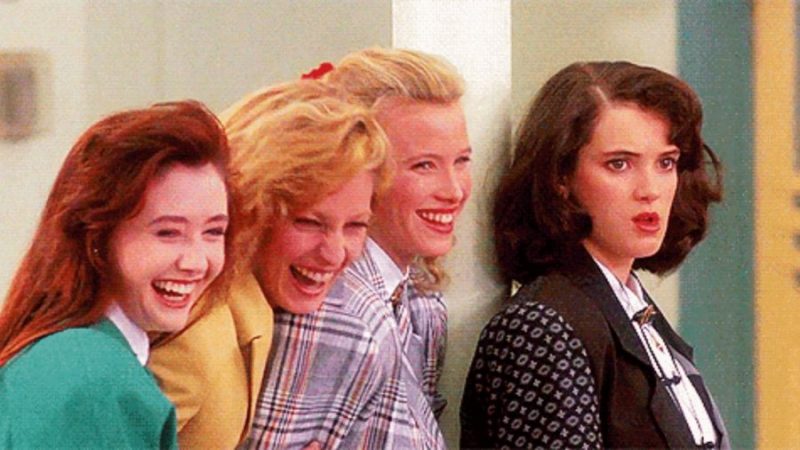 The movie is filled with dark comedic humor with some of the most iconic one-liners ever written. The color design of the movie is brilliant and fits just right to the teen angst aesthetic. If you are looking for movies like thirteen then Heathers should definitely be on your watchlist.
Trailer of Heathers:
2. The Rules of Attraction
The rules of attraction written and directed by Roger Avery is a 2002 teenage black comedy featuring Shannyn Sossamon and James Van Der Beek who play Lauren Hyde and Sean Bateman. Sean is a drug dealer who is in love with Lauren. Lauren is dating Victor Johnson, who is off to a European trip which eventually weakens their relationship.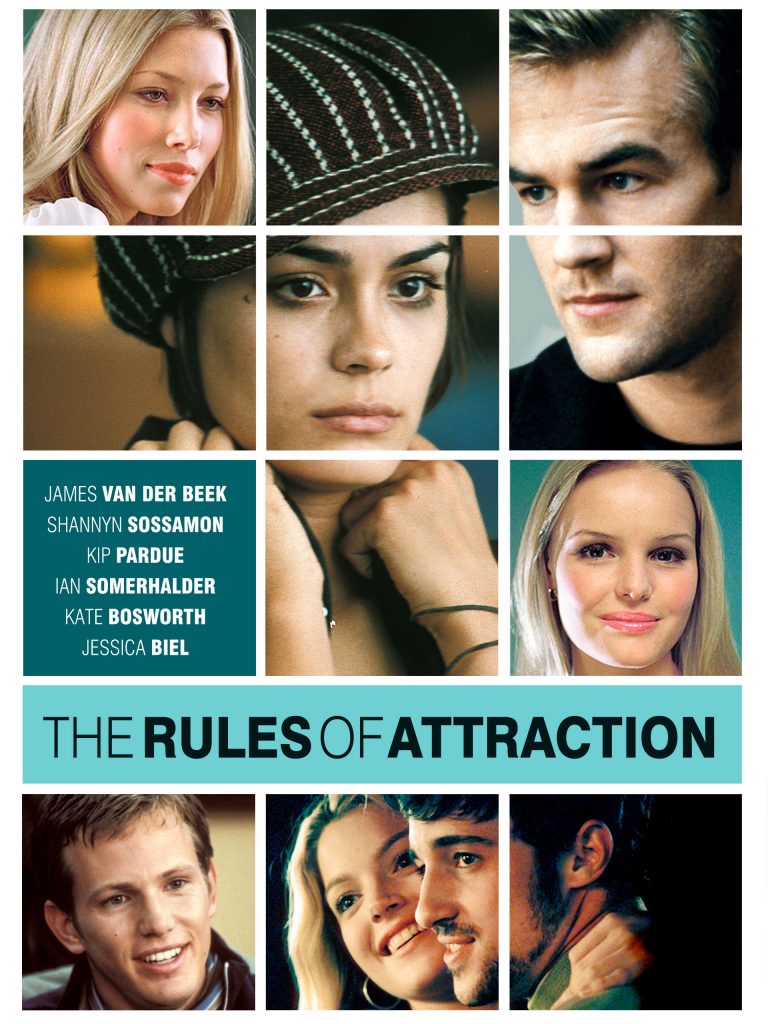 Lauren used to date Paul Denton who is bisexual. Paul is attracted to Sean but Sean is straight. This crazy love triangle between these reprehensible people with a clash of sexualities makes for a great teen movie. The characters are unlikeable and Avey brings it out very well, which makes the movie a great watch. The rules of attraction is a must watch if you are looking for movies like thirteen.
Trailer of The Rules of Attraction:
3. Cruel Intentions
Cruel Intentions released in 1999 is an American teen drama about a pair of wealthy step-siblings. The movie is a tale of revenge, seduction and conquest. The teen drama was written and directed by Roger Kumble and stars Sarah Michelle Geller and Ryan Phillipe and Reese Witherspoon. In the movie, Annette (Reese) becomes victim to Sebastian(Ryan) and Kathryn's (Sarah) crazy wager.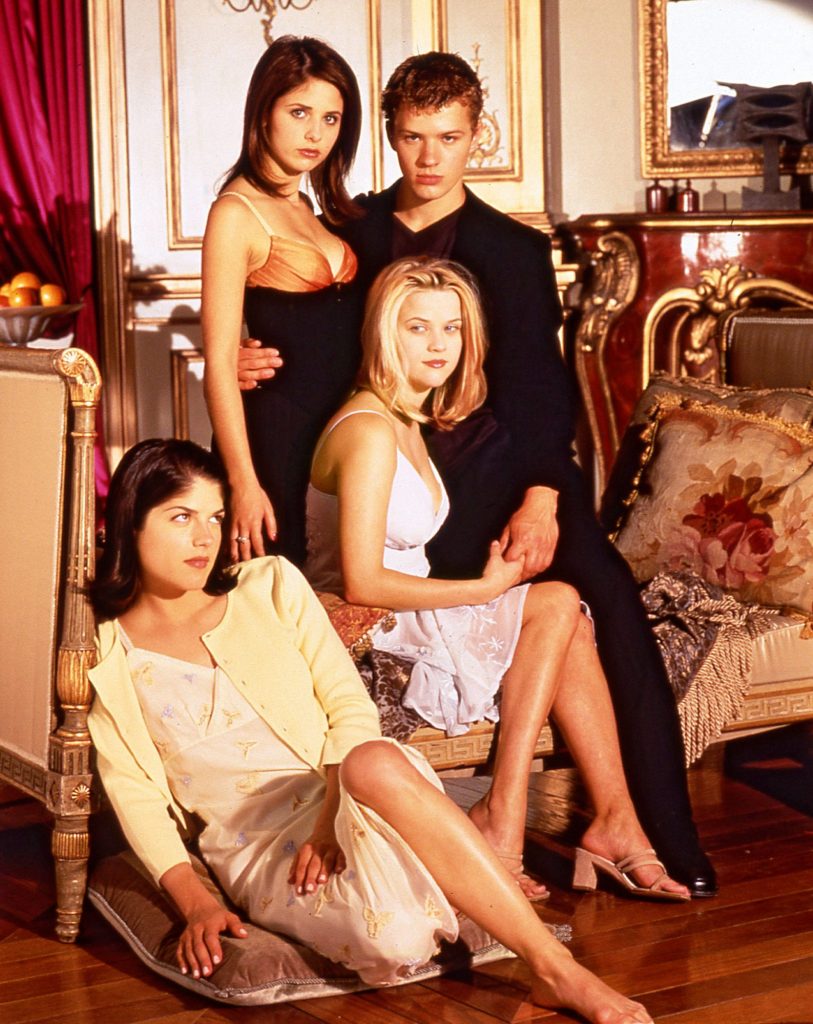 Cruel Intentions is a modern day adaptation of the novel "Dangerous Liaisons" and is said to be the best adaptation of the book by many. The movie's theme of cruelty, manipulation and betrayal makes it exciting to watch. Kumble makes great use of comedy and satire to convey the themes brilliantly. The film deserves to be included in our list of movies like thirteen.
Trailer of Cruel Intentions:
4. Mean Girls
Similar to Heathers, Mean Girls is a movie about a popular clique who look down on others. Starring Lindsay Lohan, this 2004 teen comedy is one of the best high-school teenage dramas that was ever made. Written by Tina Fey, Mean Girls was a pop culture phenomenon. Regarded as one of the most quotable and iconic movies.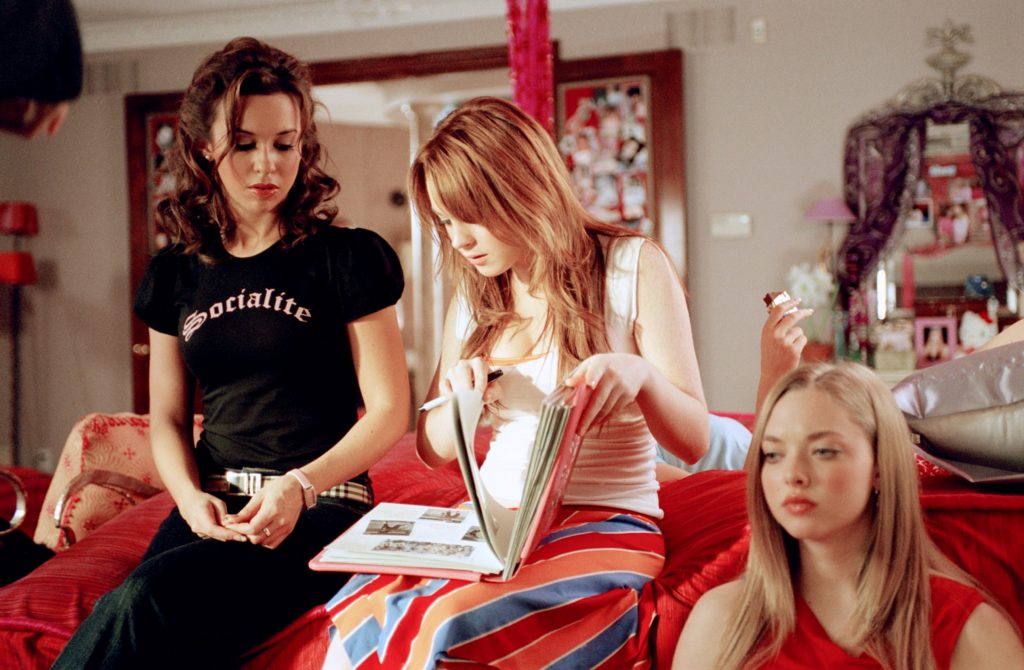 Mean Girls is about Cady Heron, a previously home-schooled teenager, joining a high-school. Cady befriends outcasts Janis and Damien. Eventually Cady ends up joining 'The Plastics' after Janis persuades her to do so with an ulterior motive to get back against Regina George.
The movie influenced a generation of high-schoolers who quoted the movie extensively. While "fetch" couldn't actually be a thing but Mean Girls did become a huge cultural impact with a cult following. Mean Girls should definitely be on your watchlist and you are sure to love this movie if you liked Thirteen.
Trailer of Mean Girls:
Conclusion
Thirteen or 13 is an iconic movie and you should absolutely watch the movies that we have listed if you loved thirteen. You might have finished watching thirteen but now we have got you a list of more movies like thirteen. Thirteen is a phenomenal teen drama movie and fans are always on the look out for movies that match their favorite movies so we thought what better way to appease the fans than by compiling a list of movies like thirteen.
There might be more movies like thirteen since the early 2000s and 2010s movies era was dominated by American teen drama movies. The market highly focused on catering to the teen group of audiences. This resulted in us getting so many iconic and still relevant movies from that era.
We barely get movies like thirteen anymore, it was a gem for all cinephiles of the early 2000s era. Even if you have watched any of the movies in the list of movies like thirteen, you can always rewatch these movies. These movies always feel as good as new!
For more lists like this on movies like thirteen, stay tuned to this space. We might compile a list of movies that are like your favorite movie next. Follow Spire News for more latest updates about your favorite movies, animes, series and more topics!