Ever since Squid Game arrived on Netflix, viewers have been binge-watching all nine episodes in a matter of days.
And as more and more people finish the chilling series, everyone is asking the same all-important question – will there be a Season 2?
The Korean drama has been monumentally successful, and is on track to become Netflix's biggest show ever – even potentially knocking Bridgerton off the top spot.
So surely they'd be mad not to give the people what they want with a second instalment?! Well, here's everything we know so far about the – fingers crossed – second season of Squid Game.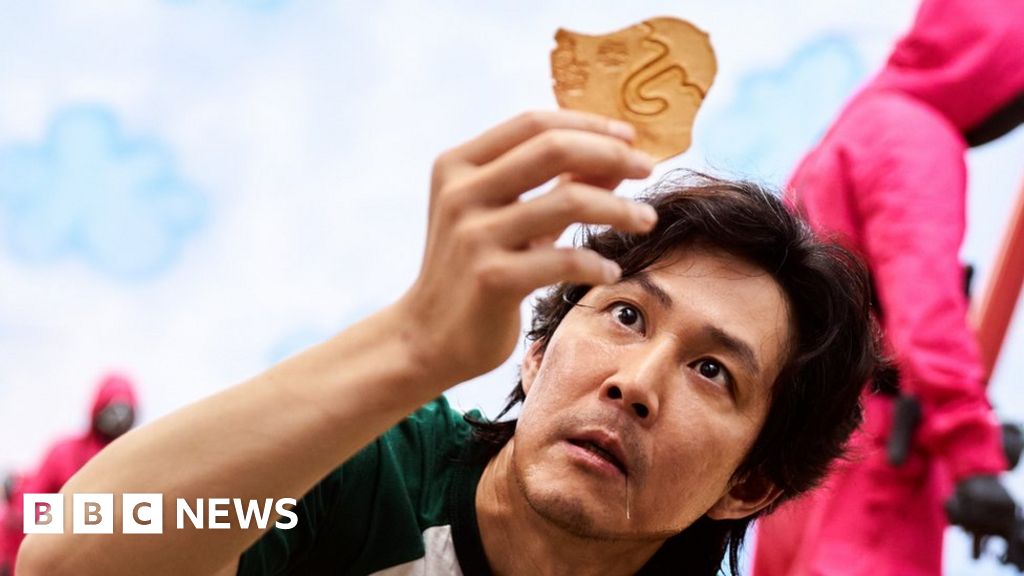 Will there be a Season 2 of Squid Game?
At the moment, nobody knows for sure. Creator Hwang Dong-hyuk was recently asked whether he would be making a second season, and admitted it had never originally been in his plan.
However, with the first season being so insanely popular, could this change his mind? We hope so.
He told Variety: "I don't have well developed plans for Squid Game 2. It is quite tiring just thinking about it. But if I were to do it, I would certainly not do it alone. I'd consider using a writers' room and would want multiple experienced directors. "It took me six months to write and rewrite the first two episodes. Following that, I reviewed my pitch with friends and picked up clues for improvement from their responses as well as from my own."
What have people said about a potential Season 2 of Squid Game?
A few members of the cast have spoken out about a potential second instalment of the show.
Jung Ho-yeon – who plays Kang Sae-byeok, aka Player 67 – revealed to The Korea Herald: "To be honest, I have never thought about [participating in] the next season, because I am dead.
"We should all wait for brilliant imagination and ideas from the director and Netflix. Let's wait together."
Meanwhile Lee Jung-jae (who plays Seong Gi-hun) said he would be willing to get involved in a Season 2, should there be one.
Well this sounds promising!
Who will return for Season 2?
It's expected that if there was a second season, Lee Jung-jae will return as Gi-hun. It's not clear who else would feature, as so many of Season 1's characters were killed during the games.
However, despite Jung Ho-yeon revealing she has never considered a second instalment, some fans are convinced Player 67 is still alive.
"Player 67 is alive in season 2," they wrote. "My theory is: when she got put into a coffin, the speakers never announced that player 67 was eliminated and she had the knife in the box with her.
Hmm, could it be?
It's also thought The Frontman (played by Lee Byung-hun) could return, as we still don't know the reasons for his involvement.
What would Season 2 be about?
Anyone who's reached the end of Season 1 will know it certainly feels as though there are many more stories to tell and some unanswered questions.
As fans know, Gi-hun has beat the game, but despite his new found wealth, he has lost so much in his personal life. After Gi-hun finds out that Oh Il-nam – aka Player 1 – is actually the mastermind behind everything, he realises recruiting for the game is still happening. But will he try and stop it?!
Speaking about a potential next season, creator Hwang Dong-hyuk told The Sunday Times: "While I was writing season one, I thought about the stories that could be in season two if I get to do one — one would be the story of the Frontman.
"I think the issue with police officers is not just an issue in Korea. I see it on the global news that the police force can be very late on acting on things — there are more victims or a situation gets worse because of them not acting fast enough. This was an issue that I wanted to raise. Maybe in season two I can talk about this more."
When is the release date for the second series of Squid Game?
Although it likely wouldn't take as long as the first season (Hwang Dong-hyuk revealed he first thought of the idea back in 2008) it's believed it would still be a while before a second season arrived on our screens.
We'd bet some time late 2022 or early 2023.
Squid Game Cast
Since most of the characters in Squid Game have already died, the number of returning characters will likely be limited.  Lee Jung-jae and Gong Yoo, the man who recruited participants at the train station, will most likely feature for a second series.  Fans are also expecting a surprise from BTS group member, Jin.