SK8 The Infinity Season 2 is a highly anticipated anime whose release is awaited by fans all around the globe. If you are a fan of sports anime, then it is almost certain that you have watched, or at least heard of the popular anime SK8 the Infinity or 'Esu K Eito'. The shounen sports anime series is about skateboarding.
SK8 The Infinity is produced by Studio Bones and directed by Hiroki Utsumi, who is well known for her work in the anime Banana Fish.
With stunning animation, engaging characters with great depth, and mind-blowing skating sequences since its debut, the anime has captured audiences around the world. Fans are eagerly waiting for the hit anime series to return with a second season already. Here is everything we know about SK8 The Infinity season 2.
SK8 The Infinity Season 1 Recap
SK8 The Infinity is a thrilling sports anime that follows Reki Kyan and Langa Hasegawa. Reki Kyan is a high school student who is keen on skateboarding. Renki competes in "S", an underground skateboard race, but loses and hurts himself in the process. Langa is an exchange student in Reki's high school, from Canada. The two of them become friends as they start working together at Dope Sketch. Previously a snowboarder, Langa decides to learn how to skateboard after he defeats Shadow thanks to his snowboarding experience.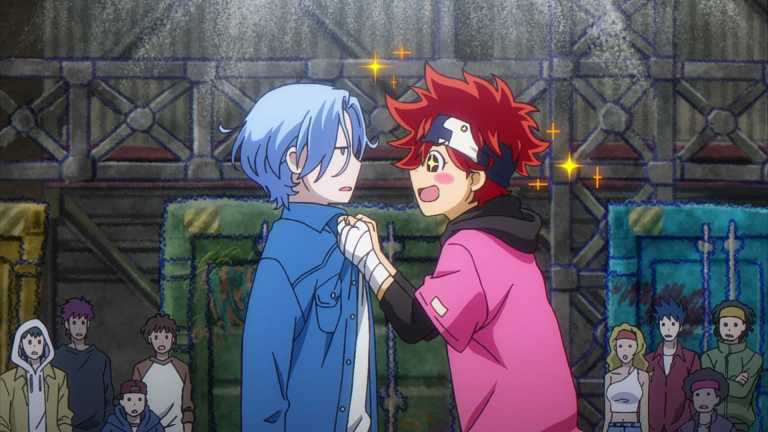 Langa and Reki end up challenging and being challenged for various races throughout the season forming new rivalries known as beef with other skateboarders. They are challenged by the likes of Miya, Adam, and so on. As their skateboarding journey progresses Reki designs the perfect skateboard with straps for feet to incorporate Langa's experience in snowboarding, while Langa masters the art of skateboarding to become one of the best.
Season 1 of SK8 The Infinity is a memorable season with many different storylines. It combines violence, fun, chilling adventures, and so much more to give the fans an exciting roller coaster ride. What really pleased the fans was the brilliant chemistry between Reki and Langa. The two complemented each other to achieve the perfect balance in their relationship dynamics.
Will There Be A Sk8 The Infinity Season 2?
Sk8 The Infinity Season 2 will be produced under Studio Bones, which is known for My Hero Academia. It has already faced problems with its Season 1 release, and delays for Season 2 are to be expected. It is more probable that the anime will get a second season because of the phenomenal response from the public.
On July 4, it was announced that No Border animation studio and Studio Bones will collaborate on a new SK8 project. SK8 The Infinity Season 2 is believed to be the project in question. Additionally, some sources indicate that the new project might be a movie. In order to hype up the project, even more, they also released a teaser video featuring all the characters.
Nevertheless, the teaser has stirred the fans up, making them more eager and excited for SK8 The Infinity season 2. It is yet to be seen if the anime is really going to get renewed for a new season.
SK8 The Infinity Season 2 Potential Release Date
If the announcement of Studio Bones and No border animation is to be regarded as a confirmation of SK8 The infinity season 2, then the show is well into production. If all things go according to plan and there are no unexpected delays and postponements, then SK8 The Infinity season 2 can be expected to release in early 2023.
SK8 The Infinity Season 2 Expected Plot
After Langa defeated Adams and won the championship in the skateboarding anime's first season, it was Langa who won the first season. As well as teaching him about the purpose of skating, Langa taught Adams a vital lesson. Langa had a party with his friends.
While Shadow is heartbroken upon learning that the florist he adores has a new girlfriend, she isn't the only one who is upset. Adams was told by Tadashi in the post-credits sequence that Tadashi had not sold him out, and he now has to behave like a dog, rather than like a human.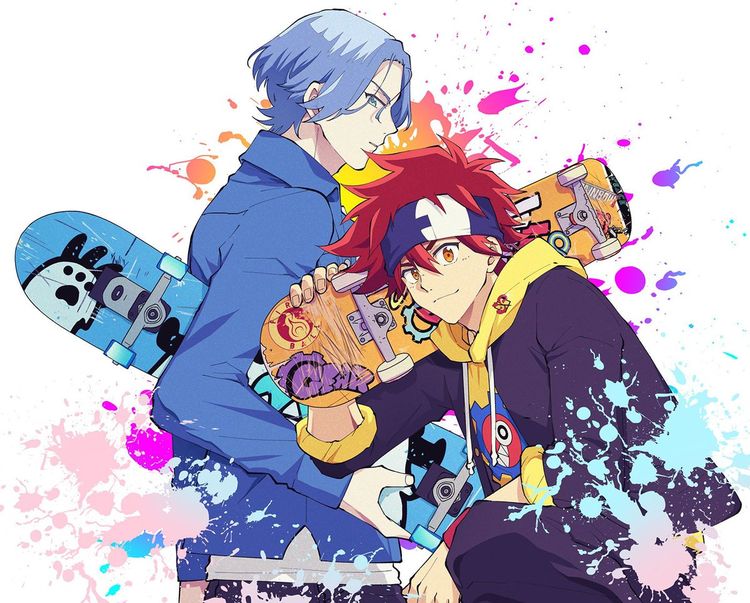 Langa and his friends are likely to travel to Tokyo for the S Downhill Skating tournament if Season 2 continues where Season 1 left off. To demonstrate his skating ability Langa will have to up a gear and compete in a higher-level competition.
Conclusion
SK8 the infinity season 2 is speculated to be in production already. The exhilarating sports anime fittingly deserves a second season. The season can be expected to come out somewhere around early 2023. Fans are eagerly waiting and are excited to see Reki and Langa teaming up to take on their rivals and show what they are made of.
For more updates on animes like SK8 The Infinity Season 2 stay tuned to this space. Follow Spire News for more latest updates about your favorite movies, animes, series and more topics!