Fans have been waiting too long for Nisekoi season 3 and with all the hype around the show, it seems like a new season is inevitable. Find out what Nisekoi season 3 has in store. Nisekoi is a Japanese anime series that is an adaptation of manga with the same name. A fascinating and unique love story, Nisekoi is a hit anime series that has amassed numerous fans and is still gaining fans even though the last episode aired back in early 2016.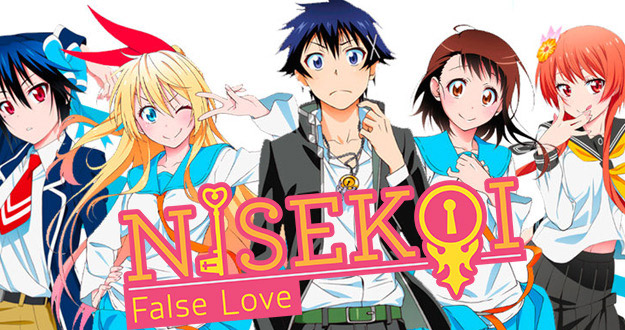 A very interesting story is told in the anime series Nisekoi. The series is full of romance and comedy. Produced by Aniplex and shaft, the series has 32 episodes so far divided between 2 seasons. The first season of this anime was well received by the general public, and Season 2 premiered shortly thereafter.
It is one of those shows that one must watch over and over. The cast of the series includes the likes of Kana Hanazawa and Koki Uchiyama. If you have not watched the series yet, then you can stream it on Netflix.
Nisekoi Season 1 and 2 Recap : Plot and Synopsis
The story of Nisekoi follows high school kids Raku Ichijo and Chitoge Kirisaki. Raku Ichijo is the son of a Yakuza boss and Chitoge Kirisaki happens to be the daughter of their rival. As a result of a feud between their families, Raku Ichijo and Chitoge Kirisaki are forced to pretend to be lovers to stop the feud.
There are various complications that seem to worsen Raku's current situation, including Chitoge's overprotective bodyguard, a female hitman, and a girl who claims to be Raku's fiancée. With a pendant and several keys belonging to several girls, including Chitoge, Raku's main worry is finding the girl to whom he made a promise ten years ago.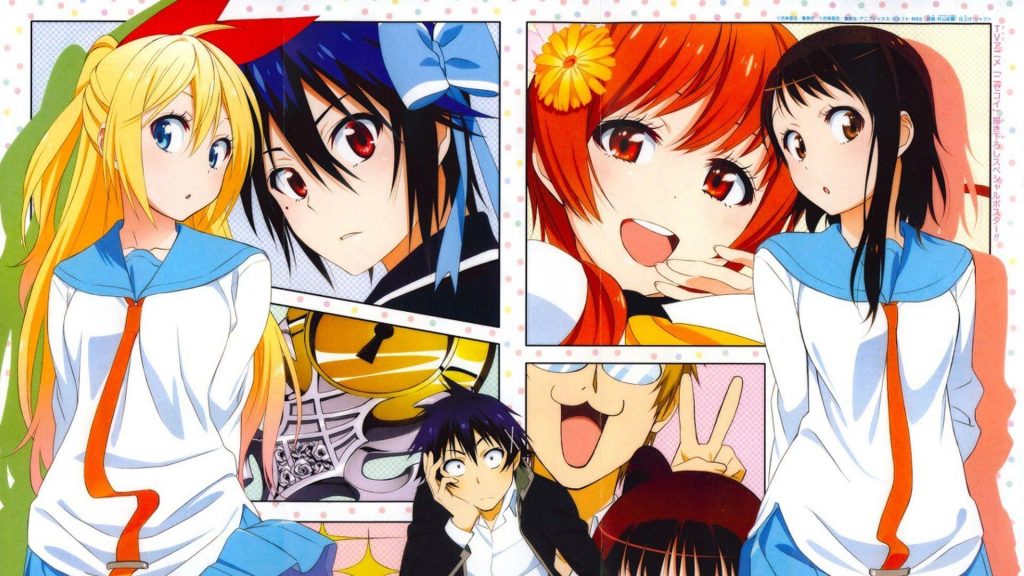 As the show entered its second season, Raku ends up falling in love with multiple characters and we are introduced to new characters like Kosaki's sister Haru, who allegedly possessed the pendant and is also potentially a love interest, though we find out very little about her history. Towards the end of the second season, we get to see Chitoge confessing her feelings for Raku.
It seems that the end of the last season was unclear. We don't know who the actual love interest is, and we don't know who the actual promise girl is from these events either. We can only hope that considering the creators' decision to use the filler from the source as the 'main' of the new season, they will use the 'main arcs' for the third season for those who are eagerly awaiting the final chapter of this powerful love story.
Nisekoi Season 3 Plot – What to Expect?
Despite the fact that nothing has been confirmed, we may see Ichigo finally develop feelings for Kirisaki as their chemistry and love story is something that fans are eager to know and see. In addition, there are theories that suggest that the upcoming season might see Yui-nee return to the show, which might result in her confessing her feelings to Raku, thus bringing a new turn to the series' storyline. Hopefully, Season 3 of Nisekoi will take us to another chapter in Raku's life that will be both exciting and challenging.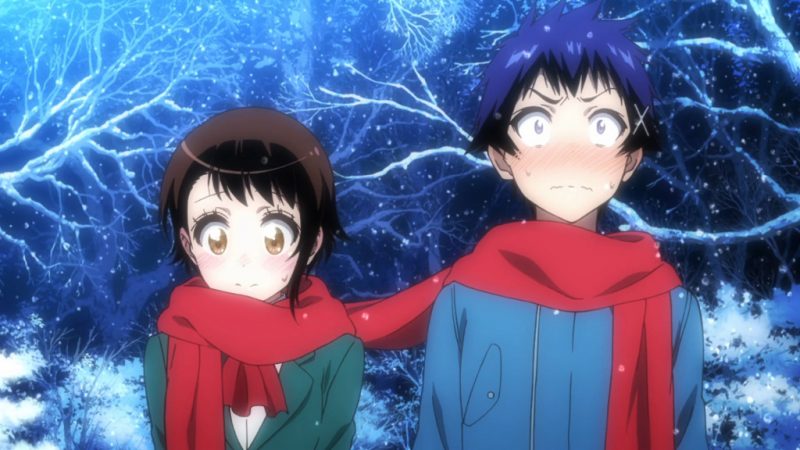 Nisekoi Season 3 Release Date
Although the release date of the anime series Nisekoi Season 3 hasn't yet been confirmed, we expect it to be announced soon. Shaft studios has been reviving and releasing new seasons of many of its anime series but none of them have been Nisekoi season 3. There are a total of 229 chapters included in the 25 volumes of the manga, providing the creators with enough material to produce another anime season.
The anime series Nisekoi Season 3 is expected to be released in early 2022 or mid-2022. It is expected to arrive on the same platform as the previous seasons. OTT platform Netflix will also be home to the anime series Nisekoi. The first and second seasons of the anime series Nisekoi are already available to watch on Netflix.
Conclusion
A unique rom-com anime series, Nisekoi is a great watch for fans who like the genre. Nisekoi had two great seasons so far and a third one doesnt seem too far. however, An official confirmation regarding the release of Nisekoi season 3 is yet to be given. With fans eager for a new season of their favourite anime series, makers will be inclined to provide if they see enough buzz for the show.
For more updates on animes like Nisekoi Season 3 stay tuned to this space. Follow Spire News for more latest updates about your favorite movies, animes, series and more topics!