Loki Episode 6 Review: The TVA, Multiverse saga
The Loki Episode 6 is out and it starts at Citadel where two of them are about to finish their quest against the TVA. This episode is going to be very important as it lays the foundation for other new series and marvel movies. Kang is back. The review is going to contain spoilers to brace yourself. Here is our Loki Episode 6 Review.
Loki, Sylvie & Citadel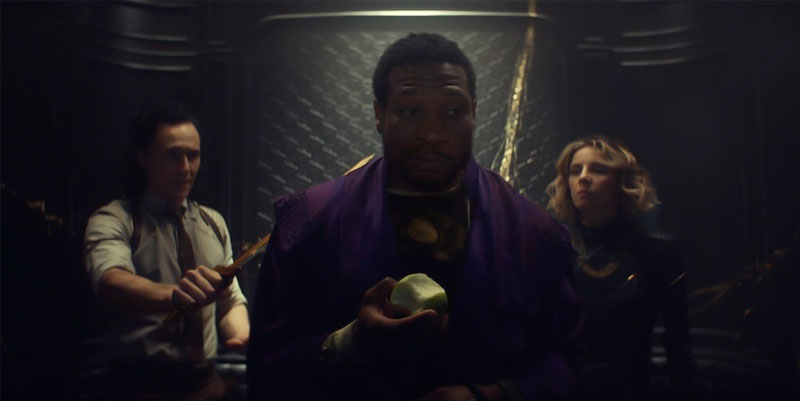 The Loki Episode 6 starts off with Loki and Sylvie standing at the entrance of the Citadel. Soon they move ahead and enter. Sylvie grasps her breath as this is what she was looking for since she was captured by the TVA. The door opens on its own. Moving ahead, Miss Minutes comes up and tries to convince them. She also offers them a place on the Sacred timeline as they wanted together. Or perhaps a throne for Loki, Loki killing Thanos, and much. Anything they both ask for. However, both of them deny saying it's delusional.
Walking carefully across from one part of the building to the other part opens another door which shows the entry of KANG! There he comes. Well, we must say in our Loki Episode 6 Review, his entry wasn't as we had anticipated. It was weird and had 0 actions. Our reaction was just as Loki when he said you're just a man!
Watch Loki Episode 6 on Disney+ Hotstar
Loki Episode 6 Review
Both of them try to kill Kang in the lift and the office as well. But they couldn't as he is too quick. Later he explains it all as everything is pre-written by him so he knows it all! Well, this variant of KANG isn't Kang as the destroyer but he's a good one who actually started the TVA for a good reason to put an end to all wars against Kang's variant.
In this Loki Episode 6 Review, it is highly to mention the role of Kang. He looks like a good yet weird variant of Kang. His story was something to believe. But no in front of Sylvie whose only aim was to bring the TVA down.
With all his job of doing it overloads of years, he grew old and tired. Even though not visible on his face he is. He offers them 2 choices. The former is to rule the TVA and take care of the timeline or simply kill this variant of KANG and be ready for a multiverse war between other Kang's variants.
The Plot
Loki being smart thinks and feels the former one. However, Sylvie puts an end to TVA by killing him. He bids off saying see you soon. This is because the other evil and dangerous variant of Kang is coming for wars. Meanwhile, before killing Kang, Sylvie teleports Loki to the TVA. Loki fighting the TVA is one of the most popular sequences in the entire MCU. It is the first time that we will see his powerful abilities. We hope you are enjoying our Loki Episode 6 Review, also check out: The Woman in the Window Review
TVA Destroyed?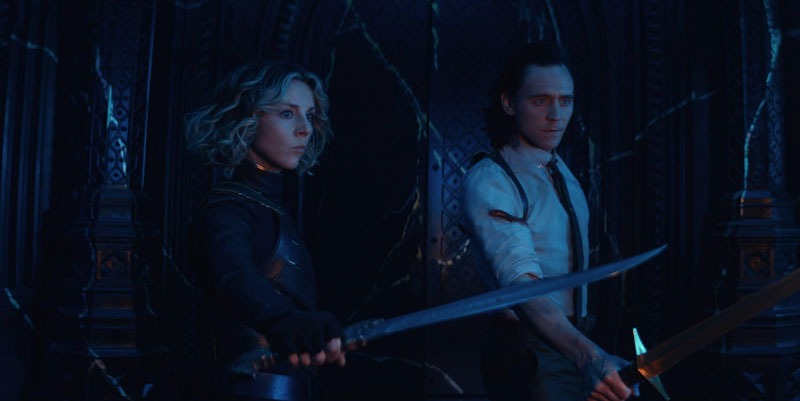 Everyone in the TVA its members get washed away as the he who lives gets killed. This marks the arrival of the evil version of Kang to rule the TVA. Kang suddenly attacks the TVA which is shown tearing out him and stealing his power. To put a single statement as Loki Episode 6 Review: The episode is intense and reveals a lot about what Marvel can now do with the multiverse in its hand. Gret plot & great characters so far!
So, even Sylvie destroying the good variant of Kang didn't do any good for them. Instead, the sacred timeline diverse into multiverses. Even though the TVA was brought down, the dangerous Kang variant conquered it and wiped all the realities of TVA members. The future is unknown. It would eventually be discovered in Spiderman and Dr. Strange: The multiverse of Madness. Now be ready as What if is releasing next month!
Conclusion
We know that Loki is a traitor but he is also one of the good guys. In the first episode, we didn't really get a clear picture of Loki. He was Loki and a power-hungry monster. In this episode, we got a little insight into his mind, but that was about it. There is a huge secret yet that makes this whole plot that more interesting. This was our Loki Episode 6 Review after watching it all.
Thus, as per the post-credit scene, Loki will return in Season 2. Though it is going to be after a year or so. Till then we hope you enjoyed our Loki Episode 6 Review.