Popular horror-mystery anime, High Rise Invasion is likely to be renewed for a second season by Netflix. High Rise Invasion season 2 is expected to be released on Netflix really soon. Anime adaptation of the manga series High Rise Invasion came out back in February 2021. With the first season gaining popularity and the fans eager for the show to be renewed, pressure is on the creators for a second season. Here's what we know so far about High Rise Invasion season 2.
The anime adaptation of the manga series was first announced by Netflix in 2020 at the Netflix Anime Festival and was eventually released on February 25, 2021. The first season of the show has 12 episodes and was animated by Zero-G and directed by Masahiro Takata. All 12 episodes are available for streaming on Netflix with Japanese and English dubs. The plot of high rise invasion is about a high school girl named Yuri Honjo who finds herself mysteriously transported to a world with tall, high-rise buildings.
High Rise Invasion Season 1 Recap
Yuri Honjo, a highschool girl is mysteriously transported to the roof of a tall building in a world that is full of them, connected to one another by suspension bridges. A frantic Yuri finds that her brother is transported to the world as well. Reika, her brother, explains to her about the world they are in. Masked humans roam the world, killing people. Later Yuri finds out that there is a person who is commanding these masked figures. Yuri takes an oath to find the commander and to bring him down to end the misery of the world she is in.
Yuri comes across a girl named Mayuko Nise, who is threatening at first but then both call for a truce. They both get to know each other and team up. With the help of Mayuko, Yuri sets out to look for her brother. Mayuko herself is searching for her lost sibling. The pair come across new characters throughout the anime which makes the adventure anime series exciting for the audience.
High Rise Invasion Season 2: Expected Plot
As the first season of High Rise Invasion came to an end, Yuri and Allies had succeeded beyond Mamoru Aikawa's protection. Swimmer-Mask is finally broken by Yuri, and Mamoru learns that Rika and Yuri are siblings, who finally responds to Mamoru when he approaches Yuri. The season ends with Yuri saying that she is going to find her brother and end the infernal era. Several plots and subplots could be addressed in High rise invasion season 2 due to so many loose ends at the end of the first season.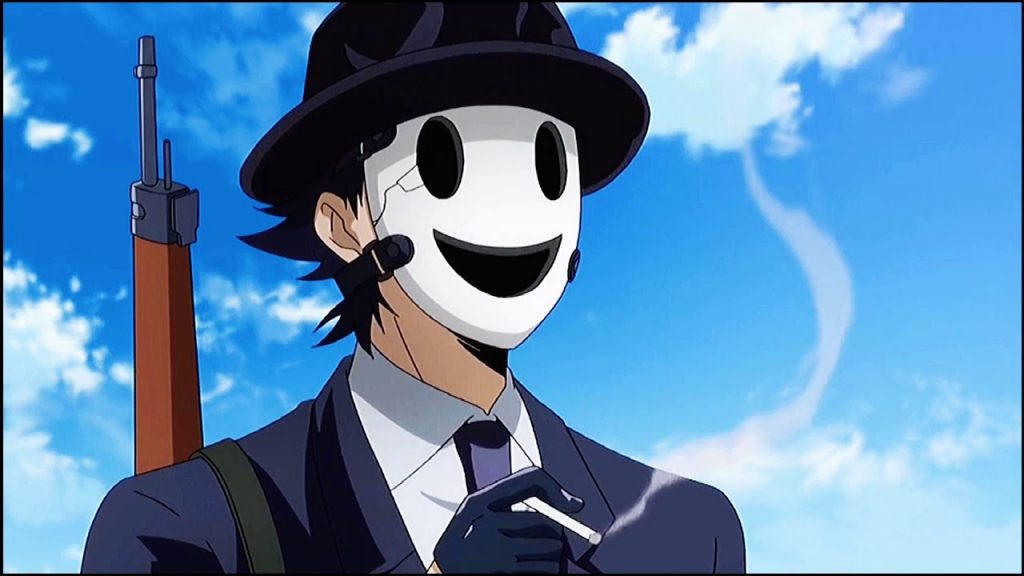 Fans can expect the second season to feature Yuri and her brother Rika's reunification as a subplot. In addition, we can expect more research into Rika in the second season. As Yuri discovers new abilities and tries to get to the bottom of the pit as to who is in-charge of the high rise world. With over 100 chapters of the manga left, we can expect the second season to be exciting with all the potential storylines that are available to the creators at their disposal.
High Rise Invasion Season 2 Release Date
While it was speculated that Netflix would be releasing High rise invasion season 2 in February 2022, since the first season released during this time in 2021. It seems to have been delayed to a later date this year. There has not been any official announcements from Netflix, or Zero-G so far, on whether or not we'll be getting High Rise Invasion season 2. Fans can only wait until the anime comes out, which is expected to be somewhere around late 2022.
Fan Reactions To High Rise Invasion Season 2
High Rise Invasion is an action packed anime with thrilling adventures and has the perfect formula for a Horror-Mystery anime, which makes it popular among anime fans. Fans seemed to have loved the first season of High rise invasion and have been demanding for a season 2 ever since the first season ended.
Conclusion
With no confirmation on whether or not the series is renewed it is difficult to say if High Rise Invasion will have a season 2. On a positive note, with plenty of story to be adapted into an anime and numerous plotlines to be explored, as laid down by the manga, it is more likely that Netflix will announce a season 2 sooner or later.
Follow Spire News for more updates on the release date of High Rise Invasion Season 2 and to stay updated about other upcoming shows, movies and many other topics of interest!