Demon Lord Retry Season 2 is a highly awaited anime by its fans around the globe. Demon Lord, Retry (Maō-sama, Ritorai!) is a fantasy Japanese anime series that is adapted from the light novel of the same name written by Kurone Kanzaki and illustrated by Kōji Ogata and Amaru Minotake for each of the two editions.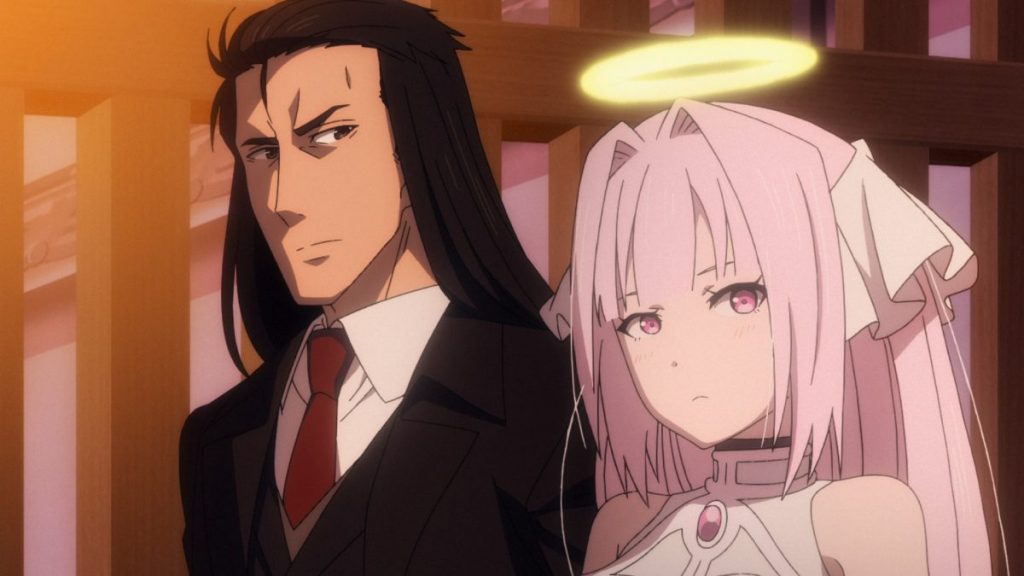 The animation studio, Ekachi Epilka adapted the light novel series into an anime series in July 2019. The anime series is currently ongoing with season 2 on the way and fans are eager for its release. Read ahead to find everything you need to know about Demon Lord, Retry season 2
Directed by Hiroshi Kimura, Demon Lord, Retry season 1 first premiered on Tokyo MX and BS Fuji, back on July 4 2019, and concluded on September 19 of the same year. The anime series has 12 episodes so far and a second season was already announced when the final episode of season 1 displayed "To be continued" at the very end.
Demon Lord, Retry Plot Summary
Demon Lord, Retry has a classic trope of the main character finding himself as the protagonist of a videogame, but the writers have managed to use the tried and tested formula to deliver an amazing tale. The main character, Akira Ono is the creator of a widely popular MMORPG Infinity game that had been running for 15 years. All good things come to an end and Akira Ono has to shut down the servers of his creation.
Things take a turn and mysteriously Akira finds himself in the body of his game's main character, Demon Lord Hakuto Kunai. That's not all, he realizes that the world he has woken up in is the world that Infinity game is set in. Akira Ono or Hakuto Kunai as he is known now has to navigate around the world and deal with the obstacles he faces as he tries to find a way back to his normal life.
Demon Lord, Retry Season 1 Recap
In the first episode of Demon Lord, Retry season 1 we see Akira Ono getting trapped in his own game right when he was shutting down its servers. When he wakes up and tries to understand what has happened he encounters an injured girl, named Aku who was intended as a sacrifice to the demon king Greol. He saves her from Greol. He realizes that someone in the game has tried to summon an actual demon but ended up summoning him instead upon interrogating Aku. Kunai punishes the villagers for what they did to Aku and sets out to the capital with her by his side.
Luna Elegant, a holy maiden, is eager to defeat the Demon Lord Kunai that she has heard rumors about. Kunai manages to overcome the maiden's army and defeats her. He punished the arrogant maiden Luna and then makes her join forces with him as he gets ready to face Holy Maiden Killer Queen, Luna's older sister, who wants to drag Luna back home.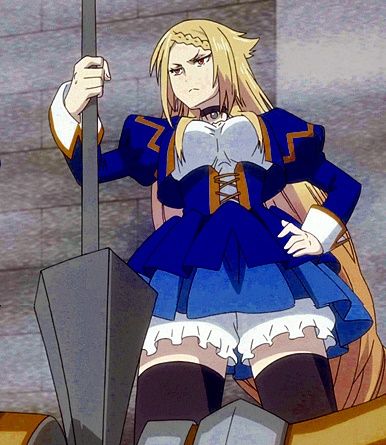 As the series progresses Demon Lord Kunai makes many allies including the likes of Yu, a doctor scientist and an NPC of the game. Yu uses his expertise and helps Aku fix her broken leg. The heroics of Kunai helps him rise in popularity in the new world he is in. Kunai visits Luna's territory and finds out that the church had been hindering the growth of her territory. He dismisses the church head and uses skill points to improve soil quality while also adding a hospital and a hot spring in the territory.
The series is quite wholesome with some of the best moments including the one where Kunai, Luna and Yu arrange a feast for Aku at Artemis, a high-class restaurant. At the feast they are joined by Ebifry Butterfly, an esteemed social figure in the kingdom. Kunai tries to win her trust as he tells her about the recent improvements at Luna's territory. The area is soon attacked by satanist cults Kunai and his team are able to fight them off.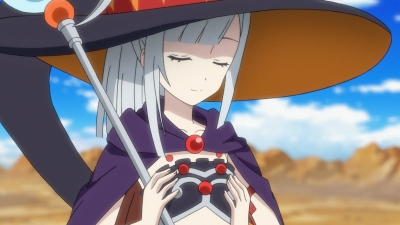 Luna's Oldest sister, Angel White, poses as a major threat to Kunai throughout the series as she plots to get him into trouble at various junctures. A well written antagonist for the series, Angel White tries to pry her sister Luna from Kunai and finally gets an opportunity to do so. She confronts Kunai at the bath. Things escalate and Angel White ends up admitting she is not competent to manage the kingdom. Things end as Kunai manages to explain to Angel how he ended up being summoned into the world and she identifies him as Lucifer. Angel makes a promise to Kunai that she will help him get back to his original world.
Kunai parts ways with Yu and Isami as he sets out with Yukikaze and Mikan to the city of Rookie. Upon arrival in the city, they meet an unusual looking, overweight man who is wearing modern clothes. The season comes to an end with the words, "to be continued!" gets displayed.
Demon Lord Retry Season 2 Plot
Episode 12 of 'Demon Lord, Retry!' Season 1 ended with the text 'to be continued' so we are surely expecting Demon lord retry season 2 to get released. This anime is centered around an ordinary man named Oono Akira who likes to play video games and is also employed at a company that makes games. Oono is always found playing the video game character of a demon lord in a roleplaying MMORPG game.
One day something unexpected happens and he gets transported into the game and he finds himself in the body of the demon lord. In the game he meets a girl named Aku with whom he begins a journey in the game.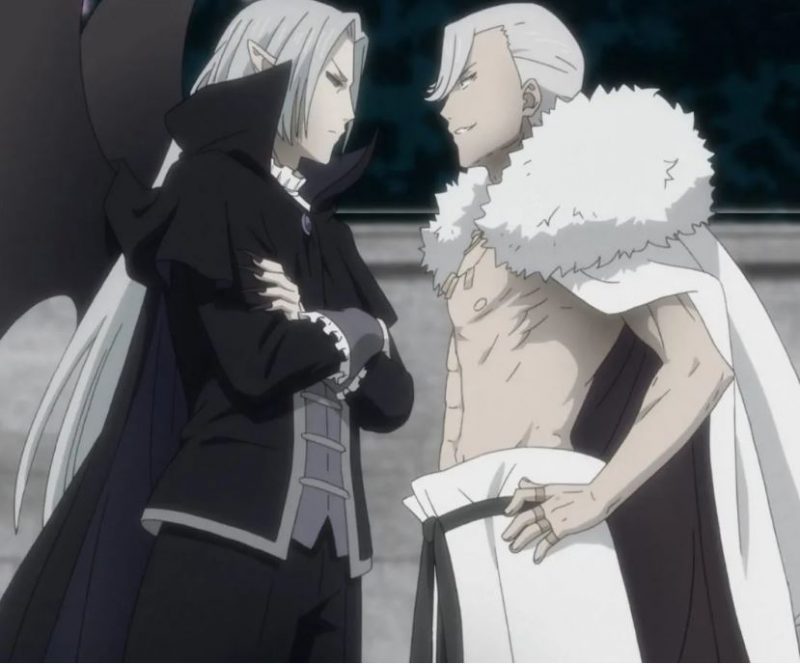 Oono defeats the demon who is after Aku and they embark on thrilling adventures set in numerous nations in the game. Demon lord retry season 1 held back on most of the enemy and satanist cult plotlines from the light novel from which it has been adapted.
We have a lot of expectations from Demon lord retry Season 2 which will surely cover more from its source material. We expect to see major plotlines to get developed in Demon lord retry season 2. There are also chances of development in the relationship of the two partners, Oono and Aku, fans cannot wait any longer to see these major twists and turns happen in the demon lord retry season 2.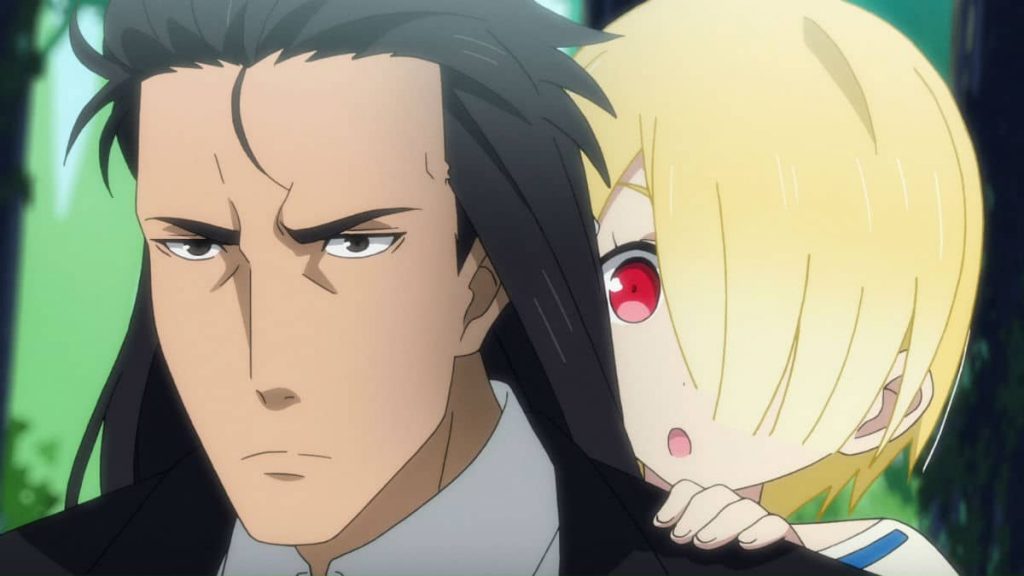 The major multiple cliffhangers from demon lord retry season 1 will be answered in Demon Lord Retry Season 2, this surely is an exciting piece of news! Follow Spire News for the latest and official updates on the expected plot of Demon lord retry season 2.
Demon Lord Retry Season 2 Release Date
No official update on the release date of Demon Lord Retry Season 2 has yet been announced by the anime production Company Ekachi Epilka and so we have to wait for the official announcement by Ekachi Epilka.
However through our research and speculation, we have come to the conclusion that Demon Lord Retry Season 2 may not get canceled. Demon Lord Retry Season 1 ended with 'to be continued' which means the production company might have already started working on Demon Lord Retry Season 2 or had definitive plans for its release.
Demon Lord Retry Season 1 was released on July 4, 2019 and we too can expect a similar date of release for Demon Lord Retry Season 2 in this year of 2022. The Covid19 pandemic had for sure delayed the production of Demon Lord Retry Season 2 and that is most probably why it is taking time to release the second season.
Our sources and reports have come up and ascertained that the release of Demon Lord Retry Season 2 will probably surely get the green signal in a few months and will get released in the early autumn anime release season of 2022.
You will surely get the latest updates on the release date of Demon Lord Retry Season 2 so stay tuned to this space!
Demon Lord Retry Season 2 Cast
Demon Lord Retry Season 2 will see the return of the main characters of the anime series for sure. Our list of cast members of Demon Lord Retry Season 2 will contain the names of the talented Japanese voice actors as well as the English dub voice actors.
Aku will be voiced by Takao Kanon in Japanese and by Natalie Hoover in English, Kunai Hakuto or Akira Oono will be voiced by Tsuda Kenjriou in Japanese and Josh Grielle in English.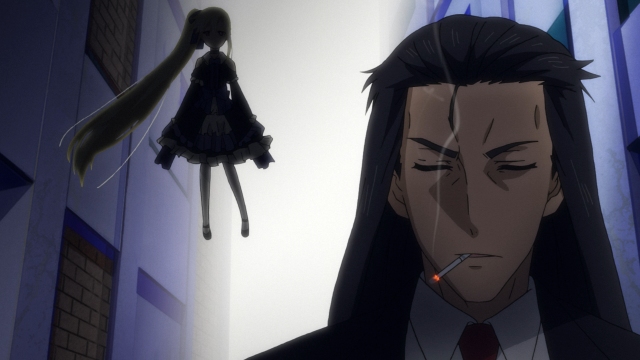 Elegant Luna will be voiced by Ishihara Kaori in Japanese and Kristen McGuire in English. Queen Killer will be voiced by Tomatsu Haruka in Japanese and Caitlin Glass in English while Kirino Yuu will be played by Satour Rina and Katelyn Barr and Tron will be played by Kinoshita Suzuna and Sarah Wiedenheft.
More characters from Demon Lord Retry Season 1 are set to return and most of them will be played by the same voice actors. We will also surely see the introduction of new characters in Demon Lord Retry Season 2.
Fans Reactions To Demon Lord Retry Season 2
For more updates on Toradora Season 2 stay tuned to this space. Follow Spire News for more latest updates about your favorite movies, anime, series and more topics!