Scarlett Johansson vs Disney: What's the next line of action for Marvel
Scarlett Johansson vs Disney: Disney Plus and theatres released the standalone film. This led Scarlett to claim that she suffered huge losses as a result of her decision.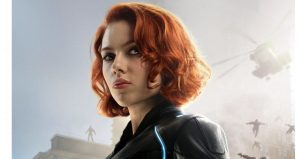 It appears that Scarlett Johansson and Disney's legal battle is taking over the news as it continues to dominate headlines. As of now, Bob Chapek, the studio's CEO, has also provided insight into the same things. You may not be aware of the news that Johansson accused the studio of breaching the contract that committed to releasing Black Widow exclusively.
However, Disney Plus and theaters both showed the standalone film. This led Scarlett to claim that she suffered huge losses as a result of her decision. Marvel boss Kevin Feige and others make statements after a protracted legal battle. The actress is now cut off from Disney, according to rumors.
Bob Chapek on Scarlett Johansson Filing
Scarlett Johansson is suing Disney over #BlackWidow's streaming release, alleging a breach of contract. https://t.co/21cZqafF1z pic.twitter.com/TMjINo4vM9

— Variety (@Variety) July 29, 2021
Bob Chapek, CEO of Walt Disney, defended Walt Disney's distribution model. Scarlett Johansson, who plays Black Widow in Marvel's Black Widow, has spoken out on the matter and does not agree with its hybrid release. The investor made his case during an earnings call, according to some reports.
According to Deadline, Bob Chapek discussed the plans for dual distribution. It is vital for us to be able to make last-minute phone calls, he said. In all certainty, we had no idea that COVID-19 would resurface during the meeting when we planned.
During the call, Chapek and former CEO Bob Iger both declared that they are "determined" that the release of the film through both platforms "is the right strategy to achieve the best audiences possible." Johansson and Black Widow were not mentioned by name during the call.
Check out: Scarlett Johansson sues Disney for Black Widow Streaming amidst the pandemic.
It is not confirmed that Disney will cut ties with Johansson despite rumors floating around. The company has entered into hundreds of talent agreements, and Bob Chapek hinted that the lawsuit shouldn't be a problem because things have "gone very smoothly."
Key Statements
Regardless of how Disney releases its films, CEO Bob Chapek says it fully compensates its talent. "Black Widow," which was released on Disney+ two weeks ago, resulted in a lawsuit by Scarlett Johansson alleging that the company breached her contract. It is the company's goal to make sure that all of its talents feel their contractual obligations have been met.
While Chapek didn't mention the Johansson lawsuit directly, he said that the company is "trying to do the right thing for all of our constituencies and make sure that everyone in the value chain is treated fairly … Their contractual obligations are being honored, both from a distribution and compensation standpoint."
Opinions on Lawsuit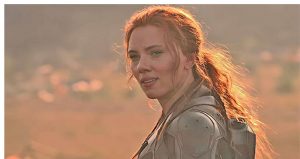 Johannsson's lawsuit is due to the hybrid release strategy Disney employed with "Mulan" and "Raya and the Last Dragon" to release movies to cinemas and home video audiences for a $30 fee at a time of uncertainty in the marketplace.
Check out: Avoid these 5 common SIP mistakes while choosing a Mutual Fund
Box office receipts were clearly affected by streaming. "Black Widow" has raked in nearly $359 million globally and $185.4 million domestically since its release on July 19. During its opening weekend on Disney+, "Black Widow" was reported to have generated $60 million in sales, but Disney has not released any further details.
There have been other Marvel films that have sold over $100 million at their opening weekends and nearly $1 billion during their run during theaters.
Conclusion
Having their own films on Disney+ and in theaters has also raised questions about how other actors who have similar contracts and guaranteed bonuses for box office success may respond.