Amazon Fire TV Cube
Amazon Fire TV Cube: Despite Amazon updating the software and hardware of the Amazon Fire TV Cube, the device's outer shell remains the same – a black cube with an LED bar along the top.
Almost everyone wants to buy the best gadget they can afford – the best smartphone, tablet, HD TV, you name it. In the market, there are many options with various price tags. When looking for smarter ways to enhance your home entertainment experience, you begin to ask yourself, "Which is the best solution?"?
Why the new lineup of products?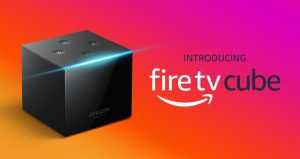 With the advancements in home entertainment, a wall-mounted idiot box is no longer an idiot box. Stream movies and TV shows, listen to the weather forecast and watch movies and TV shows on the TVs offered today. With the ability to seamlessly connect to the internet, the TVs of today provide a multitude of information and entertainment. Home automation allows you to control and monitor lighting, air conditioners, security cameras that surround your home, and baby monitors all from the comfort of your television. 
As a result, when you are considering the available options, the Amazon  Fire TV cube seems to be among the best options for dedicated streaming devices.
About Amazon Fire TV Cube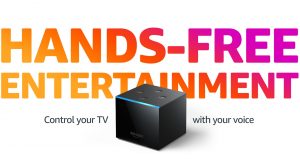 Pros
The most popular apps are available for streaming in 4K

The Dolby Vision & Dolby Atmos surround sound format is supported

Performance and UI are decent

Voice controls for Alexa, hands-free

A good remote control
Cons
Quite pricey.

You cannot play audio content through the built-in speaker.

There are some bugs in the software.
This streaming video player can be seen very clearly, unlike some other streaming players that hide behind the TV, and it gives your entertainment center a futuristic feel. The Amazon Fire TV Cube integrates Echo smart speakers with Amazon Fire TV streaming devices to deliver superior streaming performance.
Check out: Google Tensor Chip to be used in upcoming Google Pixel 6 and Pixel 6 Pro Smartphones
If you use the Amazon  Fire TV Cube for the first time, you are immediately reminded of Jazzy. A standalone streaming device like the Amazon Fire TV Cube features a remote control, hands-free Alexa voice assistant, and enhanced streaming capabilities.
Other Features
Besides control over volume and muting the microphone, the Amazon Fire TV cube also offers a manual Alexa button. Power input, HDMI, and an infrared extender port are located on the back, along with a Micro-USB port for the Ethernet adapter. It has four rubber feet so that its speaker will not be muffled by the cube's rubber feet. The Amazon Fire TV Cube speaker is located at the bottom. As with the indicator lights on Echo speakers, a thin light strip is at the top to provide a visual prompt.
Even though the device can hear you across the room and even the remote control has an Alexa button and mic, the Alexa button is still appreciated if there is a time when a physical button is needed. If you call out to Alexa, the top edge will light up, just as it does on an Alexa speaker.
Amazon Fire TV Cube & Stick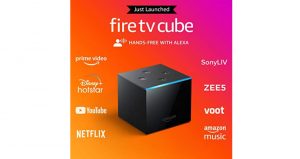 The Amazon Fire TV Cube's capability to stream in Ultra-HD resolution and support for a variety of HDR formats, as well as its support for Dolby Atmos, make it an ideal device for high-end home entertainment setups.
Its internal hardware and software have been improved, but the Amazon Fire TV Cube's outer body has remained unaltered, a black cube with a white LED bar across the top. On top of the device are eight microphones that pick up your voice, and the speaker has been engineered to create a respectable volume from such a small frame even though the audio is not as deep as it could be.
Conclusion
Among other streaming services offered with Amazon Fire TV Cube are Amazon Prime Video, Netflix, Disney+ Hotstar, YouTube, and Apple TV. The speed, responsiveness, and lag-free performance of the software are excellent. Thus, this is everything we know about the Amazon Fire TV Cube Launch.
Amazon Prime TV shows and movies are available on the home screen in a number of rows. You will find a line of featured items at the top of your home screen, followed by a row of apps and then a row of sponsored content, but underneath the first three rows is largely dominated by Amazon's own content.