Upcoming Marvel Studios: "'What If Trailer" & Black Widow Release 
Marvel Studios is back with another brain-wrecking series and thereby released the What if Trailer. Along with it, Black Widow is released in the US. While they unveiled a new movie and poster today, Marvel Studios unveiled a captivating series that recreates famous events from the MCU films. It's the fourth TV series in phase four of the Marvel film universe.
What if Trailer

Based on the comic series of the same name, the What if Trailer series will feature fan-favorite characters such as Doctor Strange, Killmonger, Thor, and others. The poster for the series features the Watcher, a zombie Captain America and Doctor Strange / Spider-Man mix-up, and of course Peggy Carter and Captain America. 
On March 12, 2019, there were reports that Marvel Cinematic Universe had developed an animated TV series based on the comic books series, with Disney's Kevin Feige as the executive producer.
Black Widow Release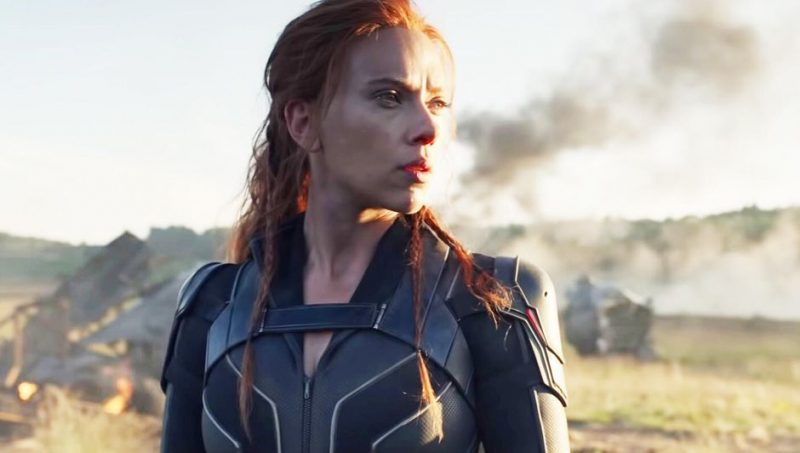 The timeline for the Black Widow release is different worldwide. Some are going to get it early, while some are going to get it late. In India, Black Widow Release is scheduled today i.e. 9th July 2021, 12 30 PM. 
While on the other hand, the Black Widow release in India is scheduled for October 18. The show is expected to be directly available for all Disney+ Hotstar Premium users. The rest need to pay for the respective plans or one-time watches on Hotstar. What if trailer might also include Black Widow aftermath. Meanwhile, check out our Netflix Recommendations.
The black widow release would provide Scarlett Johansson aka Natasha her own solo Marvel MCU Movie. This story would be focussed on her origin and the past. The movie portrays the side of Natasha we have never seen. It portrays her character inside her strong strength. Several movies backdate to her association with wrong works along with Hawkeye. This is going to be that movie that unfolds Natasha's past.  
Well, if you are techy enough you can sideload the US Black Widow release and watch it before it comes to India. Else, simply wait till it drops on Disney+ Hotstar to watch it. 
What if Trailer Release
Enter the multiverse of unlimited possibilities. Marvel Studios' first animated series, What If…?, starts streaming August 11 with new episodes Wednesdays on @DisneyPlus. @WhatIfOfficial pic.twitter.com/MksL2Wa8B9

— Marvel Studios (@MarvelStudios) July 8, 2021
Marvel Studios announced on August 11 that the series will be released and new episodes will be published on Disney + on August 11. The animated anthology series is based on the Marvel Comics series of the name show's narrator, who guides us through various alternative reality storylines that show the MCU before certain events occur. 
According to Variety, each chapter of the 10-part season of the show explores a pivotal moment in the Marvel Cinematic Universe that changed everything. 
According to the What if Trailer release, the new series, will feature MCU action with a curious twist. The 10-episode spin-off series will premiere on Disney + on August 11 and imagines what would have happened if a big MCU moment had gone differently. Two ideas featured in the animated anthology show trailer are Michael Rooker's Yondu and the return of the MCU.
In an alternative multiverse, the Wakanda king becomes the new Star-Lord (played by Chris Pratt) and travels as Yondu through space. You don't have to worry for a second, he tells Yondus (Udonta Michael Rooker). Then he whistles his yaka arrow into the body of an enemy and kills him immediately.
Black Widow Release Story | Spoilers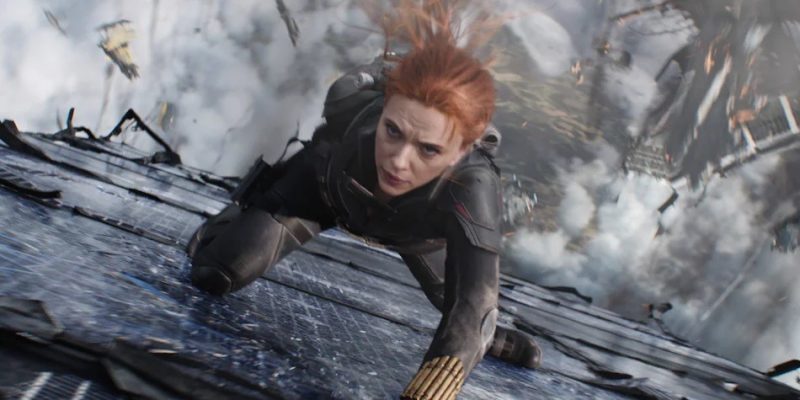 As mentioned earlier that the movie would explore the origins of her as a spy. Below is a rough idea according to us. Hawkeye used to work for shield from the beginning. While on the other hand, Natasha was a Russian spy. Hawkeye converted Natasha into a good guy and added her to the shield. There is a strong suggestion that the Black Widow release might feature this
Hawkeye was sent to hunt down a black widow but he instead showed the truth that she was being manipulated. He had the chance to kill her back then but he didn't. And actually decided to save her from the Russian spy group. And we feel this might be shown in this movie. That is all the reason behind the great bonding between Natasha and Hawkeye aka Ronin.
Loki knew the complete black widow history when he took control of Hawkeye's mind using the mind stone. So he used that knowledge to break her down in the Avengers scene.
About What if Trailer & Series
Produced by Marvel Studios, it is Marvel's first animated series since the creation of its own production company. This is not an animated spin-off that wants to play with the ideas and stories of the MCU. Instead, it examines what happens when key moments in the Marvel Cinematic Universe (MCU) films occur differently. Also, the animations are matured and not childish animations! 
The focus was on dealing with actors who would repeat their roles from the films. The anthology of What if trailer series, explores how the MCU changes when certain events occur, such as Loki wielding Thor's hammer Mjolnir. The series was announced, with many of the characters from the series to be played by actors who played them in the films. They will experience great moments and revisit famous sets and a lot cry a lot!  
Conclusion   
If good storytelling is jettisoned in favor of editorial control, What if Trailer and Black Widow release are going to rock. Granted, the Marvel Cinematic Universe has worked with the Universe for a decade, so you'd think they could branch out and do things differently in live-action, but it takes ten years to do even try. Let us see how the multiverse turns out. Let us know what you feel about the same.