WhatsApp Won't Compel Users to Accept New WhatsApp Privacy Policy
On Friday, WhatsApp stated to the Delhi High Court that they would not compel users to accept the new WhatsApp Privacy Policy, Also, they will not limit the functionality of WhatsApp in case any user doesn't comply with the new WhatsApp privacy policy. This is after the Delhi court center asked WhatsApp to withdraw its policy. They will do this till the upcoming data protection bill comes into effect.
WhatsApp states to Delhi High Court
On Friday, WhatsApp officials stated to the Delhi High Court that they will not be forcing users to accept the new WhatsApp privacy policy. WhatsApp stated to the court that WhatsApp doesn't have the want to break end-to-end encryption. They added that WhatsApp cannot force users to accept their privacy policy. WhatsApp did add, however, that they are hoping to come to a mutual agreement with users.
WhatsApp has also stated that it is looking into the issue of informing users about the new WhatsApp privacy policy. The letter was issued after the Delhi High Court stated that users should not be kept in the dark as WhatsApp states that the change in terms and conditions are too vague. WhatsApp wants to explain its privacy policy to all users. They want to clear out all the fake rumors spreading around.
What is the new WhatsApp Privacy Policy?
According to the new WhatsApp privacy policy, whenever a user chats with a WhatsApp Business Account, all their data from the chats such as the duration, message, location, and all other factors "might" be shared with third parties. There was a dilemma that this same applies to personal contacts as well. However, WhatsApp has clarified that it is only for Business accounts. The new policy was launched last year. In that policy, the company stated that in case the user does not agree to the new policy, WhatsApp will not be able to offer its services in India. 
That means the company has been asking its users to agree to the new policy. But the lawyers argued that the new policy is not compatible. They said that users must have an option of leaving the user agreement, which will allow continuing with WhatsApp without accepting the new privacy policy. The court also asked WhatsApp to change the software for not offering any feature or function in case the user did not agree to the new policy.
Why are people unhappy with the new Privacy policy?
In the recent WhatsApp privacy policy, it's stated that WhatsApp plans to share your personal information with third-party companies and also with Facebook. The policy says, "WhatsApp may also use the information to inform advertisements, deliver friend recommendations, and improve WhatsApp's features and services." WhatsApp hasn't shared its reasoning behind the controversial change. Check out: Marvel Studios MCU Updates
According to a WhatsApp employee, they are sharing your information with Facebook so the users receive more relevant ads. The updated Terms of Service and Privacy Policy makes it clear that you are opting in to this activity. Our goal is to make your experience on WhatsApp better, and these updates help us achieve that.
Why is WhatsApp being asked to withdraw its policy?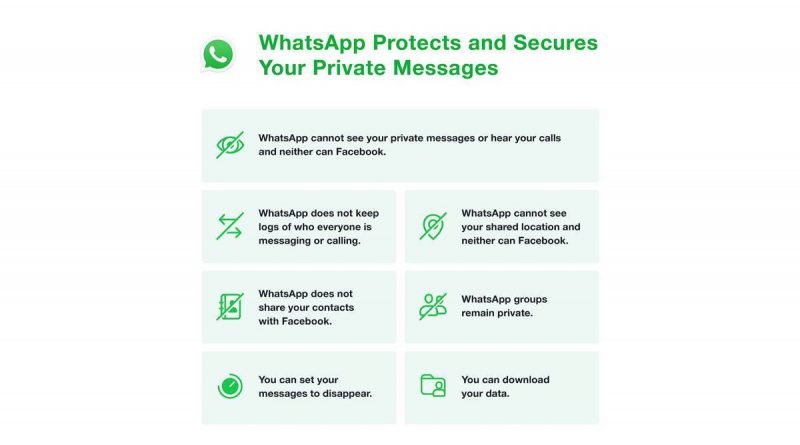 To protect the personal data of Indian users of WhatsApp. The Delhi High Court asked them to withdraw the policy since it creates too much confusion and worries. The judge also asked them to refrain from forcing users to agree to the new privacy policy. Also, the regulator of India, the Telecom Regulatory Authority of India (TRAI) has also approached WhatsApp to end the data sharing policy and issue notifications on the same. 
WhatsApp has recently faced TRAI's ire after it failed to follow the privacy policy of the regulator. What is the new WhatsApp Privacy Policy in short? The new WhatsApp privacy policy states that the company will share information including mobile phone numbers and contact lists with Facebook.
WhatsApp Won't Compel Users to Accept New WhatsApp Privacy Policy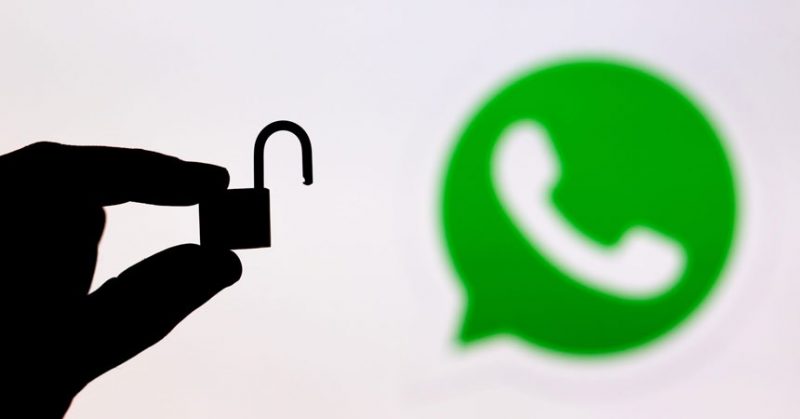 The Delhi High Court asked WhatsApp to withdraw its new privacy policy and directed it to not impose any burden on users who do not wish to consent to it. WhatsApp will follow this move and delete the new policy that is expected to go live. 
WhatsApp had introduced a new privacy policy this month that required users to grant the company permission to use their contact list. There is no requirement to do this when WhatsApp was already allowed to have their own database of their contacts. The change was very shocking for many users who didn't wish to share their data with WhatsApp for reasons such as which contacts they had on WhatsApp, to whom they share their WhatsApp number, location information, phone numbers, the content of chats, etc.
What is the data protection bill?
Won't enforce privacy policy till data bill is implemented, WhatsApp tells Delhi HChttps://t.co/niUp4HOMaP

— ThePrintIndia (@ThePrintIndia) July 9, 2021
The data protection bill or the Bill has been proposed by the Department of Electronics and Information Technology and it is mandatory for Indian companies to implement. This is after the Department of Telecommunication approved the draft bill.
The draft bill has been proposed for the protection and regulation of personal data generated, collected, maintained, processed, and disclosed by internet companies. This is to ensure the security of the privacy of data and to restrict the processing of the personal data of the users. Also, it protects the right to privacy, order respect for personal autonomy, data portability, transparency in processing operations, and equal protection to all individuals within India.
Conclusion
The only way WhatsApp can save this situation is by withdrawing its WhatsApp privacy policy. They can offer some of the functionality that they did before the new policy. With this, users will have the option of continuing to use their WhatsApp through the old policy. WhatsApp has so far, withdrawn its old policy and offered a new one. If they do this, then users can choose whether they want to continue using WhatsApp through the old policy or the new policy. What are your opinions on the new policy?