Maharashtra's Pune district reports the first Zika case
Pune district is the first district in Maharashtra to report a case of the Zika virus. According to the latest reports, the patient is in stable condition now. Neither the patient nor anyone in his or her family has shown symptoms of this specific disease.
A 50-year-old woman in Pune screened positive for the Zika virus on Saturday, marking the state's first case of the disease. Authorities have warned residents not to panic and take safety precautions.
Despite contracting the Zika virus, a woman from Belsar village in the Purandar tehsil of Pune has fully recovered, state health officials announced on Tuesday. Her family members do not have symptoms of the disease, the officials said. She was also infected with Chikungunya in addition to Zika. On Friday, officials said, the woman received a test report confirming the infection.
Government Officials on Zika Virus
Zila Parishad chief executive officer says, "We want you to remain calm, so don't panic.". In addition, the field teams' intervention resulted in the discovery of the case. Residents are receiving quality care while the team combats the spread, he said.
As a result of the first Zika case in the state, officials are trying to prevent the virus' spread, as well as rushing a medical team to the village. An official statement read that the medical team instructed sarpanch and gram panchayat members on how to prevent diseases.
Within a 5km radius of Belsar village, special health inspection teams are conducting surveys of patients with fever.
Zika Virus Spread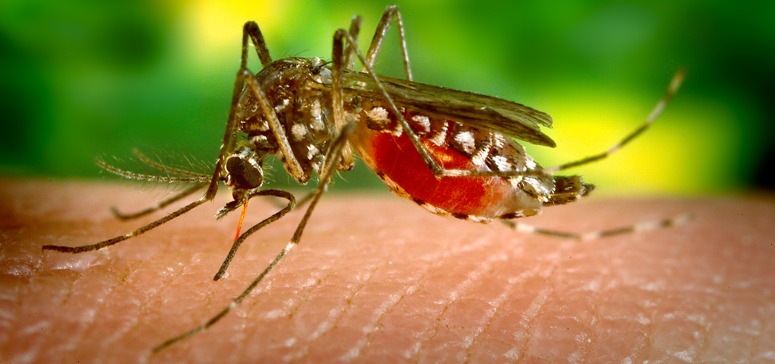 2005
James Gathany
This 2005 photograph depicts a female Aedes aegypti mosquito, which is the primary vector for the spread of Dengue fever, The responsible virus that causes Dengue is maintained in the mosquito's life cycle, and involves humans to whom the virus is transmitted when bitten. The female mosquito pictured here, is shown as she was obtaining a blood meal by inserting the feeding stylet through the skin, and into a blood vessel. Blood can be seen being drawn up through the stylet, and into the mosquito's mouth.
Aedes aegypti is a domestic, day-biting mosquito that prefers to feed on humans; Dengue is spread by the female A. aegypti only, for the male does not bite. Infection with dengue viruses produces a spectrum of clinical illness ranging from a nonspecific viral syndrome to severe and fatal hemorrhagic disease.Important risk factors for DHF include the strain and serotype of the infecting virus, as well as the age, immune status, and genetic predisposition of the patient. Primarily a disease of the tropics, Dengue fever is an infectious disease carried by mosquitoes, and is caused by any of four related dengue viruses: DEN-1, DEN-2, DEN-3, and DEN-4. This disease used to be called "break-bone" fever because it sometimes causes severe joint and muscle pain. A person can be infected by at least two, if not all four types at different times during a life span, but only once by the same type.
During the week of July 27-29, a special team from NIV Pu collected 41 blood samples from the villages of Belsar and Parinche as cases of fever continued to be reported there. Among these samples, 21 appeared to be positive for dengue, and three were positive for chikungunya. During the week of July 30 and August 1, one Zika virus sample was made available for testing.
Check out: Tesla in India: Govt asks Tesla to set up a factory in India for lower import duty.
Pregnant women in Belsar village have been ordered to wear mosquito nets after a potential threat to their health was discovered. Congenital Zika syndrome is known as microcephaly and other congenital malformations that result from zika virus infection during pregnancy, according to the World Health Organization (WHO).
An Aedes mosquito bite during the day transmits the Zika virus disease. When this virus infects someone, he or she may experience mild symptoms such as fever, rash, conjunctivitis, muscle and joint pain, malaise, or headache.
Zika Virus Symptoms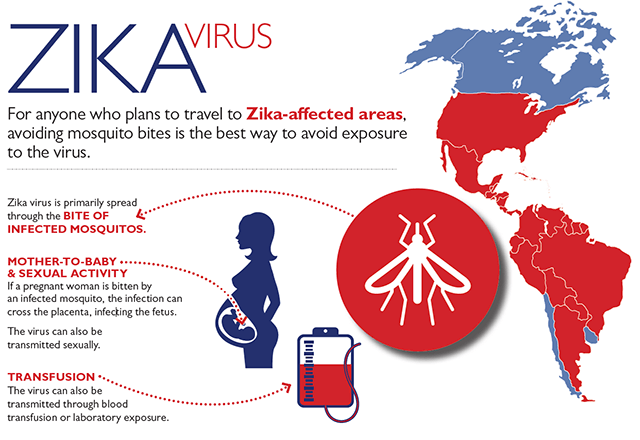 The majority of cases of Zika are mild, with 80 percent of patients not showing any symptoms and 20 percent experiencing moderate flu-like symptoms, state surveillance officer Pradip Awate said. A simple paracetamol tablet can be helpful while taking enough water, resting, and drinking plenty of water.
It has not been reported that any deaths have occurred as a result of this virus, Dr. Awate stated.
Local residents were informed about the dangers in the area by the state's rapid response team on Saturday. Also in the village, a door-to-door survey will be conducted by the health department.
Don't Panic for Zika Virus Case
District administration officials in Pune have ordered the public to remain calm. A proactive approach by the teams on the field led to the detection of the case, the report says. According to the administration, the spread of the virus is being contained.
Zika virus infection has been reported this year only in Kerala to date. The infection has been detected in 63 people in southern states.
Dengue and Chikungunya are also spread by mosquitoes, including the Aedes species.
Infection with Zika virus may present with symptoms such as fever, body aches, rash, conjunctivitis, muscle and joint pain, malaise, and headache. According to the World Health Organization, the symptoms last 2-7 days and the majority of infected individuals don't suffer any symptoms.
Featured Image Credits: India