There has been speculation regarding the release of My Teen Romantic Comedy Season 4 recently and fans have been talking about it ever since. The Japanese anime series My Teen Romantic Comedy (Yahari Ore no Seishun Rabukome wa Machigatteiru.) is based on a light novel series in Japanese written by Wataru Watari.
The light novel series was adapted into anime way back in 2013. The anime series has a great plot and great character development, making it one of the best of recent times. My Teen Romantic Comedy's third installment returned on screen after a five-year break. My Teen Romantic Comedy Season 4 Is expected to release later this year, two years since the release of season 3. Here is everything you need to know about the premier of My Teen Romantic Comedy Season 4.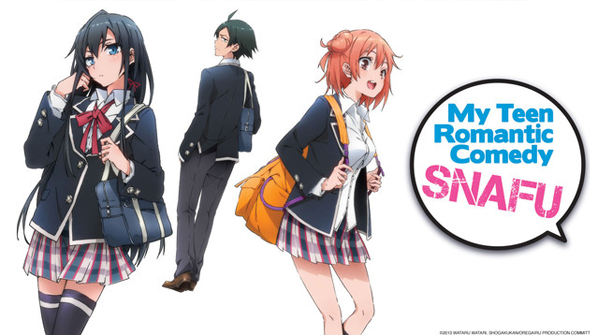 The first season of My Romantic Teen Comedy was released on April 5, 2013, and was written by Wataru Watari. The series was directed by Ai Yoshimura under the production of Brain's Base. The first season is available to stream on Crunchyroll. With My Romantic Teen Comedy Season 4 set to release, it's a great time to recap on the 3 seasons and the OVAs.
My Teen Romantic Comedy Plot Synopsis
The story of My Teen Romantic Comedy revolves around two loners, Hachiman Hikigaya and Yukino Yukinoshita, who, despite their differing personalities and ideas, work together as members of their school's Service Club, helped by the bright and sociable Yui Yuigahama. It primarily illustrates numerous social scenarios that teenagers confront in high school, as well as the psychology that drives their relationships.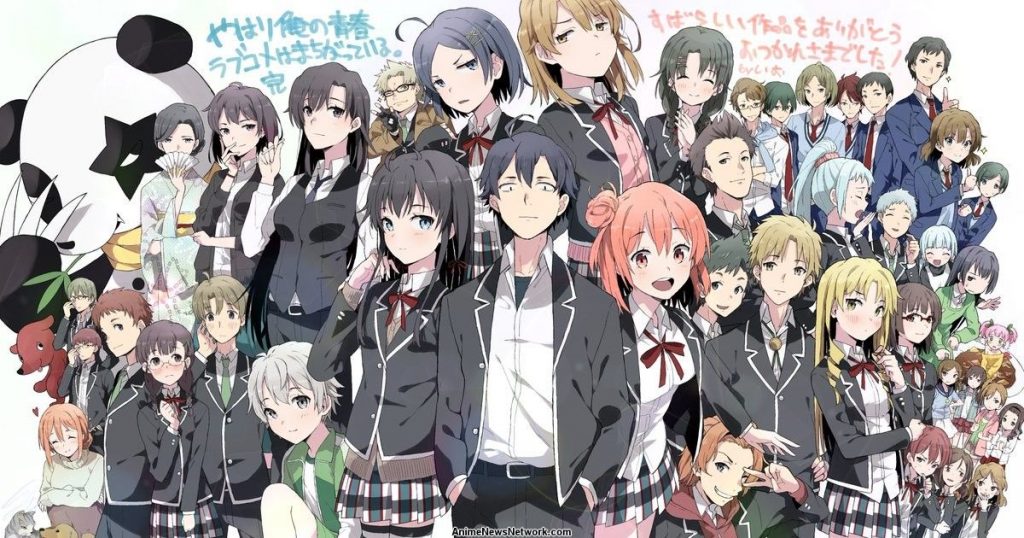 My Teen Romantic Comedy Previous Seasons' Recap
Hachiman Hikigaya is a cynical and realistic loner who believes that "youth" is squandered on those who fall for its naive happiness. In order to develop his social skills, his language instructor Shizuka Hiratsuka has him join the school's Service Club. Yukino Yukinoshita, the club's sole other member, instantly engages Hachiman in a conversation about the shortcomings in their respective characters, since Yukino believes in giving people the truth, no matter how harsh it may appear.
Yumiko Miura presses Yui for an explanation later that day when she attempts to break away from their social circle for lunch with Yukino. As the other students leave because of the uncomfortable mood, Yui takes advantage of the opportunity to explain that meeting Hachiman and Yukino taught her that she could be herself without feeling bound by what others think. Yumiko accepts Yui's explanation.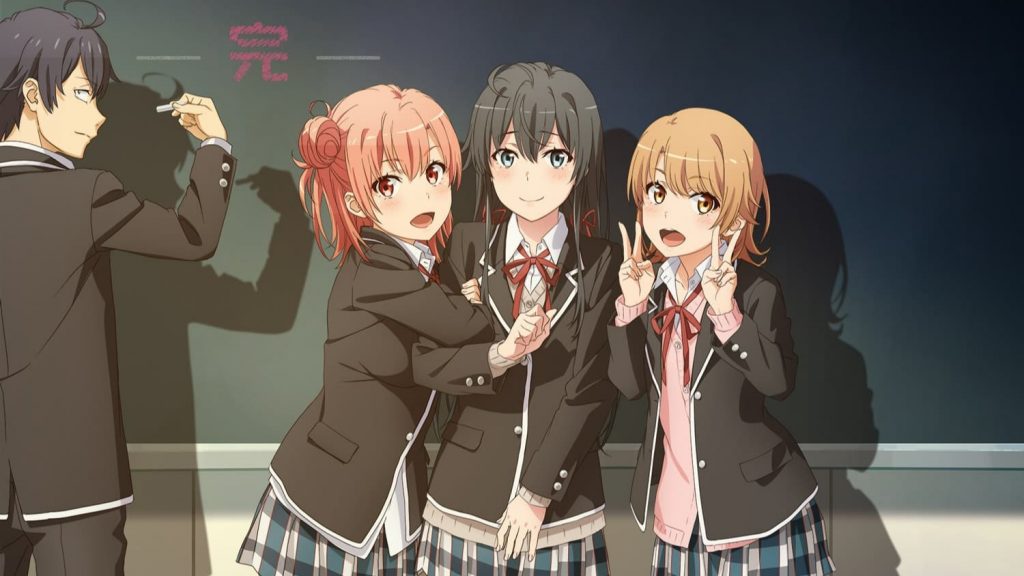 As he continues to refine his talents at being left alone, another student urges Hachiman to start a group. Hachiman has a minor meltdown about his young sisters and what they imply. Following that, he receives an enigmatic text detailing the club's next student request. Hachiman's sister is approached by her classmates for guidance. The Service Club seeks to find out why she has been acting strangely recently. Hachiman and Komachi are invited to the yearly summer fireworks display by Yui. Haruno takes advantage of the occasion to explain a little about herself and Yukino's difficult connection.
The Cultural Festival at Soubu High continues, and Hachiman is caught up doing his job as a member of the committee by filming the day's activities. A surprising request for the forthcoming sporting event arises. The group must work together to come up with a solution.
The Service Club's new mission is to assist Tobe in confessing his genuine love to Ebina, but she has her own plan, which includes Hachiman. The Service Club continues their field trip in Kyoto, attempting to assist them in solving their difficulties. Later, Hachiman comes to an unexpected discovery. Yukino and Hachiman's tension is thick enough to cut with a knife. Meanwhile, Kaker has something planned for Hina.
While the gang tries to figure out what their future plans are, a rumor about Yukino and Hayama spreads across the school, making everyone inquisitive. With Valentine's Day approaching, the Service Club is inundated with requests for chocolate. Hachiman devises a clever scheme to resolve the problem. Yukino spends the night at Yui's after an embarrassing visit from Yukino's sister. However, the Service Club may never be the same if Yui is the only one who can make up her mind.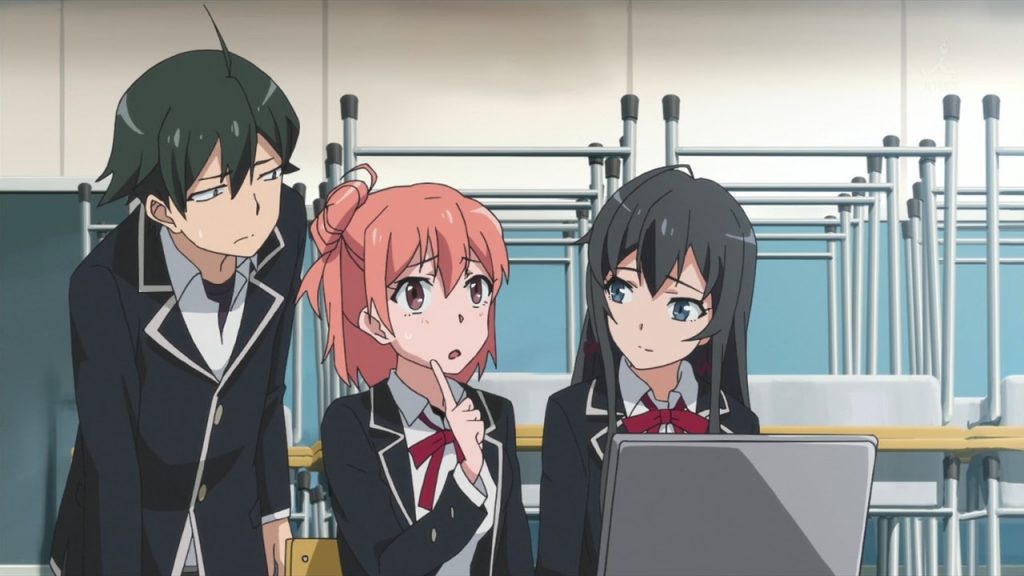 A pleased Komachi joins Hashima and Saki for a discussion about her younger brother's entrance exams and their experiences involving younger siblings. Before returning home, Hachiman and Komachi shop before Saki and Keika leave. Hachiman meets with Yukino, her mother, and sister while Iroha confronts the gaming club over the Students Council's exclusion from the Prom. In spite of their limited social and communication skills, Hachiman and Yukino engaged in a lengthy discussion on a bridge about their feelings.
Komachi arrives as they're preparing the ballroom, and Iroha gives Yui some romantic advice. Hachiman and Yukino wrap things up after the event, and she stuns him with a confession. Komachi and Iroha come by to resucitate the 'Service Club' while coping with the aftermath of the joint-prom, and Yui has a request.
My Teen Romantic Comedy Season 4 Plot
My Teen Romantic Comedy SNAFU is divided into 14 volumes and three side volumes. Volumes 12-14 were fully adapted for the anime's third Season. If the anime is renewed, Season 4 will adapt the remaining three side volumes.
Season 3 focused on the third-year students' graduation prom. The event preparations were filled with emotions. Meanwhile, the members of the Volunteer Service Club begin to understand each other better. As a result, Hachiman's melancholy high school career comes to an end.
The characters of My Teen Romantic Comedy are portrayed to have matured significantly throughout the course of these three seasons. However, fans had mixed feelings regarding the season 3 finale, with some fans liking it and others not liking it as much.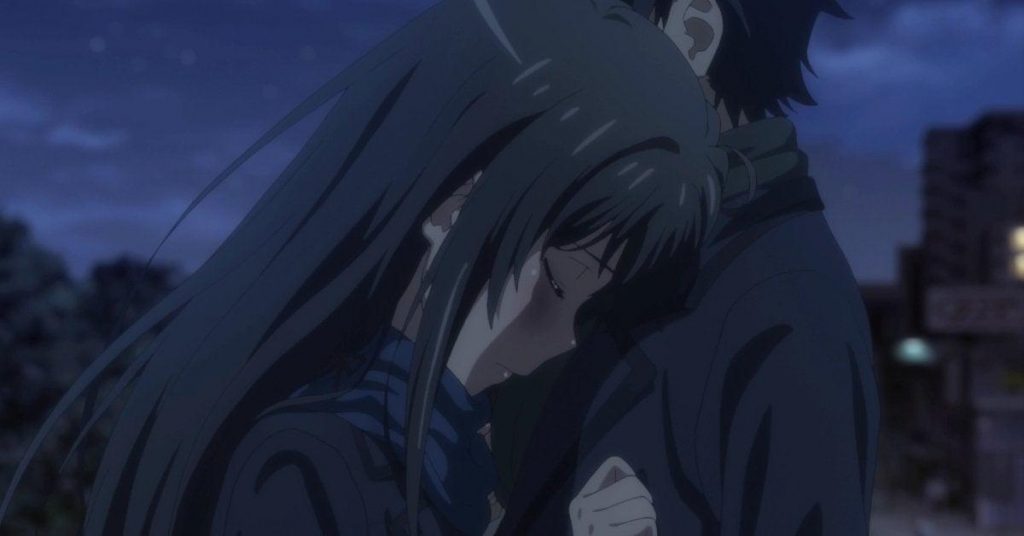 The main protagonists Yukino, Yui, and Hachiman have been seeking to understand each other's and their own sentiments throughout the seasons. This causes problems between the characters, but they ultimately try to help each other.
My Teen Romantic Comedy Season 3 brings an end to the tortuous conflict between these three characters. Hachiman eventually makes up his mind. Yukino doesn't have to hide her emotions any longer.
Unfortunately, Yui is the one who is left sad because she was never allowed to adequately profess her love for Hachiman. Regardless, Yui, being the happy-go-lucky person she is, quickly returns to her old self.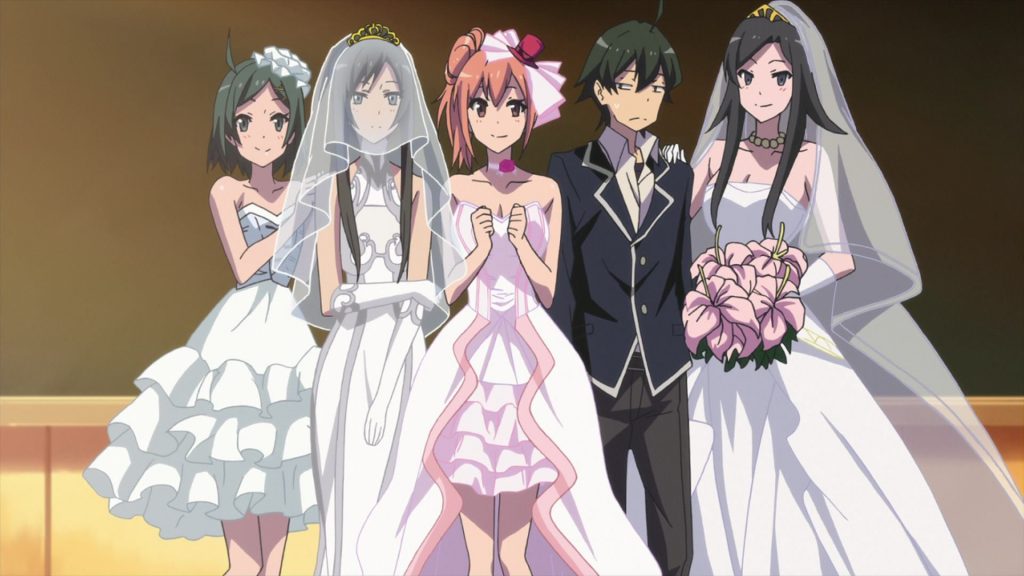 My Teen Romantic Comedy Season 4 will most likely show us what happens after our favorite characters graduate from high school. My Teen Romantic Comedy Season 4 might not happen and the series might have concluded with the third season. We still are expecting the adaptation of the 3 side volumes to get adapted into OVAs.
The ending of My Teen Romantic Comedy Season 3 got mixed reviews so fans around the world are awaiting the return of the series for a fourth season. The fandom's favorite couple's relationship will be further explored with wholesome developments.
Stay tuned to this space on Spire News to get updated on the latest news regarding the expected plot of My Teen Romantic Comedy Season 3!
My Teen Romantic Comedy Season 4 Release Date
From July 9 through September 24, 2020, the third season aired. My Teen Romantic Comedy Season 4's marketing standpoint shows that there is no need to greenlight a fourth season since the light book series has ended. My Teen Romantic Comedy Season 4's release date announcement and renewal has yet to be confirmed.
Our sources and reports however affirm that it can be expected to be released in the summer or autumn of 2022. My Teen Romantic Comedy Season 3 was already delayed due to the Covid19 Pandemic, therefore a delay in the release of My Teen Romantic Comedy Season 4 is very likely.
There is no confirmed date announcement for the official release of the fourth season of this show as of yet. Season 3 episode 12 was intended to be the series' overall finale as per some disclosures by the Production Company. The release of the OVAs of My Teen Romantic Comedy SNAFU might however be announced very soon.
Final Verdict: Will My Teen Romantic Comedy Return For Season 4?
Since no official news is out regarding the release of My Teen Romantic Comedy Season 4, we are anticipating the return of the series based on the availability of the three side volumes of the light novel series which could be adapted.
However, My Teen Romantic Comedy might not return for Season 4 since the source material might not be enough for a full season adaptation. The fandom should not lose hope yet since animes also go for OVA releases instead of releasing a whole season.
The official release date of My Teen Romantic Comedy Season 4 is not yet announced by the anime Production Company, showrunners or the voice cast.
We will have to wait for good news from their end since the ending of My Teen Romantic Comedy Season 3 received mixed reactions so fans worldwide are awaiting for a green signal for further anime adaptation of the light novel series.
For more updates on animes like My Teen Romantic Comedy Season 4 stay tuned to this space. Follow Spire News for more latest updates about your favorite movies, animes, series and more topics!