LIC IPO is the most talked about topic of interest in the Indian share market right now! Life Insurance Corporation (LIC) of India has announced that it will launch its initial public offering (IPO) on May 4th which is going to be a Wednesday and eventually close this issue on May 9th which is a Monday.
This decision was taken and announced after the Government had decided to offload 3.5 percent of its stake in the National insurance company of the country of India. The price band for LIC shares will be around Rs. 902-949. Over 22 crore shares of the company will be up for IPO and it is expected that LIC might raise upwards of Rs. 20,000 crores.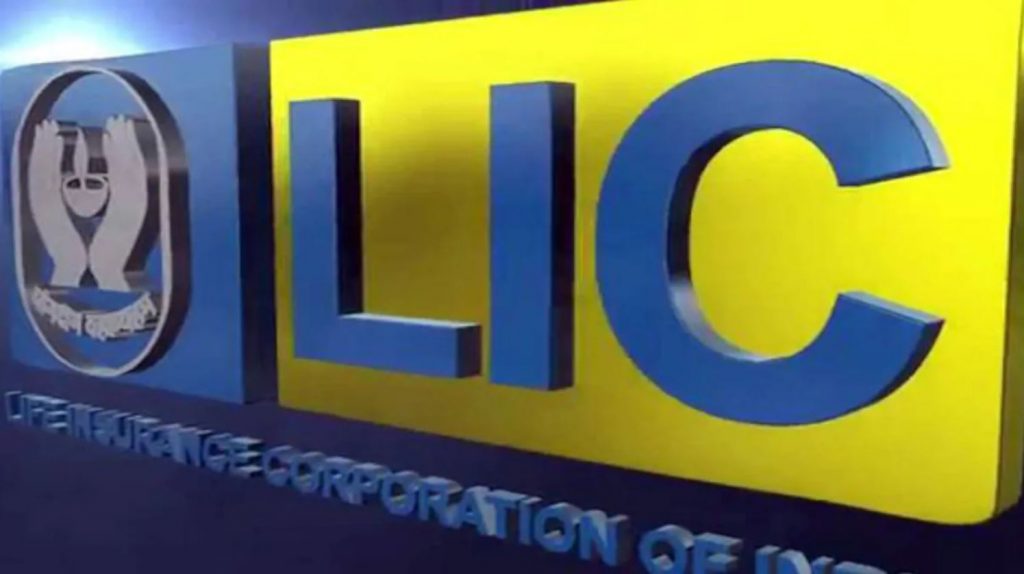 Employee reservation is kept at about 15.81 Lakhs of shares with special perks of availing shares at discounted rates, the discount is said to be about Rs. 45 for retail and employees. Policyholders of LIC will get a special discount of a whopping amount of Rs. 60, which is a great initiative taken by the company.
50% of the shares are reserved for institutionalized buyers and 15% for non-institutional buyers. Rest of the 35% shares will be available for retail investors. Investors can bid at 15 shares per lot size and also in the multiples of the given lot size.
Why Should You Apply For LIC IPO?
This is going to be the largest IPO in India, surpassing the lucrative IPO by Paytm which was at upwards of Rs. 18,000 crores. This initial public offering will value LIC at upwards of Rs. 6 Lakh Crores! LIC IPO is the most sought after IPO in the Indian share market right now.
There is high demand for this IPO and you should get a piece of this cake while you can. Axis Securities has reportedly said that it had to open over 45,000 accounts for this IPO alone in the course of just the last month. So you can guess how much demand and hype this IPO has already caused to erupt in a span of only a few months!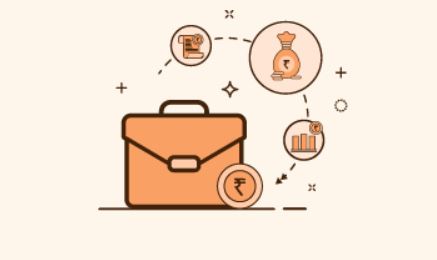 IPOs are always great investments since they are usually way lower than the predicted market price, so you must invest in IPOs of eminent and reputable companies like Life Insurance Corporation Of India.
Market Analysts have observed and estimated that the grey market premium (GMP) of LIC IPO will be around Rs. 48. Life Insurance Corporation of India is the biggest market share holder in the insurance services market, holding over 60% market share. This makes LIC IPO the most sought after IPO and this IPO will surely take over the May month of 2022 by storm. Do not miss out on this big opportunity.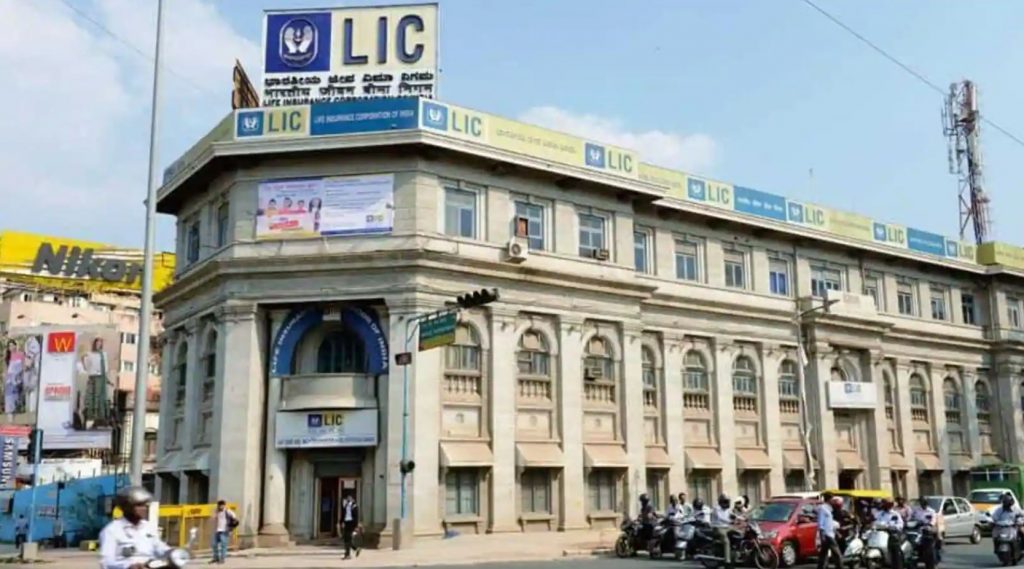 You will get to enjoy special perks if you are employed under the Life Insurance Corporation Of India or are a policyholder under any scheme of LIC. This will be a great incentive for your consideration of applying for the LIC IPO.
Important Information To Consider For Preventing Rejection Of LIC IPO Application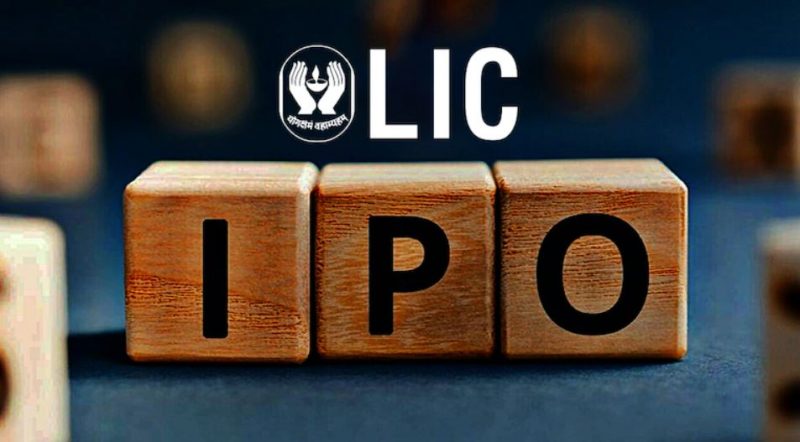 1. Link Your PAN With LIC Policy
In order to avail the 10 per cent reservation perks in the IPO, policyholders of LIC must link their PAN card with their LIC Policy on or before 28th of February 2022. Linking PAN with LIC policy is very simple and in order to increase your chances of securing the LIC IPO, make use of this special perk for LIC policyholders.
2. Policyholders who can't avail the special quota
Policyholders with group policies unfortunately cannot apply for the 10 per cent reserved quota of LIC IPO. Other policyholders can avail this quota but there is a catch here, non resident Indians (NRIs) who hold LIC policy also cannot apply for this special reservation quota under LIC IPO guidelines.
Joint policyholders can avail the special quota but only one of the parties can avail this perk while applying for LIC IPO.
3. Lapsed Policy Eligibility
Lapsed policy will not matter, the policyholders with lapsed policies can also apply for the special 10 per cent reservation quota. Even though you might have a lapsed policy, you can still avail the reservation quota under LIC IPO.
4. LIC Policy Date Eligibility
LIC Policyholders can only apply for the 10 per cent eligibility quota if their policy was purchased by them before or on 13th February 2022. Their date of DRHP filing by LIC must be on or before the aforementioned date to avail the special reservation quota on LIC IPO.
How can LIC policyholders apply for the LIC IPO?
If you are an LIC policyholder, then applying for the LIC IPO is quite simple. LIC policyholders are considered for the preferential allotment of the shares under the reserved quota. Here are two things that you will need to apply for the IPO when it hits the market.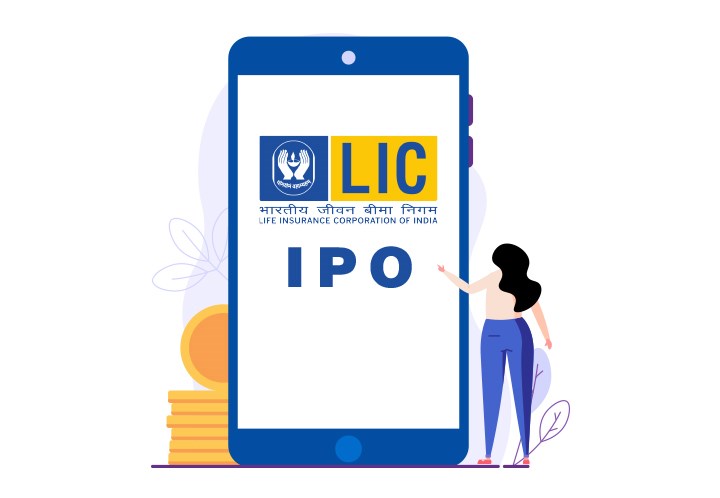 Use PAN card that is linked to your LIC account
In order to be eligible to be considered under the policyholder reservation portion, the policyholder should have their Permanent Account Number (PAN) to be linked with their policy.
A discount may also be offered to policyholders for the reservation portion, which will not exceed 10% of the total size. Policyholders can register their PAN through the official site. Those who wish to check their policy status on whether their PAN is linked to it or not can also do the same on the official site.
LIC has been pushing its policyholders to link their PAN with their LIC policies for the company's KYC policies. Policyholders who have not registered their PAN with their policies will not be eligible for the reserved allotment and will also miss out on a lower price for the shares.
Must Have A Demat Account
A Demat account is mandatory while applying for any shares. As per the regulations set by SEBI ICDR, equity shares cannot be issued in physical form by any companies, and can only be done through a dematerialized form. Buying stocks is only possible through a Demat account.
Hence, it is necessary to have a Demat account if you are looking to apply for the IPO. Interested individuals who don't have a Demat account under their name should make an application for the same and should submit necessary KYC documents and pay a fee if it is required for opening an account.
Apart from these two criteria for being eligible, applicants will not be eligible if they are the nominees in a policy, or the spouse of a deceased policyholder, or part of a group policy. An application for a joint life policy can be filed by two policyholders, who should hold the primary Demat account through which the application is made.
A policy that has not matured, has not been surrendered, or has not exited the owner's records after death of the policyholder may be eligible. The proposer of the policy for a minor child may also be eligible. The head (karta) of the Hindu Undivided Family holding the HUF policy is also listed under eligible applicants for the policyholder reserved portion.
It is necessary for the policyholder to reside in India during the bid/offer period. Prior to the date the draft prospectus was published, the policy should have been issued.
What Perks Do LIC Employees Get While Applying For The Shares In The IPO?
There is no doubt that LIC employees will also get a preferential quota during the offering. It is reported that LIC employees can enjoy a discounted price on the floor price per stock. The size of the reservation quota is not disclosed yet, but it is reported that a maximum of 5% would be allotted under the quota.
A limit to the maximum bid size for employees is capped at ₹2 lakh. However, it should be noted that this reservation portion is only applicable to permanent employees of LIC or its domestic subsidiaries in India. Employees of foreign branches, employees who were hired under contracts or on a temporary basis and retired employees are not eligible for the quota.
Can Normal Investors Apply For Shares In The IPO?
Retail investors and Qualified Institutional Buyers (QIBs) are both available to normal investors.
The Net Offer will not be more than 50 percent of the Net Offer (including the anchor investor portion). There may not be a portion of the Net Offer that is less than 35 percent of the Net Offer. It is certain that investors who are interested to apply should have a Demat account under their name.
When the news broke out that the state owned insurance behemoth will be doing a public offer of its shares, the number of Demat accounts created since then have risen. The number stood at 73.8 million accounts and has surged to over 80 million accounts.
In what could be the biggest non-institutional participation ever seen in Indian capital markets, the company expects 7.5-10 million retail applicants for the IPO. According to our estimates, the average ticket size per application will be between ₹30K and ₹40K.
For more updates on LIC IPO stay tuned to this space. Follow Spire News for more latest updates about your favorite movies, animes, series and more topics!