Flood in China: Heaviest Rain recorded in History
According to China's meteorological authority, Henan has been experiencing "rare and severe rain" since Saturday. Zhengzhou received 624mm of rain on Tuesday. A third of this amount fell between 16:00-17:00, breaking historical records.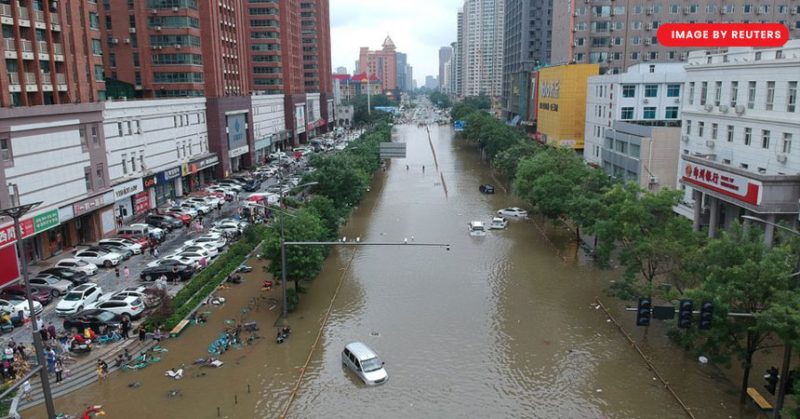 The weather control department also predicted that some parts of the region would still see severe or extremely severe storms. The flood in China and heavy rain would likely end after Thursday. The high reminder that climate change is making the weather more extreme around the world has been the reason for the devastating floods in China. The flood in China has left many people dead. The vulnerability of densely populated areas to flooding and other natural disasters has increased.
Situation due to flood in China
#ChinaFloods | At least 25 people were killed in China's Zhengzhou following rare torrential rains. The deceased included 12 people who were trapped in a flooded subway in the region.

Visuals posted on social media showed commuters trapped in chest-deep floodwaters. Watch pic.twitter.com/ohbTuJOmDr

— Hindustan Times (@htTweets) July 21, 2021
Flooding can be caused by a lot of factors. However, extreme rain is more common due to a warmer atmosphere. Henan is part of the Yellow River Basin in China. The province has many major rivers that are susceptible to flooding. Zhengzhou is home to 12 million people and sits right on the Yellow River.
Stephen McDonell, (BBC correspondent in China), said that scientists have warned that dam construction in China has contributed to climate change problems in the flood zone. The connections between rivers and lakes were cut, disrupting flood plains that once absorbed large amounts of the region's annual summer downpours.
Check it Out: The A-List Season 2 Review
Scenes of devastation and despair have been captured from Zhengzhou in central China, where record-breaking rains led to a disastrous flood in China. One viral video shows cars floating down a flood-prone road. Zhengzhou has seen around 200,000 people evacuated and 25 people were killed in flooding and landslides in Henan province's capital.
Global Warming at its peak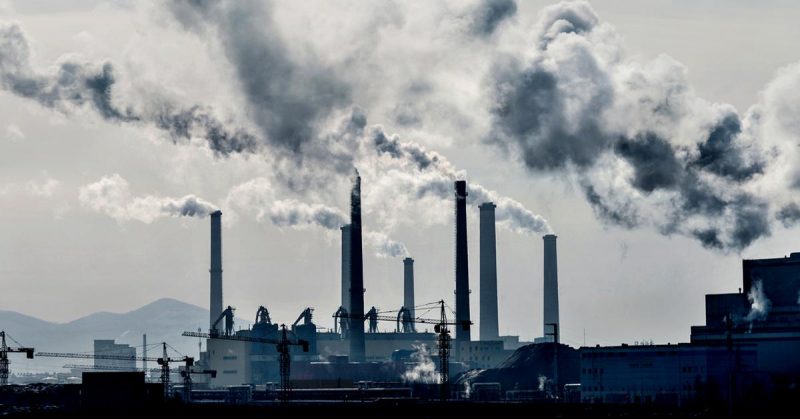 There is no doubt that all of this is caused due to Global warming. This is even supported by several reports put forth by environmentalists. The earth is beautiful and global warming poses a threat to our planet. 
All of this has caused a tremendous amount of passengers to be trapped in floods in China. The authorities are trying their best to take the situation under their control. It is expected to take around 
Responses from the Globe
UN Climate Change's official Twitter account also shared a photo of cars floating in the water. According to the Associated Press, China's military opened a dam to allow floodwater to escape from Henan Province. However, measures, like improving buildings' resilience and raising riverbanks, or improving drainage, will not be sufficient to prevent severe flooding. Warning systems, which were widely criticized in Germany because they didn't allow people enough time to react, must be improved as a last resort.
There are several photos and videos of Zhengzhou, the home to the largest iPhone production center in the world, which also show residents being pulled from flood trains and being evacuated from their homes.
According to reports, 33 people have been injured in floods in China. Several others are still missing. Tens of thousands of people are being evacuated from Henan province, which is one of the most populous provinces in central China. Heavy rains have over the past week inundated key areas and damaged crops.
Conclusion
Thus, this is everything one needs to know about the flood in China. Just recently, China has issued a red alert for four cities in north Henan: Xinxiang (anyang), Hebi (and Jiaozuo). Red alert is the highest level of storm alert within a four-tier, color-coded weather warning system. State media were informed by the provincial weather bureau that it had sent out a report two days before the expected torrential rains.
Let us hope that situation gets better soon with time.