17 Colombian ex-soldiers believed to have participated in the assassination of President Moise: Haiti Police
Haiti Police on Friday confirmed 17 Colombian ex-soldiers are suspected of the assassination of Haitian President Jovenel Moise. As reported earlier, two men believed to be Haitian Americans were arrested in connection with the assassination of Haiti's president. One of them is believed to have served as a bodyguard at the Canadian Embassy.
The Associated Press reports that Haitian American James Solages is among six people arrested in the predawn hours of Wednesday in the assassination of President Jovenel Moise by gunmen in his house. Four other Colombians are also on the list.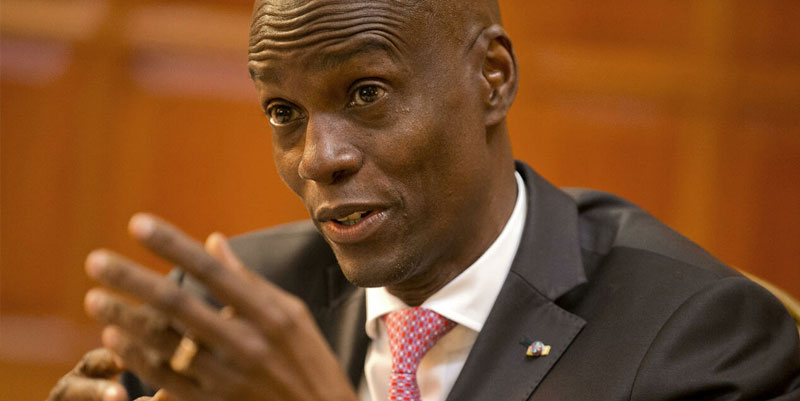 According to Haiti's director of national police Leon Charles, seven other suspected assailants were also killed in a gunfight with police.
On his website for a charity that he founded in South Florida to assist residents, Solages described himself as a certified diplomatic agent, an advocate for children, and a budding politician.
17 Colombian ex-soldiers thought involved in Haiti (President Jovenel Moise) assassination: AFP News Agency quoting Haiti police

— ANI (@ANI) July 9, 2021
In Port-au-Prince, witnesses reported that two suspects were discovered hiding in bushes Thursday by a crowd, which grabbed the men by the shirts and pants and pushed and slapped them.
Interim Prime Minister Claude Joseph, who took over as leader of Haiti with the support of the police and military, urged people to reopen businesses and return to work as he ordered the airport to reopen.
Despite suffering from the highest levels of poverty, violence, and political instability in the Western Hemisphere, Joseph declared a two-week state of siege on Wednesday.
President Jovenel Moise assassination
Under Moise, who had been ruling the country by decree for more than a year, Haiti had grown increasingly unstable, with violent protests occurring as critics accused him of trying to cling to power and the opposition called for him to step down.
Over the past few months, Moise was the subject of large, violent protests as opposition leaders and their supporters rebuffed his call for a constitutional referendum with proposals strengthening the presidency.
U.N. Security Council members met in private on Thursday to discuss the situation in Haiti, and U.N. Haitian officials later requested more security assistance, as revealed by special envoy Helen La Lime.
(With inputs from PTI)