Darwin's Game Season 2 is currently in the making and fans have been raving about it for a while. After a thrilling first season, the action packed anime, Darwin's Game is set to be renewed for a season 2. Fans would've expected the gap between the two seasons to be much smaller, owing to the popularity of the anime, but nevertheless they are excited about the release of the second season. Here is everything you need to know about Darwin's game Season 2.
The anime adaptation of Darwin's Game (Dawinzu Gemu) is written and illustrated by FLIPFLOPS. The manga was released in 2013, but the anime adaptation premiered in 2020. Yoshinobu Tokumoto directed the show, which aired on Crunchyroll and HIDIVE. The same team is set to feature in Darwin's Game Season 2.
Darwin's Game Plot Summary
Darwin's Game tells the story of Kaname Sudou, a 17-year-old who receives an online invitation from a friend to play Darwin's Game, which he accepts. Despite the game's developer's efforts to hide their identity, Kaname is determined to clear the game. With such an intriguing plot, the first season has set a firm base for Darwin's Game season 2 to build on.
Darwin's Game Season 1 Recap
In the first episode of Darwin's Game, the participants are put against one another in a real-life survival game. There is no method to request assistance during a match except within the game. In the game, players are given superhuman powers known as "Sigils". While Banda-kun is invisible, a vehicle collides with him, ending the battle. Shuka surrenders, forcing the duel to conclude so that both players remain alive.
The series shows Shuka and Kaname being transported together, two of Darwin's Game's best players. She warns him that revealing game knowledge to non-players may result in their being forcibly transported. The two are separated after a confrontation with a strange player known as Inukai, who tells him to preserve his smartphone. Kaname is invited to join a clan, which is a group of gamers that fight and collect points together.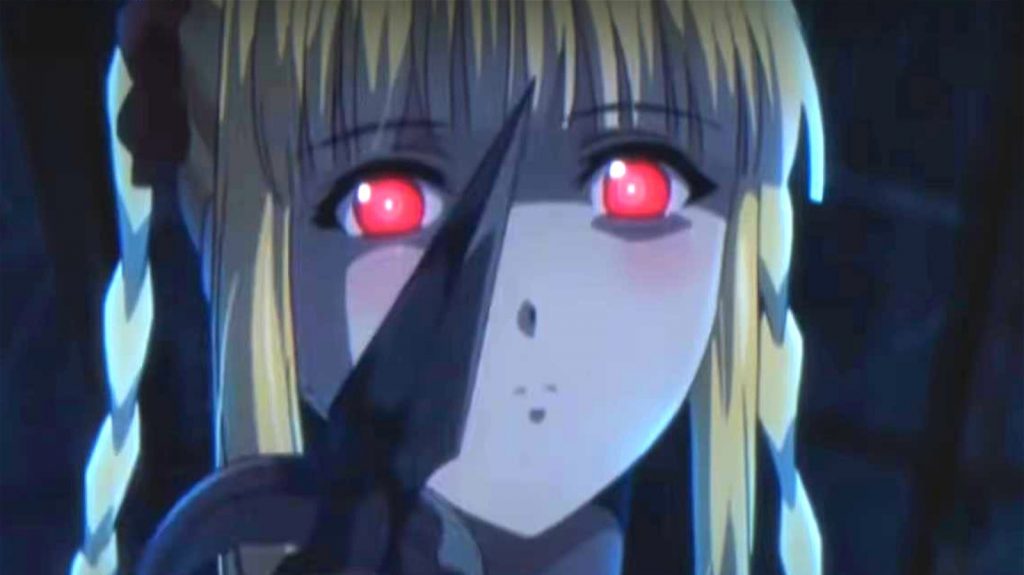 Rein advises Kaname about boarding the elevator, and her prophecies come true when four players who did so turn up, having been sedated by narcotics plants into assaulting the two, who are the only non- brainwashed survivors left in the hotel. Rein deduces that the perpetrator is a player known as "the Florist," who has the power to control plants, and Kaname surmises that he is directing his soldiers via the hotel's surveillance cameras.
Kaname and Rein sneak in to one of the auto-lock hotel rooms to conceal and discuss their next move after disabling many security cameras. Because everyone is fatigued, Rin suggests creating a clan to protect rings and battle the Eighth. Hiiragi accepts.
Meanwhile, Shuka sends Kaname a distress message when she sees Sui in the subway, whose Sigil enables her to manipulate water, and Sui floods the tube, trapping Shuka beneath. Kaname and Ryuji leave for the metro, while Rein and Ichiro note that all bands have a QR code that when scanned reveals a number.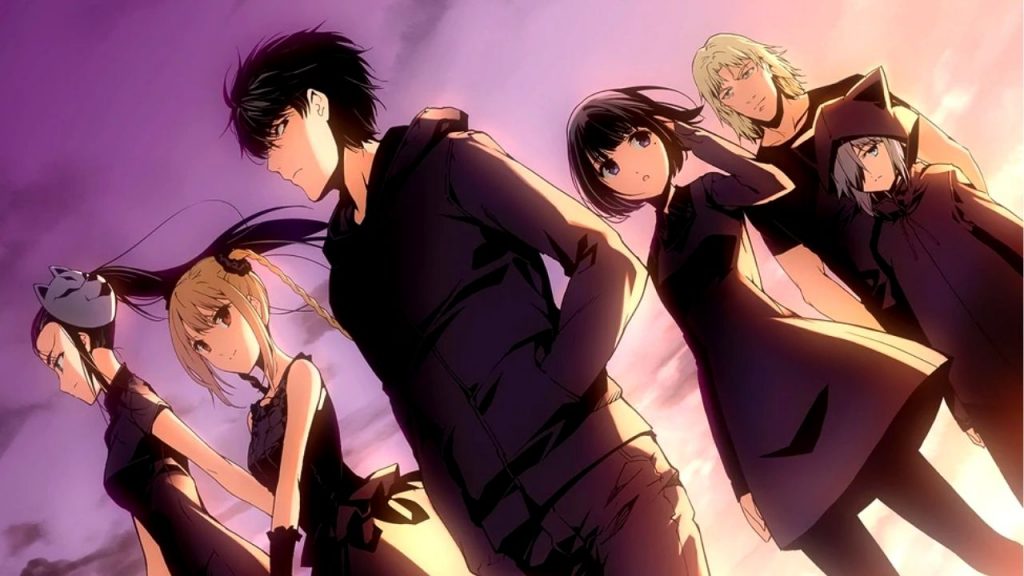 Rein arrives to Shibuya Station to discover that, while the Eighth has deduced that the genuine treasure is present, they have been unable to locate it after scanning the whole station since they have not yet seen the cipher from the diamond ring. While Shuka, Sui, and Ryuji fight Wang and his crew, Kaname brings Rein to a secure location, so she can find out the significance of the secret on the diamond ring.
Kaname's bluff works because he convinces Wang that his key could lead to the treasure, allowing him to take the riches hidden in the coin locker without giving an opportunity to react. Hideaki Kanehira, an insurance agent and Darwin's Game player, pays Suzune a visit in the hospital and presents her with an insurance payout for her father's death. The Shibuya bombing has now been officially designated a terrorist attack for two months.
Liu Xuelan, the best player in Darwin's Game, interrupts Kaname and Danjo's battle by using her secret skill, Killing Intent, to make Kaname freeze when he perceives a possible deadly strike from her in order to abduct him. Using Sota's Sigil, the Sunset Ravens damage a tyre by freezing the liquid from a bottle of liquor, incapacitating the limo. Wang demands that Kaname fight Shinozuka for the life of Shinozuka whose fingers were severed by the Eighth.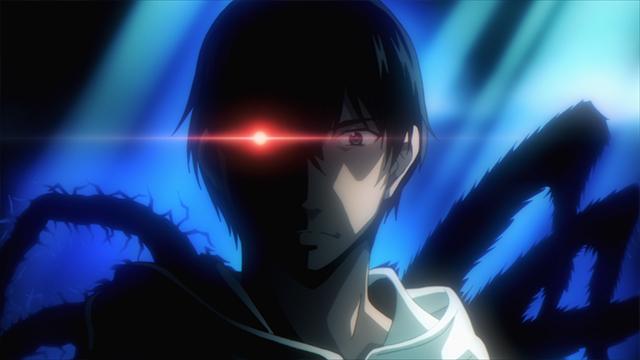 Rein meets up with Kotori of the Icy Crown clan to inquire about the Eighth's present situation. The Sunset Ravens and Inukai arrive on the scene, but because of their lack of Sigils, they are rapidly slain. The app is installed on Shinozuka's phone, and he enters Darwin's Game as instructed by Kaname. With his Sigil, he defends himself against the Eighths, but Wang is invulnerable.
Kaname challenges the Eighth to a clan war against the Sunset Ravens after deciding to kill them for their deadly deeds both within and outside the game. Wang gives up the fight, unknowing that Kaname has utilized his game master's High Roller permission to force the challenged clan to gamble the same amount as the Sunset Ravens.
Darwin's Game Season 2 Plot
Darwin's game focuses around a main storyline in which the characters first enter the game and then they are granted a "Sigil". Sigil is a special ability that is granted to the players that protects them by providing them particular powers to fight an opponent and bring their journey closer to triumph.
Kaname accuses his Sunset Ravens of wrecking the D-Game in episode 11 of Darwin's Game Season 1. Kaname, Shuka, Ryuji, Sui, and Rain are members of the tribe. In its struggle against the D-Game, the Danjou Boxing Club is likewise starting to gain strength.
Despite this, the club figures out a way to get D-Game matches and profit from betting. When Kaname Sudou realised how messed up the game had gotten, he decided that he needed to take action. It became his responsibility to assassinate their boss. He must also discover the identity of the mastermind who was behind the "D-game."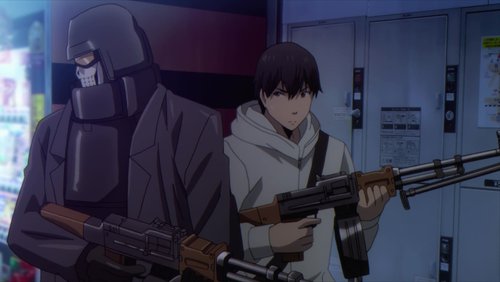 In Darwin's Game Season 2, Kaname's larger gang from Season 1 will be required to build up an A1. A troop of dusk ravens and CIA personnel from the United States will start assisting Japan. One of them passes away. A member of a faction could be examined by an Age lab.
The show's second season will follow Kaname and the Sunset Ravens as they try to expand their authority in order to get Darwin's Game dropped from the schedule. Their main aim will be to accomplish this challenging mission without endangering any needless deaths of innocent people in the process.
They will also chase the Sunset Raves in the hopes of apprehending the D game's game master once and for all, which they will do. That will be tough, though, given the master's vigilant watchfulness which was proved in the season 1 finale.
As a result, defeating him will be both exceedingly challenging and extremely difficult to accomplish. Furthermore, no episodes from Season 1 of Darwin's Game dealt with the show's police investigation narrative. According to reports, a D-Game player was slaughtered block by block on video. He can now guard his city thanks to Sunset Ravens.
The first of Darwin's Game concluded with the adaptation of Volume 8 of the manga. Darwin's Game Season 2 is expected to pick up the storyline of the series from Volume 9 of the manga. Eager and impatient fans of the series can always head over and read the manga volumes to get a heads up about Darwin's Game Season 2.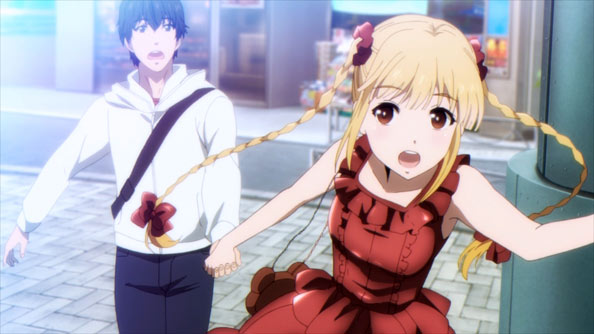 We know that Darwin's Game Season 2 will be packed with battles, games, exciting plot and character developments and surely new characters will also be introduced in the forthcoming season. Darwin's Game Season 2 will surely return with more exciting events for its eager fanbase.
Darwin's Game Season 2 Release Date
Darwin's Game Season 2 was delayed due to the subsequent release of the manga chapters of the popular series. It is taking time to adapt the manga series for a new season. However, by now, Darwin's Game Season 2 will most probably get the green signal for final airing since there is enough source material for anime adaptation now.
We can be assured of getting Darwin's Game Season 2 because Season 1's finale ends with teasing the viewers with a major storyline arc of the series. A lot of potential storylines and arcs are yet to be explored in the anime adaptation.
Although no news or announcement has yet been disclosed by the production companies related to Darwin's Game Season 2, our sources tell us that we can expect the release of Darwin's Game Season 2 by mid 2022 or by the end of the year. Fans worldwide are eagerly waiting for the return of the second season.
For more updates on animes like Darwin's Game Season 2 stay tuned to this space. Follow Spire News for more latest updates about your favorite movies, animes, series and more topics!