Stranger Things Season 4 will return on Netflix very soon and fans around the globe cannot keep calm anymore! We have got all the latest details about everything you need to know about Stranger Things Season 4.
Stranger Things is the worldwide phenomenon that has broken many records on its parent streaming platform, Netflix ever since its release. Stranger Things is a science fiction drama with elements of horror and it was created by the Duffer brothers.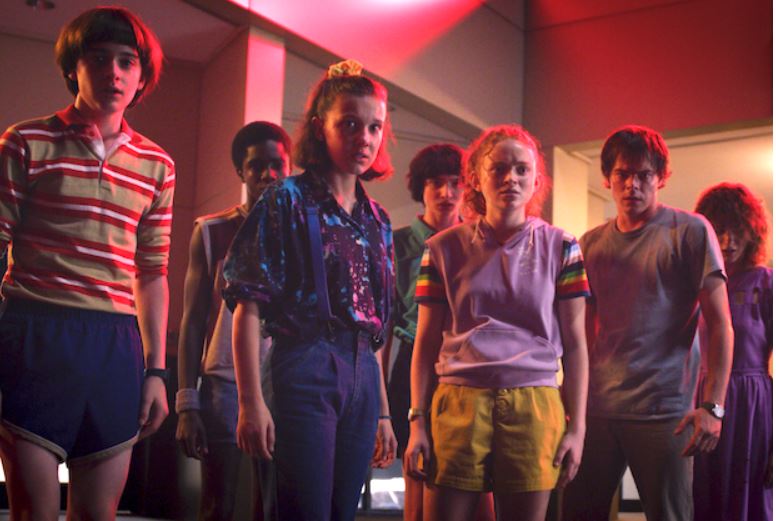 Not only science fiction but also supernatural elements can be seen in this thrilling Netflix drama and viewers around the world cannot help but binge the whole series in one go. This series has not only got critical acclaim worldwide but it has won many awards and the hearts of its audience.
Stranger Things has become the most iconic Netflix series, the kids from the series have gained an enormous amount of fame and have gone on to star in big blockbuster movies. This series has surely made the actors a household name and its return for the fourth season is highly awaited.
Stranger Things Recap
Stranger Things has had a great run and it has so far aired 3 seasons. Season 1 of Stranger Things was released on July 15, 2016 and had a total of 8 episodes and it was followed by Season 2 and 3 which had 9 and 8 episodes each respectively.
Each episode has a running time of 45 minutes to over 70 minutes and a lot of the Duffer Brothers' brilliant storyline has been unfolded in the span of 3 seasons. The series is set in the 1980s and it packs in elements of supernatural, science fiction and even horror within the nostalgic setting. The Duffer Brothers have drawn influences from many iconic figures and their works, from Stephen Spielberg to Stephen King.
The series is set in Hawkins, Indiana in the 1980s where the Hawkins National Laboratory has opened up a portal called the 'Upside Down' which opens to an alternate dimension which causes chaos in the lives of the residents living there. In Stranger Things Season 1 we see Will Byers getting abducted by a strange creature from the 'Upside Down'.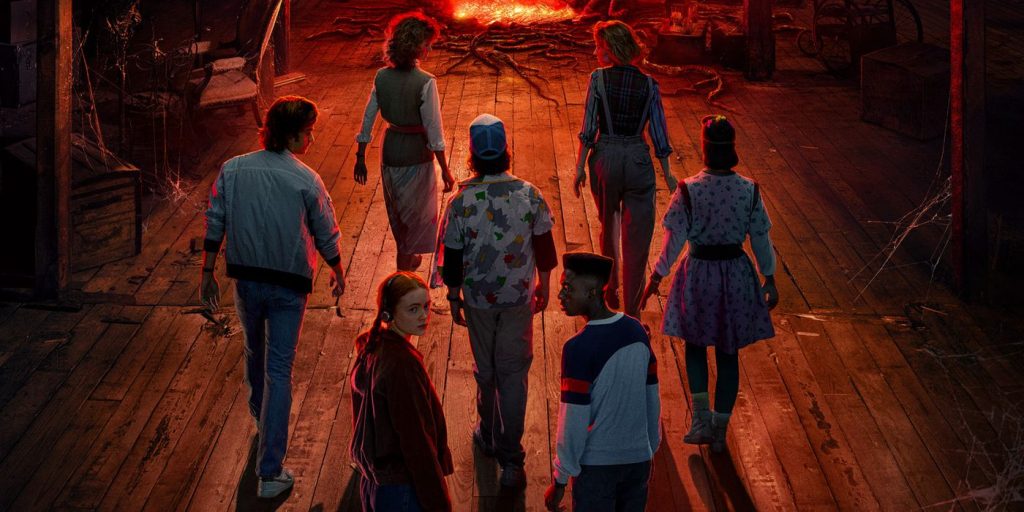 Will's friends Lukas, Dustin and Mike meet a psychokinetic girl named Eleven who has run away from the sketchy laboratory. The series focuses on exploring the quest of these kids who have set out to find their missing friend.
In Stranger Things Season 2 we see Will finally getting rescued but still the creatures of the Upside Down have an influence upon him and people around him understand that the Upside Down will unveil new dangers.
Stranger Things Season 3 is set in 1985 and starts from the day of Fourth of July celebrations. A new mall has opened up which has started to ruin the business of the local shops. Eleven and Mike's relationship has blossomed but this bothers Hooper.
Further a crucial storyline unfolds, there is a secret Soviet laboratory which has plans to open up the Upside Down portal. Opening up the Upside Down would unleash the horrors that it possesses on the residents of Hawkins. This creates more challenges for the troubled residents of Hawkins.
Stranger Things Season 4 Cast
Stranger Things Season 4 will feature most of the main cast from season 3. Millie Bobby Brown will return to play her role as Eleven or Jane Hopper while Finn Wolfhard, Gaten Matarazzo, Noah Schnapp and Caleb McLaughlin will return as Mike, Dustin, Will and Lucas respectively. Sadie Sink, Winona Ryder, Natalia Dyer, David Harbour, Joe Keery, Charlie Heaton, and Maya Hawke are the other cast members who will return for the 4th season of the show.
Fans will be excited to know that Priah Ferguson (Erica Sinclair), Cara Buono (Karen Wheeler), and Brett Gelman(Murray Bauman), will be regulars in the new season. Matthew Modine will return as Dr. Martin Bremer, who wasn't seen on screen since the end of season one when it was assumed he had been killed by the Demogorgon apart from the season 2 hallucination that Eleven had.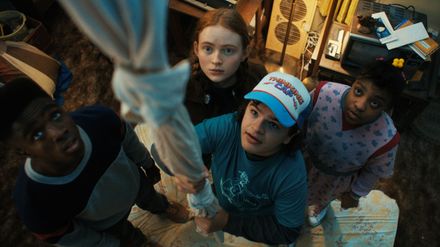 Stranger Things Season 4 will also feature new character additions. Jamie Campbell Bower will play Peter Ballard, a worker at a psychiatric hospital. Eduardo Franco will also star in season 4 as Argyle who is Jonathon's new best friend working at Sufer Boy Pizza and is described as a stoner. Joseph Quinn's new character, Eddie Munson, is an 80s metalhead who runs The Hellfire Club, which is Hawkins school's official DnD club.
Tom Wlaschiha (Dmitri), Joel Stoffer (Warden Hatch), Nikola Duričko (Yuri), Robert Englund (Victor Creel), Sherman Augustus (Lt. Colonel Sullivan), Mason Dye (Jason Carver), Tyner Rushing (Virginia Creel), Joe Chrest (Ted Wheeler), Amybeth McNulty (Vickie), Myles Truitt (Patrick), Regina Ting Chen (Ms. Kelly), and Grace Van Dien (Chrissy) are cast in recurring roles for Stranger Things Season 4.
Stranger Things Season 4 Release Date
As a result of the COVID-19, Netflix's original plan was undoubtedly impacted. Filming began in January 2020 and continued for a few months until the pandemic halted production, and then filming was not resumed until October 2020 due to the pandemic. Stranger Things' shooting was originally supposed to last seven months, from January to August 2020, but the post-production schedule is still lengthy.
Netflix Announced that the new season will be broken down into two parts. The first installment of the new season will air on May 27, and the second on July 1. No information has been released about how many episodes will be released per batch.
Upon asking why there were two release dates, The show's creators, Duffer Brothers, replied that Season 4 will be the show's biggest season, yet They claimed that the new season will be twice as long in terms of runtime, as any previous season with more visual effects shots. As a result, it is taking longer than expected to complete. They have therefore decided to release the new season in two installments.
Stranger Things Season 4 Plot
The official season synopsis states that it is set 6 months after the battle of Starcourt, with Hawkins dealing with the aftermath of the event. The plot of Stranger Things Season 4 is set to revolve around Eleven's origin, giving us a deeper look into it.
From the trailer, it is clear that there will be a war against the Upside Down with Eleven being the centerpiece and key to winning the war. But at the end of season 3, Eleven, Mike and the Byers family have relocated following the terror and destruction of Hawkins and the supposed death of Hopper.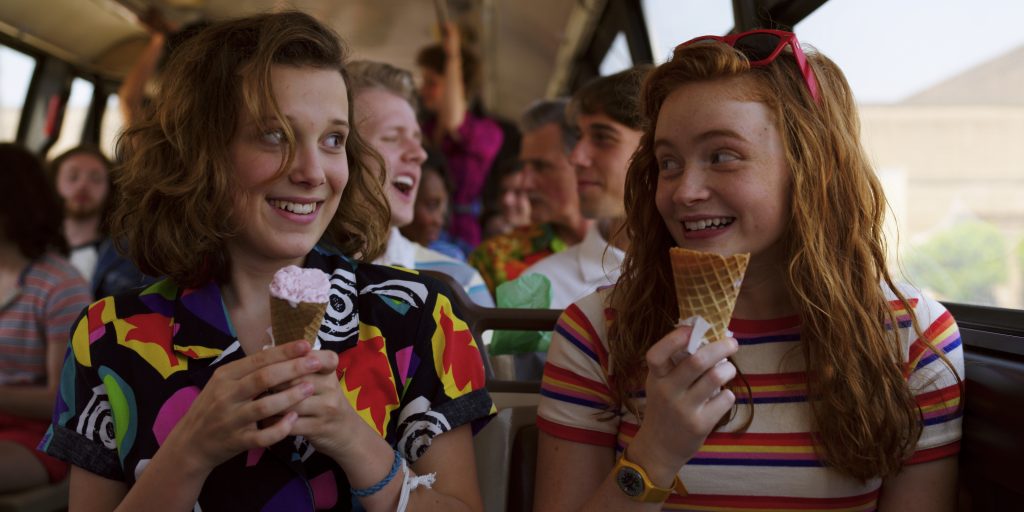 We also find out what Hopper has been up to in Russia from the trailer. We get to see that the Demogorgon has evolved into a more human-like form and has developed the ability to speak. It is clear that the experiments conducted at the Hawkins Laboratory will be exposed with other subjects of the experiment being brought to light.
Fan Theories About Stranger Things Season 4
The release of the trailer, episode titles and the cast list has given fodder for fans to base their theories around. Here are some of the popular theories that are floating around on the internet.
The Return of Hopper And His Reunion With Eleven
At the end of Season 3, the chances of Hopper's return seem bleak, especially after the note he left to Eleven, which seemed as though he wouldn't be coming back. But everything is still uncertain. At the very end of season 3 when the Russian guard talks about "the American", fans speculated that either Hopkins had been killed by the Russians or was still in prison.
Fans also discussed the possibility of Hopper entering the Upside Down before it closed. If this is the case, then it might be the reason why season 4 will not be set in Hawkins, if Hopper were to return.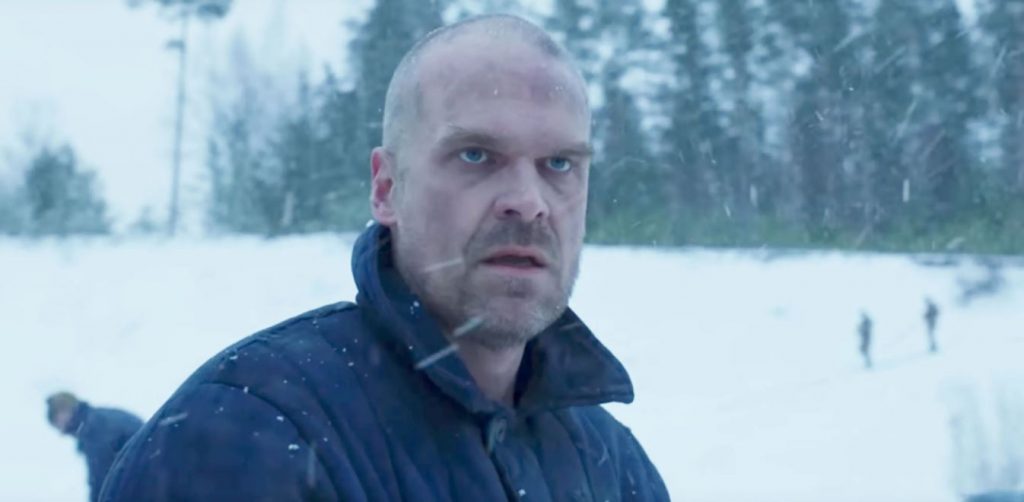 Although, in the Welcome to California teaser, Eleven is being dragged by two shady men, which probably means the questionable people who experimented on her are still on the hunt for her. If Hopper is in the enemy's hands, this could be how Eleven and Hopper reunite, since both could be used to gain an advantage over the other.
Is Dr. Brenner Alive?
The main scientific experimenter of Eleven when she was a child, Dr. Martin Brenner, who she calls "Papa," is most likely alive. This isn't a surprise since Matthew Modine is listed as a member of the Season 4 cast.
There are claims that he will be the main villain in Stranger Things Season 4 and these claims are backed by the episode titles of the season. Episode 8 is titled "Papa," which will most likely feature him heavily.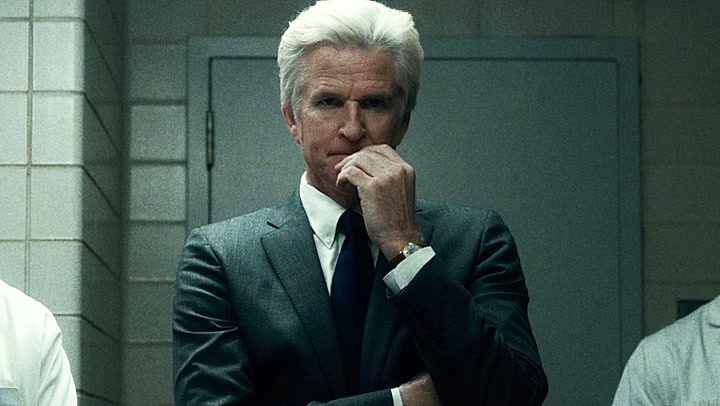 While episode 7 titled 'The Massacre at Hawkin's Lab' could take us through the events that happened in the lab in depth which would explain the incident involving the Demogorgon.
Stranger Things Season 4 Trailer
The trailer of Stranger Things Season 4 was released worldwide on April 12 on Netflix's official YouTube Channel. Check out the trailer that has got the fanbase hyped up!
For more updates on shows like Stranger Things Season 4 stay tuned to this space. Follow Spire News for more latest updates about your favorite movies, animes, series and more topics!