Future Diary(Mirai Nikki) is a popular psychological thriller anime released back in 2011 is likely to return with Future Diary Season 2 and fans are excited about it. Based on the manga series of the same name, Future Diary has action, adventure, mystery, fantasy and romance.
Future Diary manga series written and illustrated by Sakae Esuno was adapted to the anime format by Asread with Funimation having the licensing in North America. Future diary is streaming on Netflix and Funimation in some regions. A decade since its release, the anime still gains a number of new fans. Will there be Future Diary season 2? Here's what we know about the new season so far.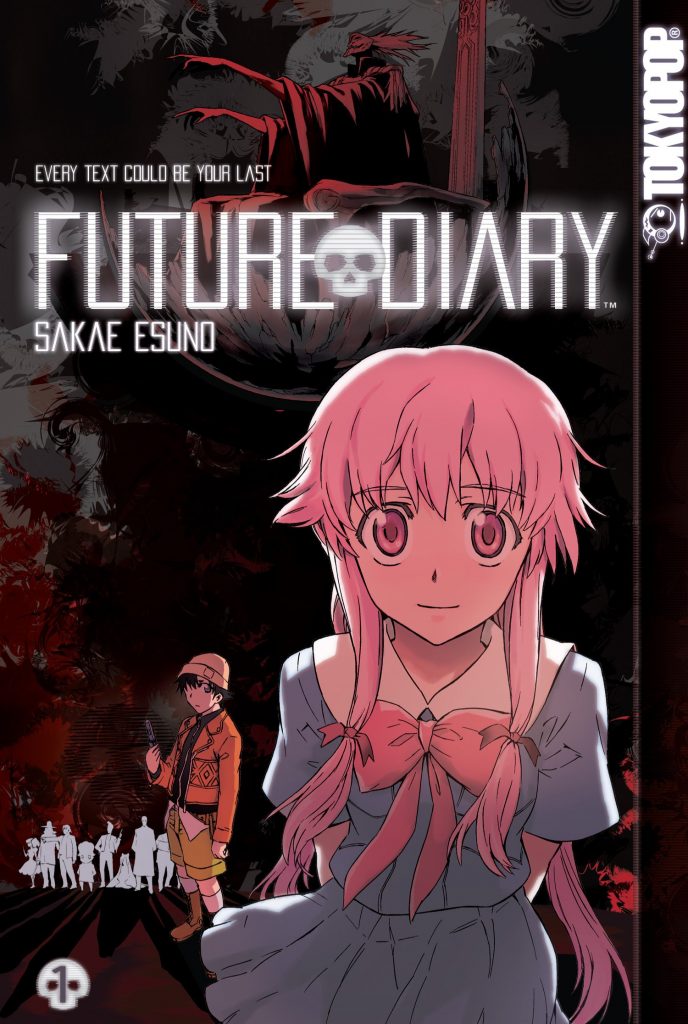 Future Diary Season 1 Recap
The plot of Future Diary revolves around a young boy named Yukiteru Amano, mostly known by his nickname Yuki who is socially awkward and usually prefers to be by himself. Yuki goes about his day jotting things down on his phone. Yuki's only friends are Deus Ex Machina, God of Space and Time and Muru Muru, Deus' assistant.
Yuki's phone is transformed into a future diary by Deus. With this diary, the Yuki can predict events up to 90 days in the future. Deus is on the lookout for his successor so he orchestrates a competition. Yuki is one of the twelve competitors and is the first diary holder. Yuno Gasai, a model student, possesses the second future diary. Yuno's future diary foretold Yuki's death at the hands of their homeroom teacher, Takao Hiyama who is in possession of the third future diary.
Deus summons the competitors and explains the rules of the game and what awaits the winner at the end of the game. The rules are simple, in order to win one must survive and kill other diary holders for the chance to succeed Deus. A player can be killed by throwing a dart at their cell phone diary which sends them into a vortex.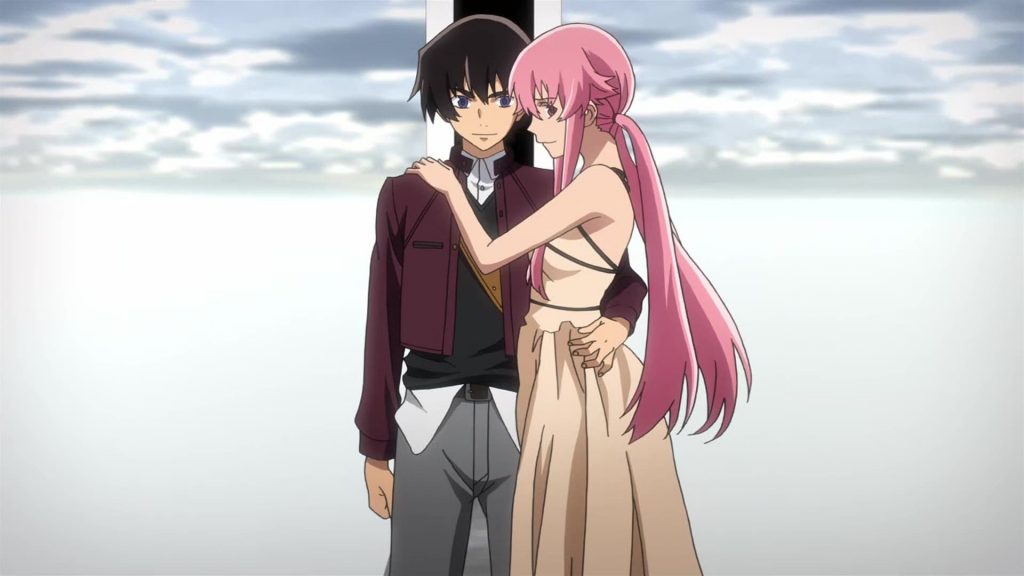 Yuki and Yuno team up to benefit off of each other's abilities to bring the other competitors down. Yuki, with his random diary, can predict things that happen in the future around him and Yuno's Yuki-diary has the ability to predict what happens to Yuki. They make a good team, combining together to disrupt the plans of Minene Uryu, a terrorist who put hundreds of lives in danger. Minene also happens to be one of the future diary holders.
The anime follows a death game trope but is refreshing in the sense that each character has a different ability like Yuno being able to predict what happens to Yuki and Keigo Kurusu, a police officer who can predict crimes. This aspect of the show makes it interesting as each competitor can change their fate due to their knowledge of what is about to happen almost all the time making each action sequence a nail-biting one. Furthermore each episode reveals secrets as to the motive and the reason behind each competitor being selected by Deus.
Future Diary Season 2 Expected Plot and Release Date
Future Diary season 2 is expected to be set 10,000 years after the first season. The future diary holders are said to be living in a third world while The winner of Deus' game, Deus' successor, is planning to create their own universe.
Season 2 has not been officially announced yet, but fans have been waiting for it. We haven't seen any hints about it either. Fans might be upset by this, but there is still a chance that it will be announced, especially after the recent rise in popularity, a demand for a second season of the decade old anime could still be a possibility. As the story concludes, there are numerous possibilities, as well as the fact that the manga content is available for the studios to use as a basis for Season 2.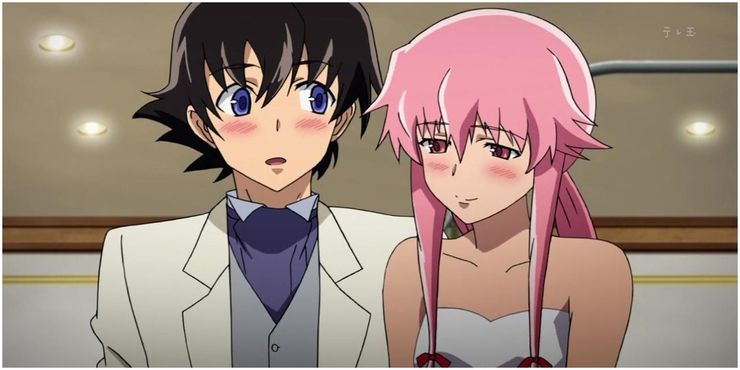 While Future Diary fans wait for season 2, there is an OVA which is set after season 1 ends. The OVA titled The Future Diary: Redial has a runtime of 25 minutes and serves as a conclusion to season 1.
Conclusion
Fans will have to wait a little longer for season 2 as there is no official confirmation on whether or not season 2 is in production. In the meantime fans can watch the OVA and read the future diary manga and hope there is a season 2 coming out soon.
For more updates on Future Diary Season 2 stay tuned to this space. Follow Spire News for more latest updates about your favorite movies, animes, series and more topics!