Ola S1 Pro is priced at Rs. 1,29,999 ex-showroom, while Ola S1 is priced at Rs. 99,999.
OLA S1 & OLA S1 PRO: Sunday, Ola Electric introduced two versions of its highly anticipated electric scooter in India – the S1 and S1 Pro. With its new venture, ride aggregator Ola has launched the Ola S1 and Ola S1 Pro electric scooters. The generic Ola S1 has a 2.98kWh battery, and the pro version has a 3.97kWh battery. Each of the electric scooters has a peak power of 8.5kW. Delivery of Ola electric scooters should begin in October, with sales beginning in September.
In a post posted on Twitter on August 16, Bhavish Aggarwal called for people to embrace the electric vehicles market. "Reject Petrol! ", Aggarwal wrote alongside a picture of the newly introduced Ola electric scooter. It's an electric future."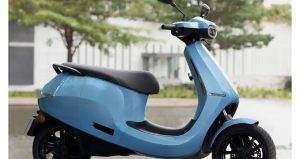 As a result of the company's mention during the scooters' launch that using e-vehicles was beneficial, the caption gained relevance. In a series of tweets earlier this summer, Ola's CEO referred to the company's electric scooters as a 'future revolution'.
Ola S1, Ola S1 Pro Price
There is a difference in the ex-showroom prices of Ola S1 and Ola S1 Pro in India. It depends on FAME II and state subsidies whether prices differ in different states. These are among the cheapest options to buy, as per Ola's site, with the ex-showroom prices starting at Rs. 79,999 and Rs. 1,09,999, respectively. You can also buy the electric scooter on EMI starting from Rs. 2,999 from leading banks.
Check out: Local trains for Mumbaikars: A sigh of relief as train travel for fully vaccinated passengers begins
The electric scooter will be available for purchase starting September 8 and delivered in more than 1,000 cities beginning in October, according to a blog post by Ola Electric. The booking fee of Rs. 499 can be paid by customers interested in ordering an Ola S1 or Ola S1 electric scooter. There are five color options for the vanilla Ola S1. The vanilla Ola S1 Pro comes in 10 colors.
Ola S1, Ola S1 Pro Specs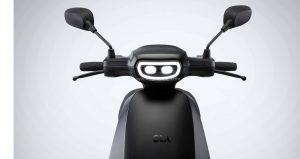 Both models get 8.5kW peak power and are available in two variants from Ola Electric. Using a 2.98kWh battery, the vanilla Ola S1 claims a range of 121km and a top speed of 90km/h. According to Ola Electric, the Ola S1's acceleration from 0-40kmph takes 3.6 seconds. Besides Normal, it has a Sports mode as well.
Alternatively, Ola Electric offers an S1 Pro with a 3.97kWh battery that it claims will provide 181km of range and 115kph top speed. Three seconds is claimed to be the acceleration time between 0 and 40 kmph. On the Ola S1 Pro, three riding modes are available: Normal, Sports, and Hyper.
In addition to this feature, the Ola Electric scooters feature a battery management system that guarantees "optimal performance, longer battery life, and safety." There is no physical key to use, and the scooter locks and unlocks when the phone paired to it is nearby.
Book Ola S1 & Ola S1 Pro today!
Ola Electric Scooters Highlights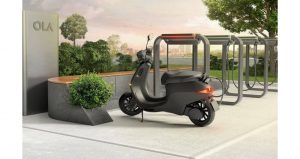 It is powered by MoveOS, which is an Ola Electric product. It has multiple microphones and powerful AI algorithms for speech recognition. With an octa-core processor and 3GB of RAM, the company's vehicle control unit (VCU) boasts a 4G, Wi-Fi, and Bluetooth connection. 
There are four sound settings available on the electric scooter at launch – Bolt, Care, Vintage, and Wonder. Using voice control provides riders with another option for completing tasks without physically using the touchscreen.
Summing up
On top of that, Ola Scooters offer safety features like anti-theft alerts, geofencing, and a battery that is flame retardant, as well as being water-, dust-, and shock-resistant. On both corners, there are 110/70 R12 tires fitted with suspensions: rear mono-shocks and front single-forks.
The S1 Pro comes with disk brakes up front and back as well as hill-hold features. By turning the throttle in the opposite direction, the electric scooter also has a Reverse mode.