It has been almost two years since the movie – Endgame broke millions of hearts and left all the MCU fans wanting more. The pandemic situation meant postponing those much-awaited MCU films like Black Widow and Television series like Loki, WandaVision and The Falcon and the Winter Soldier.
2021 started with a bang with our favorite show WandaVision and gave fans a glimpse into the "Marvel future". Here are some of the Easter eggs you may have missed; One from each episode. Read further to find out about a fun secret from the set!
Episode 1. Wanda manipulating Vision's powers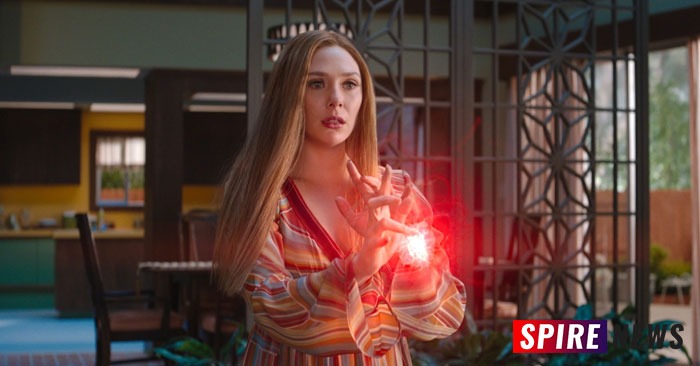 The opening scene of the WandaVision mini-series which was rumoured to be inspired by the Dick van Dyke show – an American sitcom from the 60s, starts with Wanda and Vision in wedding clothes, moving to Westview to start a new life. When Vision carried Wanda through the threshold and the door, he seems to have phased into the house easily leaving Wanda on the ground. In the next scene, it can be seen that Wanda and Vision can together phase through the door and the furniture ( a subtle homage to the Dick Van Dyke show). This is Wanda manipulating Vision's powers like she did in the 2016 movie "Captian America: Civil war". 
Episode 2.  A reference to the person that experimented on Wanda and her brother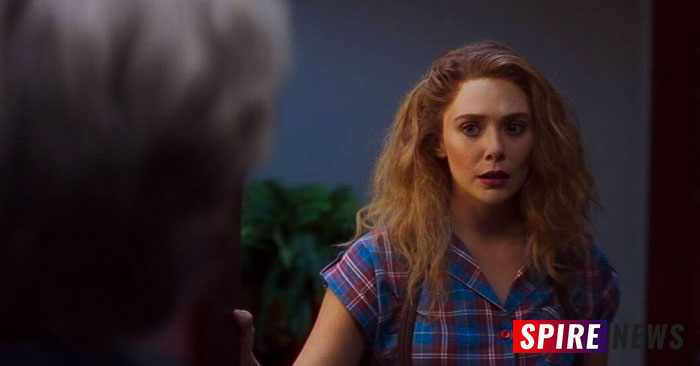 Remember those creepy advertisements in WandaVision? Now we all know that those advertisements are a reference to Wanda's life before Endgame.
This episode's advertisement was about Strucker watch. If you don't recognize the name, it was the last name of the scientist Dr. Baron von Strucker the scientist who experimented on the Maximoff twins after their parent's deaths using the mind stone from Loki's sceptre which gave Wanda and her brother Pietro their mutant powers. Did you notice the Hydra symbol on the watch?
Episode 3. Wanda's kids changing reality when they are still in her womb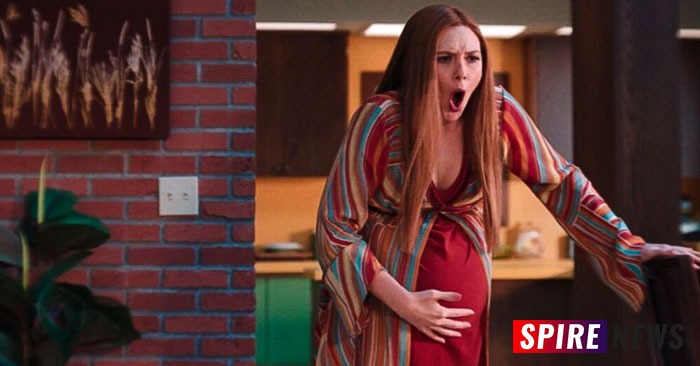 Episode 3 – Now in colour, started with Wanda's fast-forwarding pregnancy. It was quite scary and at the same time, it was cute to watch our favourite Marvel couple preparing for parenthood.
Even with Vision reading every kind of book on Pregnancy and Wanda nesting for her baby's arrival, there wasn't any less fun in the episode. But did you notice some things happened even without Wanda's intention, like the stork coming to life, butterflies from the crib mobile flying away and Wanda's coats changing with every contraction? There is a theory that it was actually Billy aka The Wiccan manipulating the reality from Wanda's womb. While Billy inherited Wanda's magical, reality-altering powers, her other child Tommy who came into the world before Billy, inherited his uncle Pietro/Quick silver's(Wanda's twin bother) powers.
Episode 4. Agent Woo and his card trick in WandaVision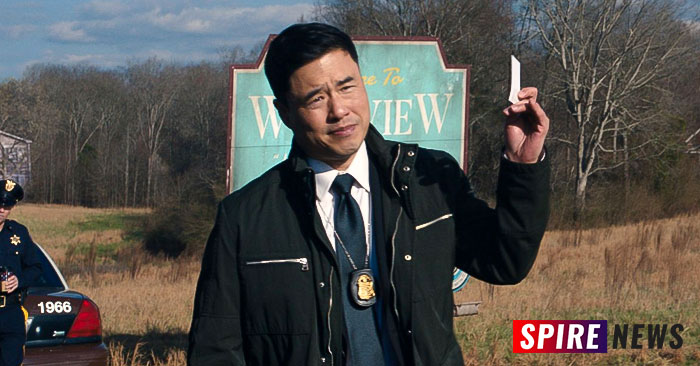 Are you even an MCU fan if you didn't recognise Jimmy Woo with his perfect card trick? If you watched the 2019 movie – Antman and the Wasp, you would know Jimmy Woo, the FBI agent in charge of Scott Lang aka Antman. During his time under house arrest( which he has gotten himself into after choosing Captain America's side during the Civil war), Scott has found a way to entertain himself and his daughter Cassie. He builds a simulation cardboard heist, plays music and learns close up magic. Jimmy Woo was shown to be fascinated about the card tricks and at one point asks Scott how he does it. Years later, we see him perform the same magic trick with ease while introducing himself to Monica Rambeau. MCU always has a way to cleverly connect the dot.
Episode 5. She did recast Pietro!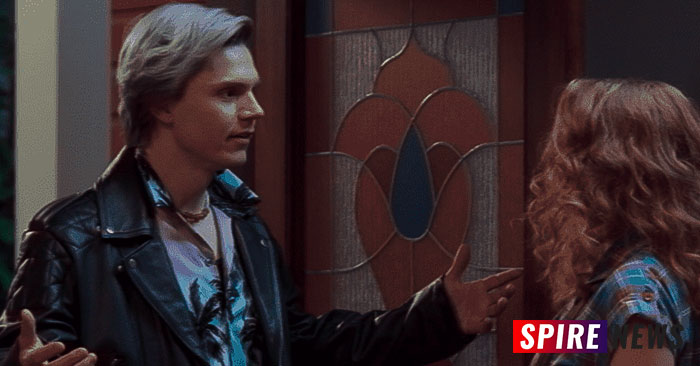 It was a moment of shock for everyone including the show's audience when Wanda opens the door to see her brother Pietro or a version of him standing on the other side. WandaVision's midseason episode stirred up a lot of emotions. Now we know it's just a messed up trick played by Agnes aka Agatha Harkness but what makes it interesting is that it was played by Evan Peters instead of Aaron Taylor Johnson.
Evan Peters also plays Quicksilver in the X-men movie franchise whereas Aaron Taylor Johnson was MCU's original Quicksilver who played Wanda's twin brother in Avengers- Age of Ultron (2015). This casting decision has led to a lot of speculations about whether or not WandaVision opens the possibility of alternate universes, only to be reduced to a "Bohner" joke in the end.
Episode 6. The original costumes from the comics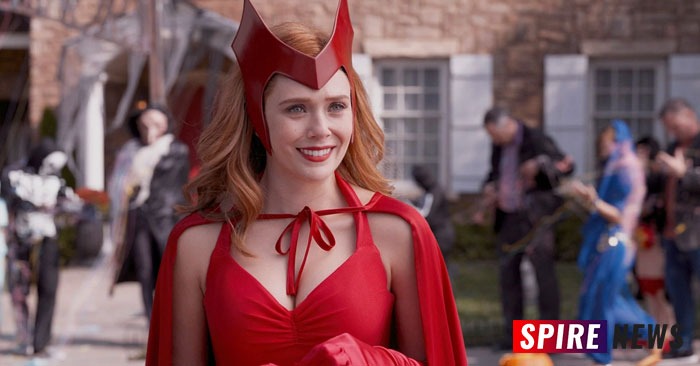 The Halloween episode of WandaVision gave us very special costumes from the original comic books. The kids may have mistaken Wanda's costumes as Red riding hood and Pietro's "Traffic lights or Booger" questions may be slightly distasteful, but it was a sight for the sore eyed comic book fans who immediately recognised the costumes.
It was rumoured that Elizabeth Olsen was adamant that this should be a part of the series. Thanks to her, we got to enjoy those scenes where the entire WandaVision family with comic-accurate costumes. Also, did you notice the reference of Nick Fury and Black Widow in Pietro's Halloween flashback scene? 
Episode 7. Modern family and the "Fly"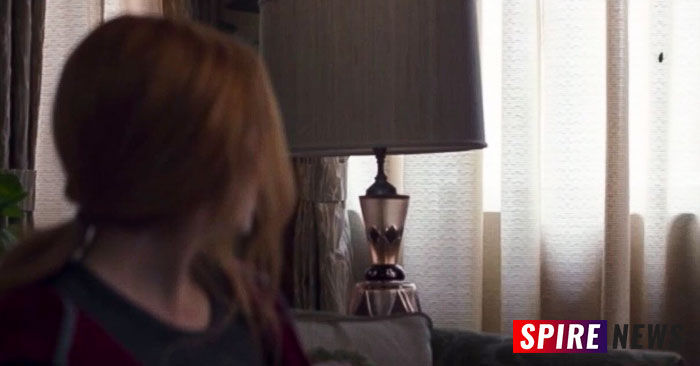 We already know that each of WandaVision's episodes is inspired by some American sitcoms as a way for Wanda to go through an entire lifetime with Vision and due to her love for sitcoms since her childhood. Although most fans do not understand those references to 60s or 70s sitcoms, many could recognise that episode 7 was influenced by the Modern family. Wanda talking directly into the camera, Her mental breakdown, Her couch and pillows, even her entire living resembling "The Dunphy house" made watching this episode even more fun. 
During the last few minutes, the camera zooms in on a Fly on one of the curtains at Agnes's home. Fans speculate that this could be a reference to Mephisto whose first physical form in the comic books was a Fly. Although this was not elaborated in the series, we could know more in the upcoming films like "Doctor Strange-The Multiverse of Madness".  
Episode 8. Does Wanda see her future?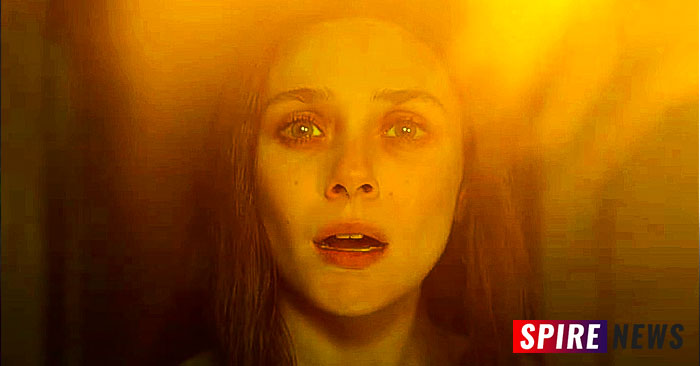 Agatha Harkness comes up with a cruel way to extract Wanda's powers for herself. So she takes her on a trip of regression to the past to find out how Wanda got her magic and to see if she can get her to do it again. We see Wanda painfully suffer as she witnesses her parents' death and her grief inspiring the Maximoff twins to join Hydra's secret experiments on the mind stone.
During one of the scenes, we notice that her interaction with the sceptre causes her to see a vision of herself as the Scarlet witch. Is it Wanda looking at her future? We will know more when we get to know about all her powers in Elizabeth Olsen's upcoming projects as Wanda. 
Episode 9. The resemblance between Doctor Strange and Wanda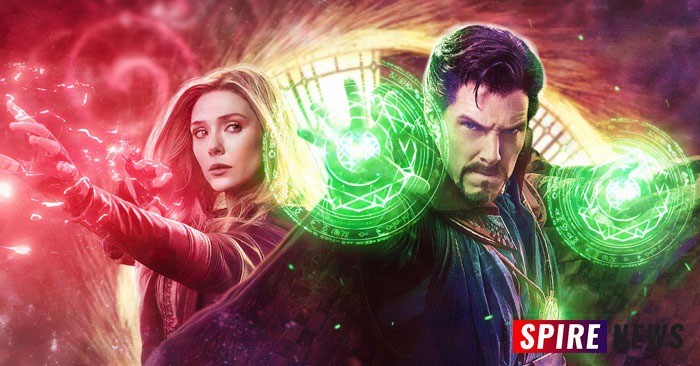 In the post-credit scenes of WandaVision, which by the way possibly introduces the "real" Nick Fury to the present timeline, we also see that Wanda finds a comfortable cabin near the mountains, living a peaceful life while her astral self keenly goes through lessons in what seemed like a magic book. This could be a reference to Doctor Strange who used to do the same during his stay in Kamartaj. We know that Wanda's next appearance will be in the movie Doctor Strange: Multiverse of madness, so this scene could be foreshadowing their interaction in the future. 
The fun fact I mentioned in the beginning – Vision's face was painted blue while filming the 60s era scenes in front of a live audience because red looked darker in the "black and white" scenes. 
I hope you enjoyed reading some of the interesting facts from the show WandaVision. What is your favourite part of the show? Tell us in the comments below. 
Find out about NASA's Ingenuity experiment on mars.
For inspirational quotes and interesting articles, follow quotesnwishes.