Microsoft launched Surface Laptop SE
Surface Laptop SE: The Surface Laptop SE and a new version of Windows 11 for schools were announced Tuesday, amid increased competition from Apple and Google in the education market. Microsoft announced the Surface Laptop SE, its most affordable Surface computer, will be released in early 2022 for $249. A simplified version of Windows 11, customized for K-12 education, is the new edition of Microsoft's latest desktop operating system. Reimagine: What's Next for Education, a virtual event was held to announce the collaboration.
Microsoft Surface Laptop SE
Surface Laptop SE announcement shows Microsoft's strong commitment to the education market lately as Chromebooks, a new type of notebook running Google's Chrome OS operating system, grow in popularity. Not only are Chromebooks faster than Windows laptops, but they are also cheaper. Chromebooks help teachers and students organize their work on a simpler basis by letting them run Web-based applications such as Google Classroom. Chromebooks became more popular after the Coronavirus outbreak gave students an affordable alternative to taking online classes.
With Windows 11 SE on its Surface Laptop SE, Microsoft has developed a computer specially designed for the K-8 education market. Unlike Microsoft's fancy-looking computers in the Surface lineup, this computer is simple and looks like plastic. This notebook has an 11.6-inch screen, a 720p front-facing camera, a USB-A, and USB-C port, and the same keyboard and trackpad as Surface Laptop Go. 
Moreover, it has a barrel-type power connector, a Celeron processor (N4020 or 4120), 4GB or 8GB of RAM, and 64GB or 128GB of eMMC storage. A 16:9 aspect ratio display is different from the typical Surface Laptop SE, which has a 3:2 aspect ratio display. Microsoft claims 16 hours of "typical" battery life. Thanks to the Laptop SE's accessible screws on the bottom, Microsoft makes it easy to repair. The Laptop SE will be available in the United States, the United Kingdom, Canada, and Japan.
What's new?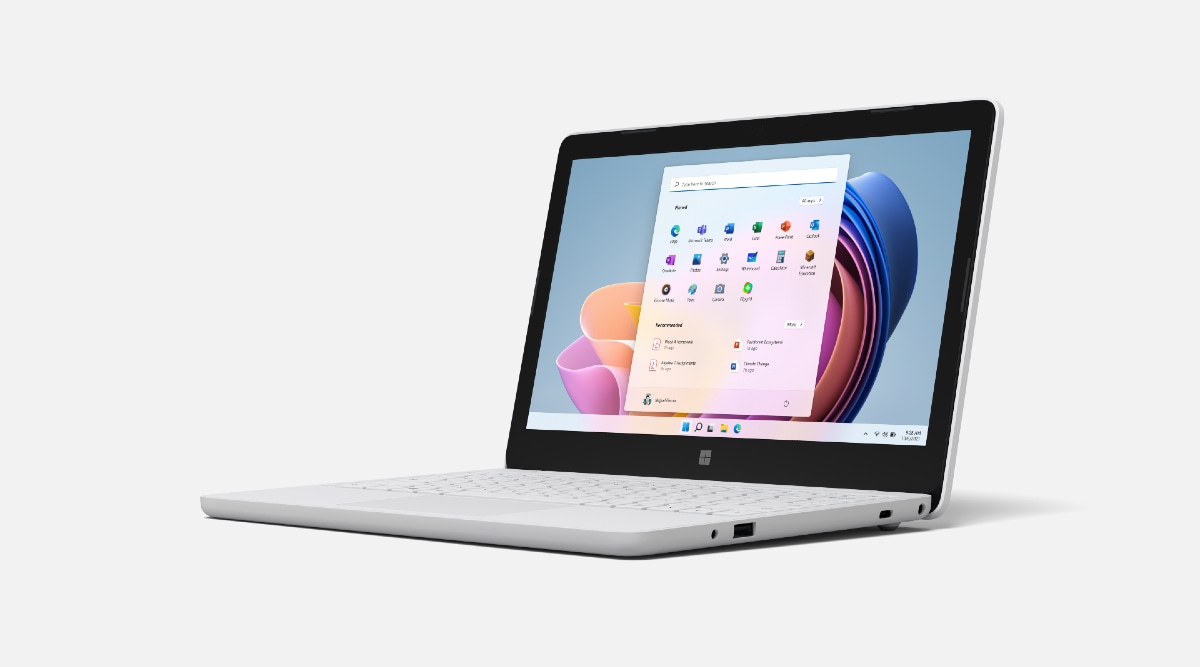 Microsoft's Laptop SE device is a first-party product, however, several OEMs, including Acer, Asus, Dell, HP, Lenovo, and others will also launch Windows 11 SE computers. Almost all of these devices should be available by the end of this year or by 2022.
Microsoft has been working hard to expand its presence in the vital education market over the past few years. Recently, the company launched a hybrid computer designed specifically for the education market, the Surface Go. At $399, it was an attractive price for a 2-in-1 tablet, but the price wasn't sufficiently low for students and schools to switch to the Surface Go, which is a tablet without a keyboard or pen. While both Google and even Apple in recent years pushed devices for schools, they were not without their own problems. Its aggressiveness in the education market, for instance, is well known. The iPad entry-level sells for $329 or $299 when you use the education discount.
Check out: Everything you need to know about Julie and the Phantoms season 2: release date, cast, plot, and more
The company is also releasing a simplified version of Windows designed for students and school administrators. Although Windows 11 SE does not have a built-in store for apps, it will allow students and administrators to use curated third-party apps such as Chrome and Zoom. This essentially fosters the idea of learning through web-based applications. Among the highlights of Windows 11 SE is the ability for computers running this platform to save data locally, meaning students can access their files while offline. Syncing the changes will be possible as soon as students have access to the internet.
Conclusion
Thus this is everything we know about the newly launched Microsoft Surface Laptop SE. This indeed is a great choice for students. The added security by SE is neat as well!
Only new devices for the education market will offer the Windows 11 SE preinstalled. Windows 11 SE will not be made available via a software update to current devices or sold independently on the market. Educational purchasers will be able to purchase Windows 11 SE PCs. Neither businesses nor consumers will be able to buy the new OS, Microsoft has stated.