Story of Toofaan: 
Aziz Ali (Farhan Akhtar), a street ruffian, debt collector, and henchman of a criminal lord, witnesses his life absolutely changed when he falls in love with Doctor Ananya (Mrunal Thakur). He is asked to make a choice. Aziz Ali or Ajju wasooli bhai, how does he view himself?
Where to watch Toofaan:
You can watch Toofaan on Amazon Prime Videos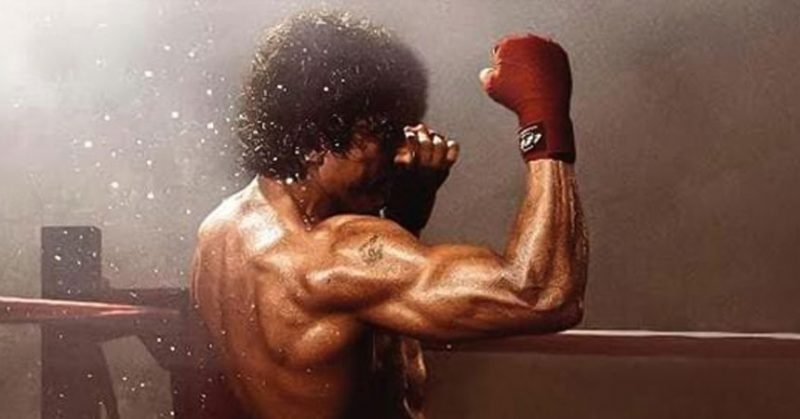 Toofaan Review:
The owner of a Parsi gym in the neighborhood shows Aziz the legendary Muhammad Ali's videos. I was saying, "Boxing or Baigiri yahi farak hai." He clarifies that boxing requires more than strength, but also technique, discipline, and patience. Aziz is recommended to Nana Prabhu (Paresh Rawal), a widely renowned boxing coach, due to his potential and the expert training he deserves. A Muslim guy with a notorious background in Dongri worries the Dadar veteran, but he accepts to take him under his wing. When things get personal, the relationship between coach and protege becomes almost unmanageable (called Toofaan).
Toofaan attempts to tread multiple paths simultaneously, including forbidden love, casual bigotry, communal harmony, and rediscovering a former boxer. Therefore, the fictional tale is reminiscent of several movies you may have seen before, namely Sultan, Ghulam, and Mukkabaaz. Rakeysh Omprakash Mehra reuniting with Farhan Akhtar and Shankar Ehsaan-Loy for Toofaan means there will be fireworks. An over-simplified version of an ordinary story is what you get. While Toofaan is a mix of succumbing to stereotypes and destroying them at the same time, he throws just a few empty punches and lands a few solid blows as well as evading the opponent. The central theme of the story is love, but the central theme of the narrative is boxing. Trying to juggle does not look natural and seems like the one interrupts the other.
Ananya believes that you always have a choice. The idea of uprooting oneself from one's birthplace and upgrading one's life is not easy. Despite his inner conflict and knowledge of boxing, the film's protagonist does it without breaking a sweat.
Boxing is featured as an extended highlight, however, as well as an interfaith love story, societal scrutiny, parental outrage, and a conventional love story.
Final Verdict:
The film's strongest elements revolve around the screenplay's modest and realistic setting, the relationship between the coach and protégé, and the confrontation over communal conversations. In an attempt to keep the story moving, these scenes are shortened and emotions are curbed. It seems the author wants to raise issues such as tolerance, empathy, and prejudice, but he only scratches the surface.
With Toofaan, there is a return to the gullies of Dharavi where you have their boy from Bandra, Ranveer Singh, featuring Phoda Phodi in Dongri by Farhan Akhtar. In contrast to Ranveer, Farhan can be overwhelming due to his urbane persona. While carving out a role that's significantly different from his sensibilities, the actor-writer-director took his time in the process. He has already succeeded in proving that his physical transformation is genuine by his sincerity and resolve. Farhan sticks to his plan regardless of what happens, this time too. Aside from his fights with renowned Indian boxers like Neeraj Goyat, Gaganpreet Sharma, his performances leave the crowd spellbound.
Taking a glance at Rawal's highly misunderstood boxer is one of the film's finest moments. In a series of short videos, he and Dr Mohan Agashe demonstrate how competent actors can elevate an average script. The manner in which Murnal Thakur plays her role is undramatic and earnest. The characters do not indulge in self-pity or act like someone they are not when they are in crisis. Despite the fact that it's unabashedly confessed, Azizi confesses, "Boxing mein jo foda fodi hai, Woh Kareeb hai apne."
On the whole, Toofaan may not have been the cyclone you may have expected, but it certainly had its thundering moments.