Problem with Loan Apps for students
In order to pay off the principal of the loan, a salaried employee and a professional will have to make regular payments. Considering that the amount is huge, it is quite a task. The best way to pay off the principal of the loan is to pay the minimum amount. However, there are no such programs in this regard. Usually, we take loans to pay for the necessities of life. The amount should be reasonable. Banks usually do not help us to pay the minimum amount.
So, the interest rates can also be excessive. Besides, the total loan amount is also huge. There is no guarantee that you will pay the principal amount and the other amount. Besides, there are often late payment charges and termination fee charges. This can ruin your reputation.
The Best Loan Apps for Students in India
StuCred – StudentLoanApp: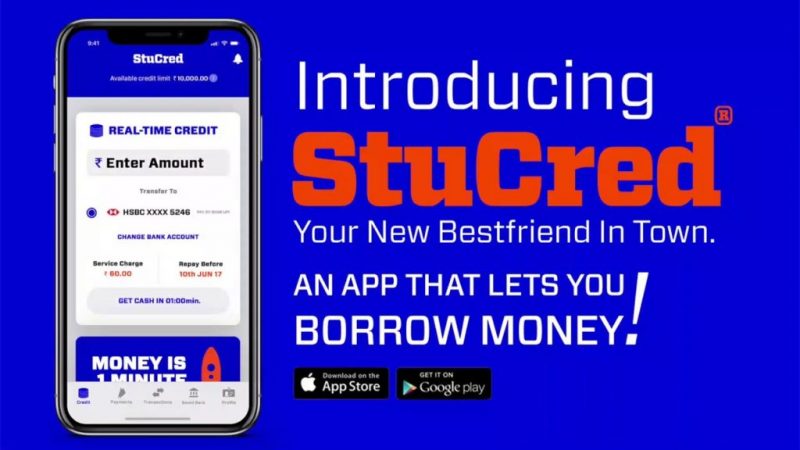 StuCred is one of the nicest online loan providers in India. They provide loans to both salaried and non-salaried individuals. Also, one can get loans with no collateral at low-interest rates. It strives to provide financial independence for everyone. The authentication and verification do not require any physical documents. Besides this, the app has the following features:
Interest-Free loans up to 90 days.
Easy Repayment with a minimum of 61 days to 120 days maximum.
24×7 Real-time Availability with an expandable credit limit.
Transfer credits straight to Bank Account.
Download StuCred Student Loan App
mPokket

mPokket makes it easier to get loans with one of the fastest approval times. The loan amount can go from as low as Rs. 500 to a maximum of Rs. 20,000. Also, the approval process is streamlined and easy. After downloading the app, the students only need to submit their student ID and Aadhar Card. Nothing else is required. Once approved, the loan amount can be received in your PAYTM wallet or Bank Account as per your choice.
Interest Rate of 3.5% for 1 to 3 months period
Available for full times students studying under a recognized university with the age of 18 and above.
Download mPockket Student Loan App
Pocketly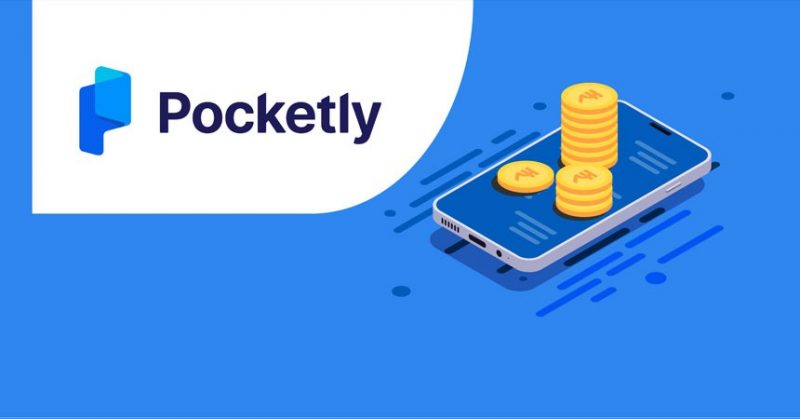 The last app on our list is Pocketly which provides peer to peer loan platform for students. This loan app can be a good choice for your expenses such as tuition, stationery, and class fees. Just like the last app, it provides an interest rate of 1-3% for 1-3 months tenure. It has several highlighting features like:
Loan up to Rs. 500 to Rs. 10,000
Credit Limit increases if previously paid on time.
Online User Verification.
Load Extension and Refinance.
Download Pocketly Student Loan App
Loan for students in India
Those students who are in need of a loan need to make sure that they download these apps and apply for a loan. These apps have a variety of options for students. StuCred Student Loan app is one of the best student loan apps that has a variety of options for students and parents. Students can apply for loans from various categories and can get loans from personal loans, education loans, loans from family, and loans from friends. The above list of best loan apps for students in India has made it easier for students to apply for personal loans.
Conclusion
Loans are helpful for those who are earning low wages. However, students often have difficulties in getting loans in a timely manner, especially when the month ends. Instead, these loan apps are a great help. They provide students an opportunity to borrow money and use it for self-development. Students can get a loan within minutes. Moreover, these loans are of different rates and terms, making it easy for students to choose a loan. Thus, students can avail themselves of the loans without any hassle.
For more Entertainment news and articles, subscribe to https://www.spirenews.net/
If you are interested in quotes, follow https://quotesnwishes.me/