Even before the Zomato IPO, Zomato shares were quoting at around a 23 percent premium in the grey market, suggesting that the listing will result in gains.
Zomato will begin trading on Friday, four days ahead of its earlier schedule, following a brisk response to the company's IPO last week. "Among the B-group securities listed by the Exchange, there will be Zomato Limited shares starting June 1, 2021," the BSE said in a notice.
Zomato IPO News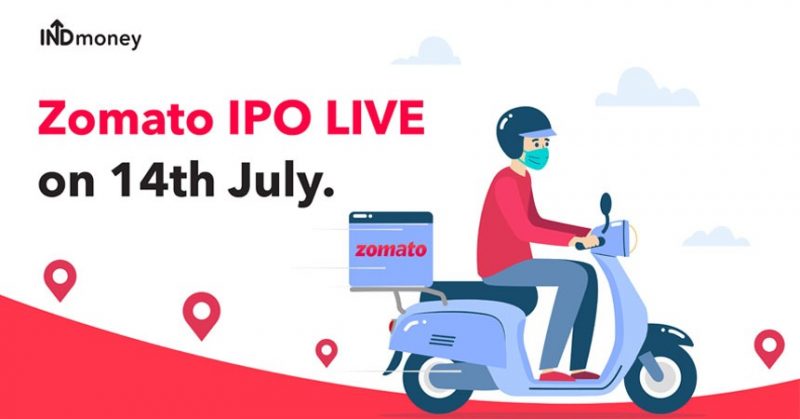 In a notification issued on Friday, the BSE said the bourses will hold a pre-open session for 15 minutes before the stock starts trading at 10 am.
Zomato's initial share sale was India's largest since March of 2020. The company plans to value Zomato at 64,365 crores, making it the second-largest initial public offering since SBI Cards' 10,341 crore IPO in March 2020.
Zomato Share Acquisition
Almost 52 times the quota was bid by qualified institutional buyers (QIBs). Retail investors bid 7.45 times the 12.96 crore shares allotted to them, while non-institutional investors bought 640 crore shares against their 19.43 crore quota. Just 62 percent of the 65 lakh shares were requested by company employees, the only category in which no subscriptions were received.
Check out: Asus Chromebooks: The Best Chromebooks for Students in India
With its launch in India, the Gurugram-based company is the first new-age internet startup to reach the broad market, setting the tone for a wave of other startups, such as Paytm, Policybazaar, and Mobikwik.
Following an IPO (Initial Public Offering) where Zomato received more than 180 times its original offer price, the company is expected to list at Indian exchanges above $ 100 per share. According to market experts and grey market premiums for the public issue, both financials and short-term sentiment support a strong listing with a 35 to 40 percent minimum premium.
The Future of Zomato
From October 2020 to March 2021, Zomato consistently increased its market share to become the largest category leader in India by gross order value (GOV). Most of the company's revenue is generated through food delivery and commissions it charges to its restaurant partners.
With raising the capital required Zomato might diversify its business. Whether or not Zomato remains profitable is yet to be seen in the future. The main reason for everyone to oversubscribe from the IPO was for the growth of the company.
Still, Zomato has got a long way to grow. The foreseeable future might be profitable for the investors if the company is backed by strong fundamentals coupled with growth.
IPO Valuation with Gray Markets
In today's IPO underwriting premium, Zomato is valued at $27 up from its gray market premium of $13. Experts indicate that Zomato shares are likely to get listed at around 35 to 40 percent listing gains, which also reflects an IPO listing in three digits. In today's trading and auction activities, the online food delivery platform shares are listed on both the NSE and BSE.
Gray market premiums on the unlisted shares have increased following the announcement of an early listing. On the unofficial market, Rs 22-25 is charged as a premium for unlisted shares, which works out to a 33-35 percent premium.
Conclusion
The subscription period for Zomato shares closed on July 16 at a price band of *72-76 per share. Zomato shares were made available for subscriber purchase on July 14. Apparently, the Zomato IPO consisted of both a fresh offering of equity shares worth 9,400 crores and a public offering (IPO) of 375 crores made by existing investor Info Edge (India).
It has been announced that Zomato will use the proceeds of its IPO to finance organic and inorganic growth and general corporate purposes.