iPhone 13 Pro: Leaks & Rumors so far!
Apple iPhone 13 Pro Launch: In the coming months, Apple is expected to release the iPhone 13 Pro. In addition to a 120Hz LTPO screen and a larger 3095mAh battery, upgraded cameras are expected to be included. Since the iPhone 13 Pro is about to be launched, we decided to go over everything known so far about it.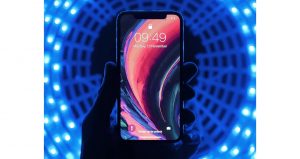 In the third week of September, the iPhone 13 Pro is expected to arrive. According to rumors, the display will feature 120Hz LTPO technology. As well as the upgraded camera, the smartphone will have a larger display.
About Apple WWDC Launch
There are just a few days left until the release of the next-gen iPhone 13 series. A supply constraint and pandemic delayed the iPhone 12 last year. On the other hand, the iPhone 13 series shouldn't exhibit this issue. According to an analyst, the lineup should be released in the 3rd week of September. The iPhone 13 series is expected to have four smartphones – iPhone 13 Mini, iPhone 13, iPhone 13 Pro, and iPhone 13 Pro Max.
Apple might put a larger focus on these upcoming Pro models if customers preferred to buy higher-end iPhone 12 models. In addition to the thinner notch and bigger lenses, iPhone 13 Pro will also feature a thicker chassis. There have also been leaks that highlight some of the new camera features, such as video portrait and high-resolution video.
Check out: Xiaomi launches Redmibook Pro & RedmiBook e-Learning Edition Laptops in India
In addition, it is expected to have a 120Hz LTPO display, a fingerprint reader integrated into the display, and a bigger battery. We'll go over in detail the expected features of the iPhone 13 Pro now that you have an idea of what to expect.
iPhone 13 Pro specs and features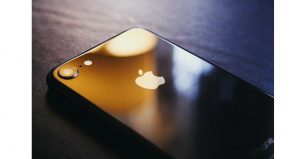 Quite a few leaks have been made about the iPhone 13, but very little is known about its camera. According to a new Bloomberg report, the next iPhones are expected to feature bokeh video, similar to that on the iPhone. Also, a Pro-res video mode will be added to offer high-quality video recording. In addition, a new filter mode will be added to enhance the look and feel of the photos.
Despite rumors to the contrary, the design of the iPhone 13 Pro will be identical to the current model. There will be some changes here and there, though. A notch will be trimmed down on the upcoming iPhone 13 Pro as it will be on the other iPhone models. To achieve this, a single module will contain the infrared flood illuminator, sensor, and dot projector. We will also move the earpiece to the top of the device. An article published in DigiTimes mentions a reduction of 40 percent to 50 percent in the die size of the VSCEL chip used in the system.
Other Leaks & Rumours of Apple iPhone 13 Launch
Therefore, larger batteries can be installed, while the report didn't specify what iPhones will have IPD's. There is therefore a possibility that one of these chipsets will be used in the iPhone 13 Pro.
China's People's Daily reports that the iPhone 13 Pro will feature a 3,095mAh battery as opposed to its 2815mAh counterpart. Despite this not being a massive upgrade, the A15 Bionic chipset is expected to offer improved battery life. In anticipation of the iPhone 13 models, TSMC has begun manufacturing A15 chipsets. The chipset will also be manufactured on a 5nm process, similar to the one used in A14 Bionic.
Analytics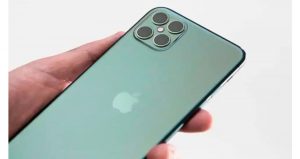 Additionally, dummy units of the iPhone 13 Pro have been surfacing online, which indicates it will have a larger camera module, bigger lenses, and a flatter camera bump. Future smartphones may feature an always-on 120Hz LTPO panel and an in-display fingerprint scanner. These displays are being built for Samsung's Pro models, according to Elec.
A 1TB hard drive may also be available for the iPhone 13 Pro. Rather than the five-element lens found on the iPhone 12 Pro and Pro Max, the iPhone 13 Pro is said to have a six-element lens. For the first time ever, Ming-Chi Kuo predicts that the iPhone 13 Pro's ultrawide lens will have autofocus. Additionally, the primary camera lens will have an f/1.5 aperture, unlike the f/1.6 lens on the current model. A better bokeh effect will be possible with this feature. LiDAR and sensor-shift stabilization are two features that you don't want to miss on iPhone 13.
iPhone 13 Pro launch date
As a result of pandemics and supply shortages, Apple had to delay the iPhone 12 series last year. The new iPhone lineup is unlikely to make this happen. The third week of September may be the launch date of iPhone 13, according to analyst Daniel Ives. In other words, it is obvious that iPhone 13 Pro will arrive at the same event as iPhone 13.
iPhone Indian price
At this time, we do not know what the iPhone 13 Pro will cost. Our expectations are for the upcoming model to have a slight price increase. A starting price of Rs 1,19,900 is available for the current-generation iPhone 12 Pro. With that in mind, and considering rumored changes, we are expecting the starting price of the iPhone 13 Pro to be Rs 1,22,900.