In response to the social media trolls that targeted Mohammed Shami after India's defeat to Pakistan in the 2021 T20 World Cup, Virat Kohli reacted.
India's captain Virat Kohli has reacted to the trolls targeted at Mohammed Shami, pacer at the 2021 T20 World Cup in Dubai. His comments came after Pakistan defeated his team by 10 wickets on Sunday. In the aftermath of India's defeat, Kohli supported Shami and condemned the communal abuse directed at Shami on Shami's social media accounts.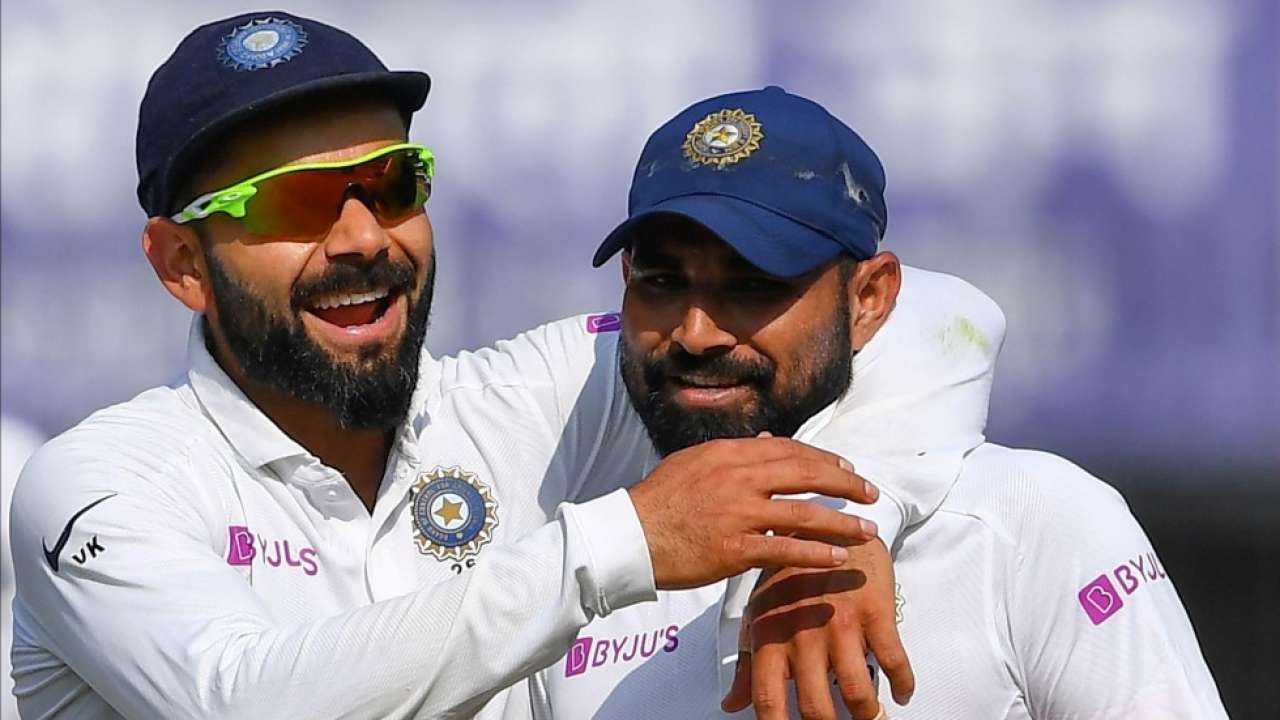 As a human, it is truly a deplorable act to discriminate against someone because of their religion. Religious beliefs are very personal and sacred. At Saturday's pre-match press conference, Kohli told reporters that people take out their frustrations on us because they don't understand what we do. The meeting took place just before the Super 12 match against New Zealand.
"We are playing on the field, not a bunch of spineless people on social networks. It has become a source of entertainment for some people, which is very sad. Kohli said that all the drama outside is created from people's frustrations."
"We stand behind him 200%. "Our brotherhood as a team cannot be shaken."
🗣️ @imVkohli: Attacking someone over religion is the most pathetic thing human being can do

The #India captain stands fully in support with Mohammed Shami after the bowler was targeted on social media after the loss to #Pakistan #T20WorldCup pic.twitter.com/Yxxj5jpIFV

— ESPNcricinfo (@ESPNcricinfo) October 30, 2021
Kohli spoke out about the match against New Zealand and said that Hardik Pandya, all-rounder, is doing fine after he suffered a blow to his shoulder during the Pakistan Test.
Kohli was asked if Shardul Thakur would play on Sunday. He replied, "He (Shardul), is a guy who's definitely in our plans. He is constantly making a case for himself. He can add a lot to the team. It is not possible to discuss his role or whereabouts right now.
Kohli was also asked about Trent Boult, the New Zealand pacer, who claimed before the match that he would try to replicate Pakistan's Shaheen Afridi. Afridi claimed three wickets against India.
It will be a challenging competition against high-level bowlers, and the tournament's intensity will be quite different. Our experience has taught us that we will not have an easy time in this tournament. It all depends on how we approach the field mentally and how well we counteract it. If Trent wants to repeat what Shaheen did against our team, he must be motivated. Our motivation must be to counter him and put pressure on him." Kohli said.