Brett Lee has revealed that he was afraid of bowling to Sachin Tendulkar during his international career.
Former Australian cricket team veteran fast bowler Brett Lee has reacted big to the great batsman Sachin Tendulkar. Lee has said that during his international cricket career, he did not want to bowl to Sachin, because his technique was very good and he used to score a lot of runs on the bowlers.
Brett Lee said on former Pakistan pacer Shoaib Akhtar's YouTube channel, "I did not like bowling to Sachin at all. He was very good. His technique was superb."
He said, "At the same time, I always had trouble playing spinners in bowling. I always had trouble facing Muralitharan. I could never understand them."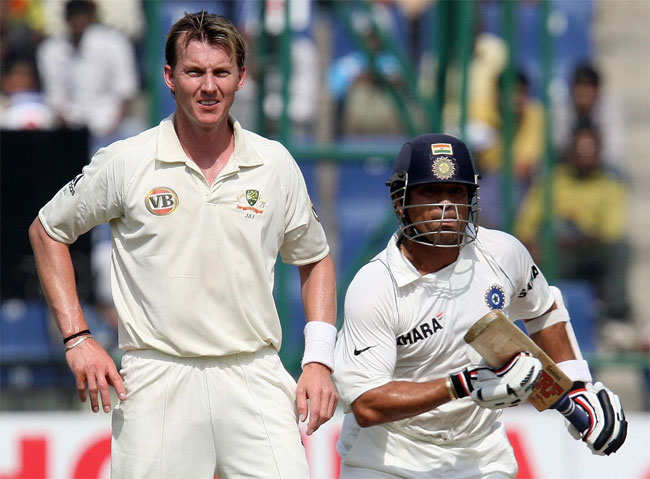 Lee is considered the most successful fast bowler from Australia and he has taken more wickets than any other fast bowler in One Day International cricket. He also played for Kolkata Knight Riders in Indian Premier League (IPL). While playing for KKR, he won the Orange Cap and Purple Cap award.
The former speedster had some great battles with Sachin Tendulkar in the early 2000s when Brett Lee played for Australia and Sachin Tendulkar was playing for India. When they played against each other, they created magic both with bat and ball.
Tendulkar was feared by almost all bowlers around the world because of his technique, ability to take his time at the crease, unorthodox shots and more than all his consistency in big tournaments for India.